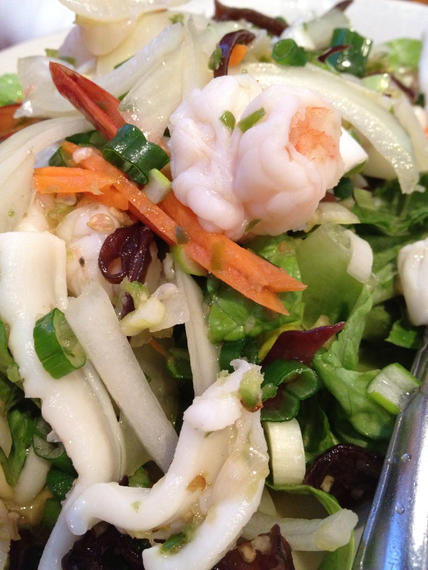 Mixed Seafood Salad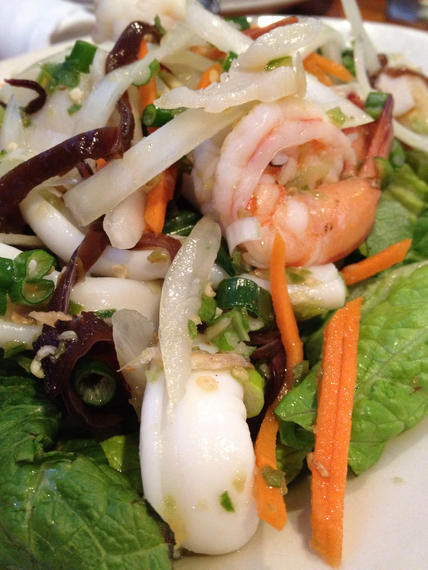 A mix of greens, scallions, white onion, and fine shreds of carrot…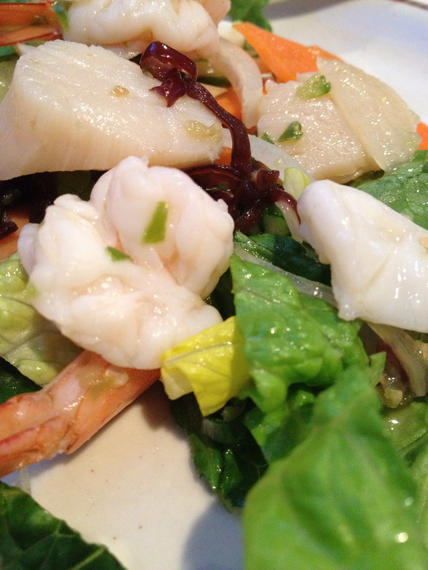 …mingle with tender scallops, calamari and shrimp.
Dressed with a tangy vinegar laced with garlic and spice, it's just so SO good.  From the freshness of the greens to the sweet tender bites of scallop to that touch of tangy garlic-y zing from the vinegar, this is one perfectly delicious way to make a salad.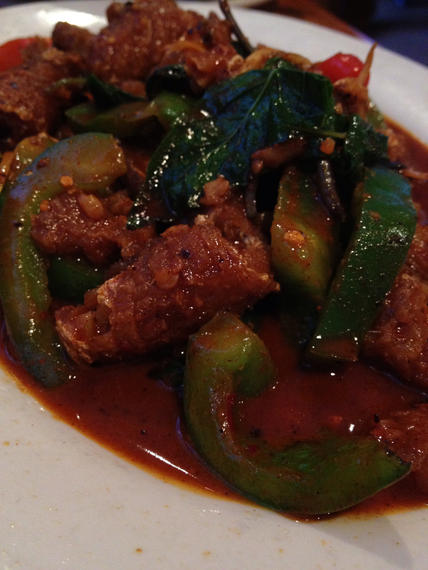 Spicy Basil Catfish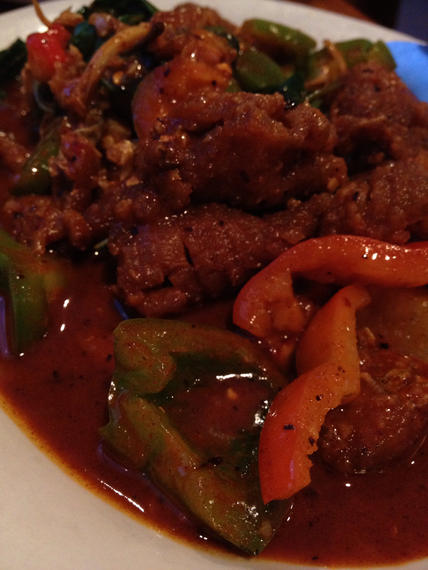 Spicy Basil Catfish
This deep, dark sauce is full of rich complex flavor.  But, they might ask you if you really want it spicy.
Say yes, please!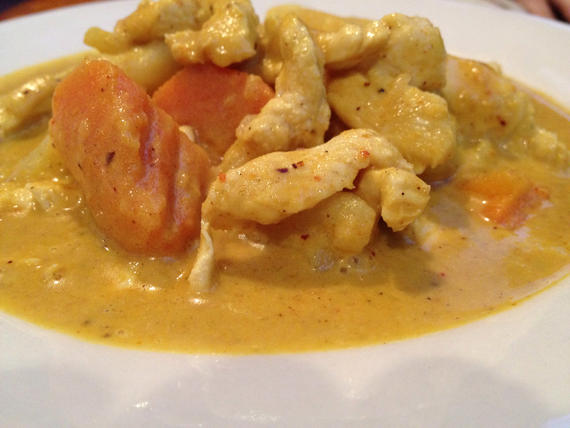 Curry Chicken
Creamy, mellow, mild and comforting.
Thai Restaurant of Norcross
6065 South Norcross Tucker Road
Norcross, GA 30093
770 938 3883