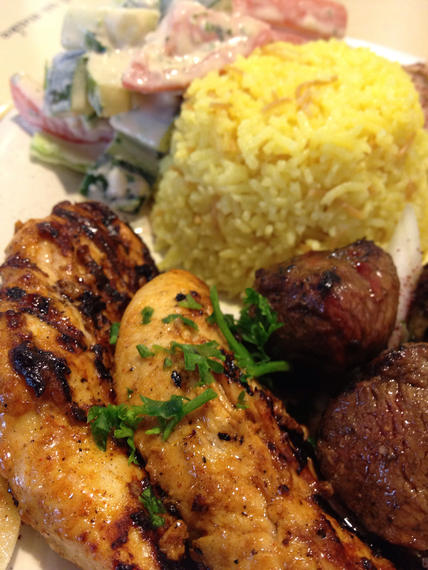 Aladdin's Kabab Sampler
This platter was jammed full of meat with two pieces of grilled chicken breast, cubes of lamb, and two generous pieces of kofta.  Then, add a mountain of rice, a good-sized portion of Jerusalem salad and hummus topped with olive oil, herbs, a sprinkle of sumac and a green olive.  This was one fabulous king-sized meal.
Quality and quantity make a winning combination at Aladdin's.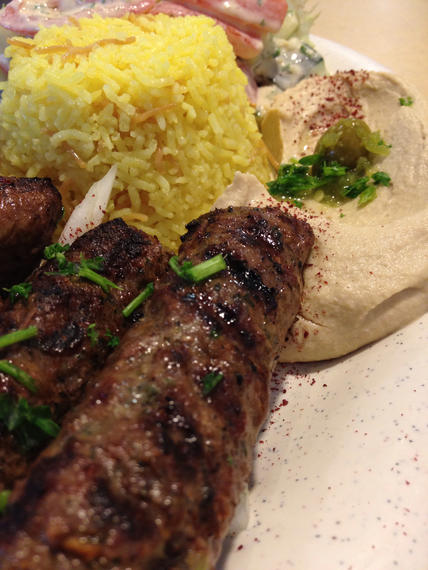 More Of The Kabab Platter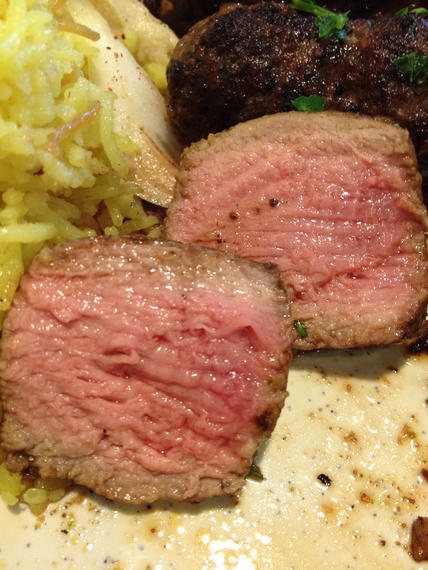 This cube of lamb was a bit closer to medium.  But, the other cube we devoured was medium rare perfection.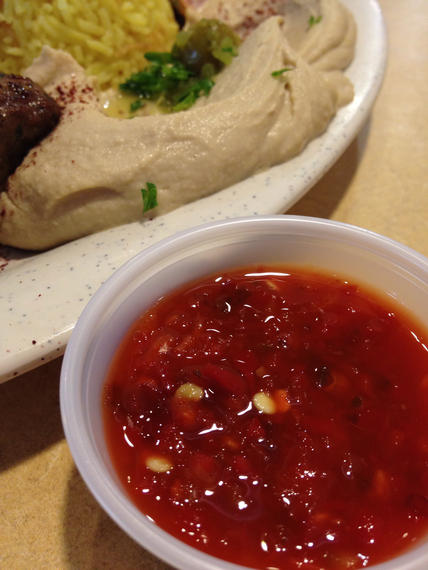 Don't forget Aladdin's Hot Sauce
This chili sauce made everything it touched even better.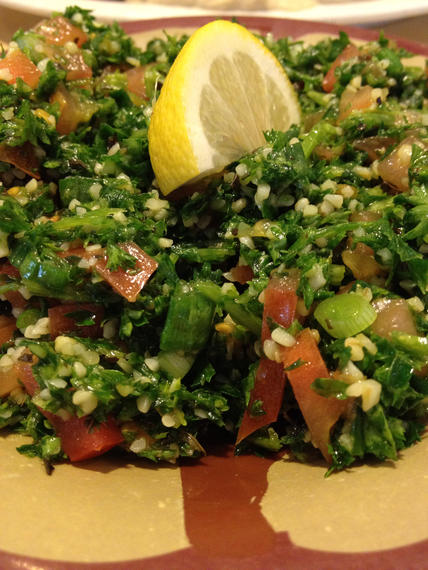 Tabouleh
This tabouleh salad was a bright, refreshing blend of parsley, mint, garlic, diced tomatoes, a touch of lemon and green onion.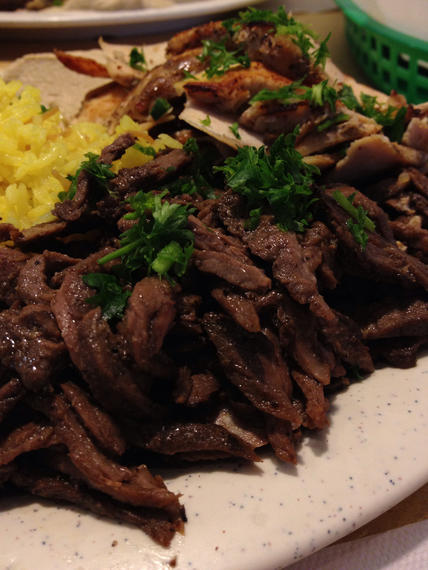 The Shawarma Platter
The tender, spiced beef truly shines at Aladdin's.
Divine.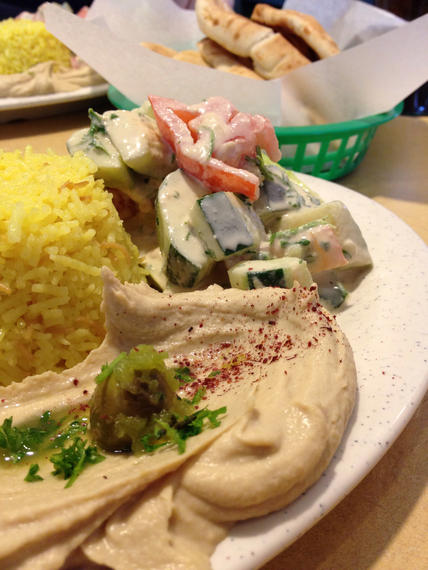 Warm pita bread makes the perfect vehicle to dip into that rich hummus beautifully laced with tahini.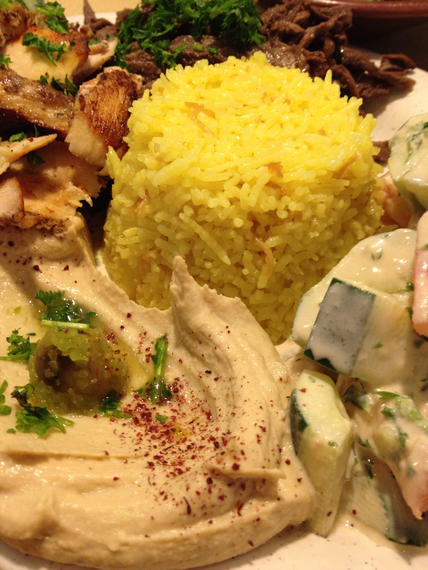 The Combination Shawarma With Chicken And Beef
We could eat this harmonious blend of smoky meats, savory hummus and fresh salads any day of the week.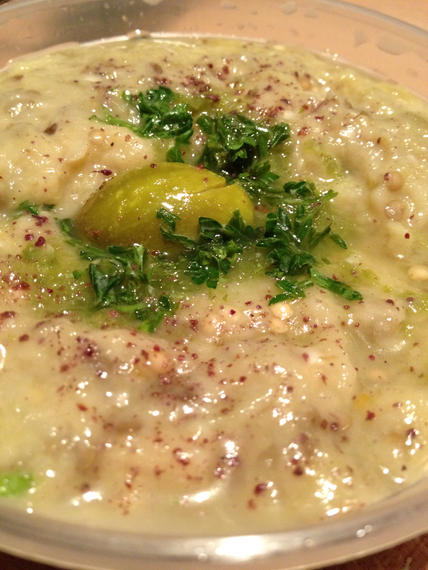 Baba Ghanouj To-Go
We had so many leftovers.  We had to grab some baba ghanouj to go with all of them.
Aladdin's Mediterranean Grill & Deli
8725 Roswell Road
Atlanta, GA 30350
770 518 9288