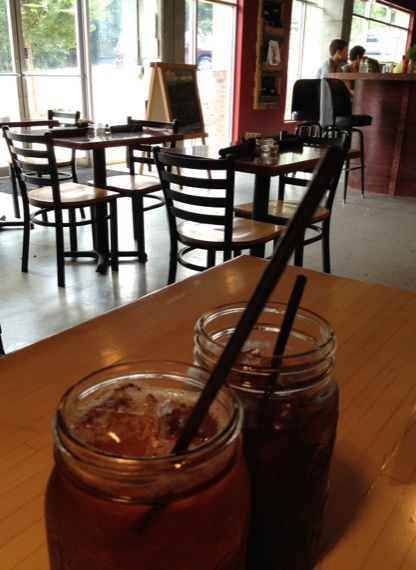 Tea & Coke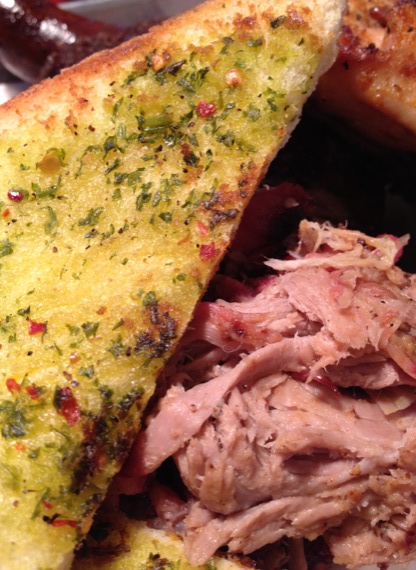 Pulled Pork, Sausage & Garlic Toast
So tender and smoky, this was a great first bite.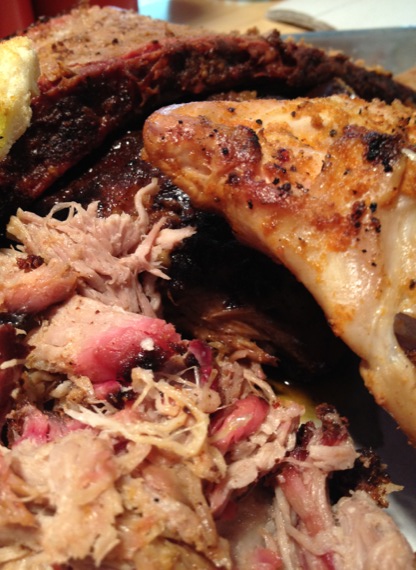 Pork, Chicken & Brisket
Yes, it all tastes just as good as it looks… maybe better.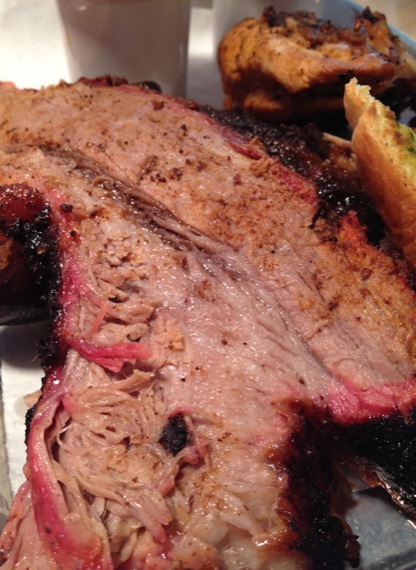 The Brisket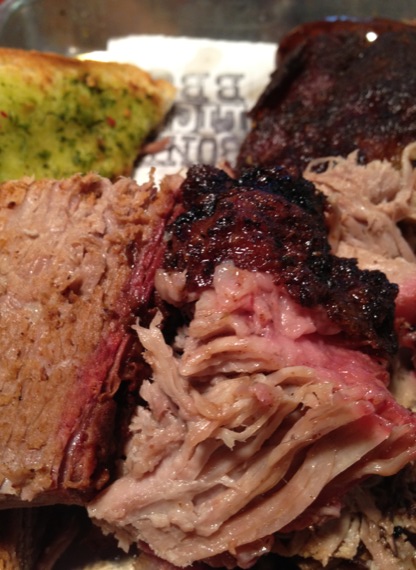 Ditto.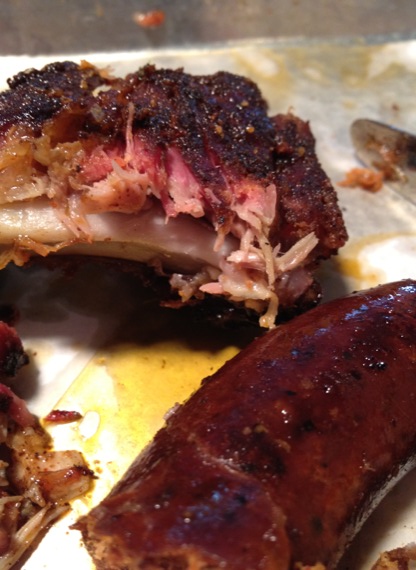 Ribs & Sausage
The ribs had a lovely rub.  And, they were just as moist, tender and smoky as all the rest.  The one down side?  The sausage was a bit overcooked.  But, given the near perfection of everything else, this was an incredible first meal.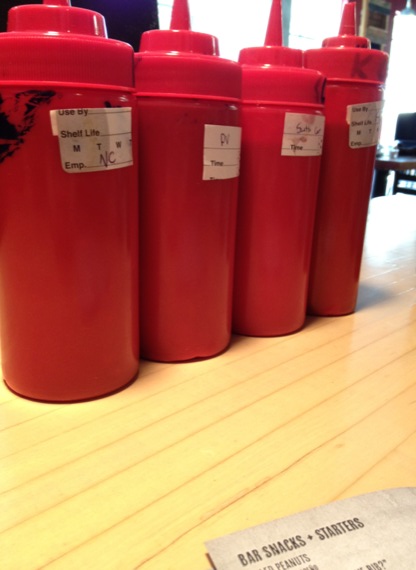 North Carolina, Pepper & Vinegar, South Carolina, & KC Style
All sauce types are represented here.  And, they're all good.  Our favorites were the North Carolina and the Kansas City Style with the South Carolina a very close second.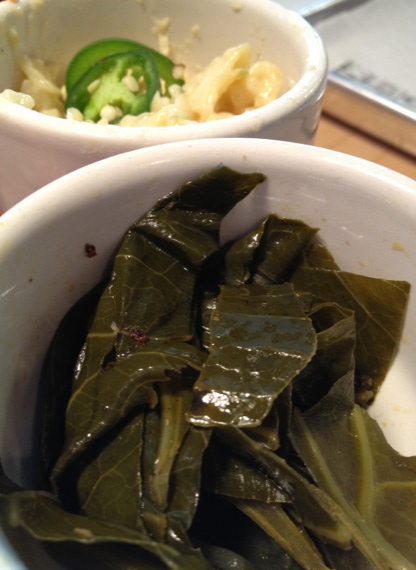 We would have loved to make a meal out of that mac & cheese.  It was so rich and creamy.  The fresh jalapeño slices added a perfect bit of spicy freshness.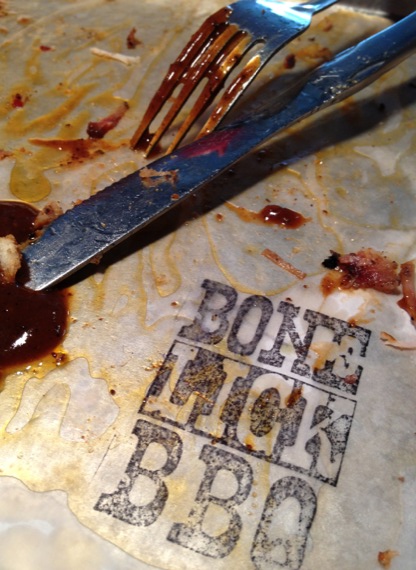 All gone.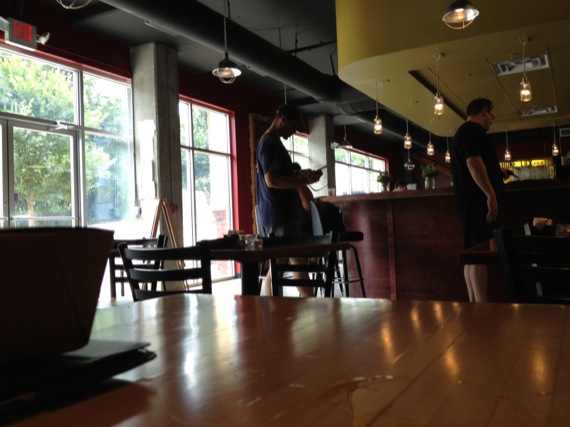 Order at the Counter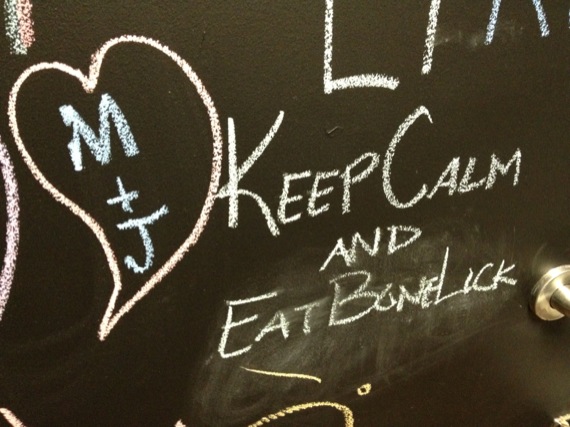 And, don't forget to graffiti the bathroom walls.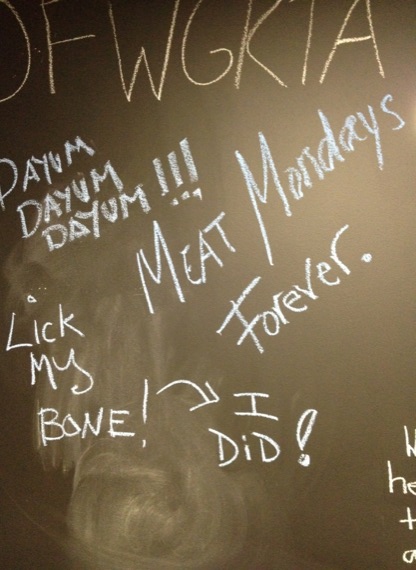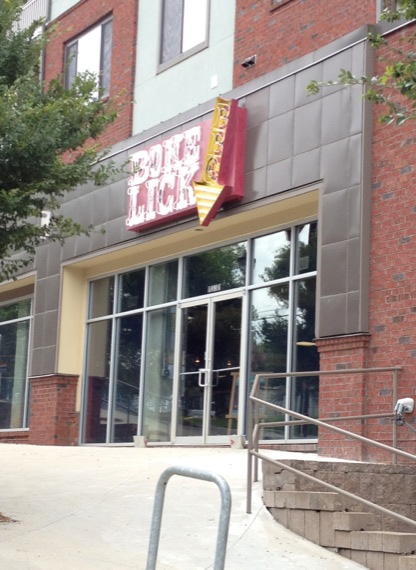 Follow The Neon Sign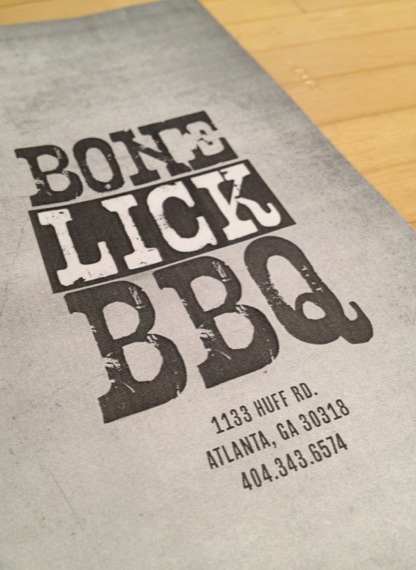 Bone Lick BBQ
1133 Huff Road
Atlanta, GA 30318
404 343 6574