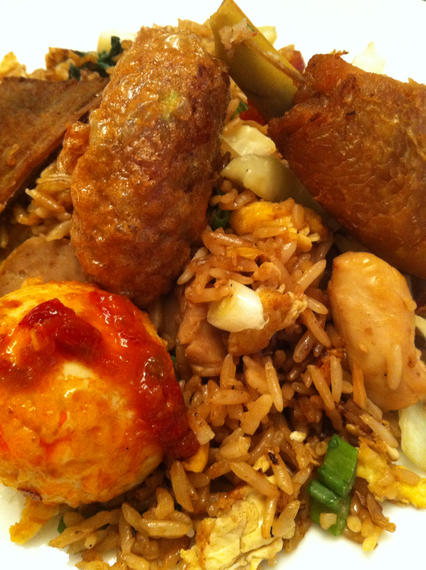 Si-U-Wi
(Nasi Uduk Betawi)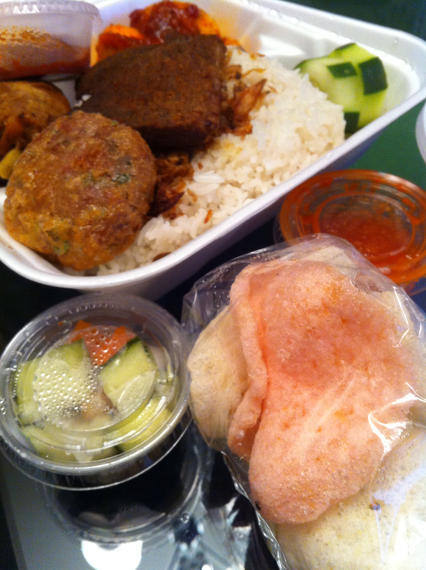 To-Go
Coconut Rice, Javanese Fried Chicken Leg, Beef, Pickled Vegetables and Shrimp Crackers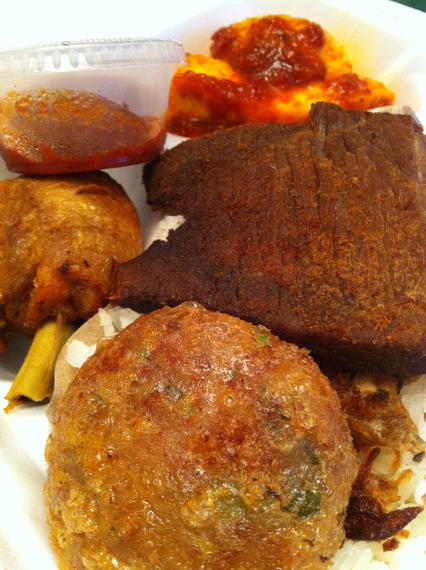 And, A Close-Up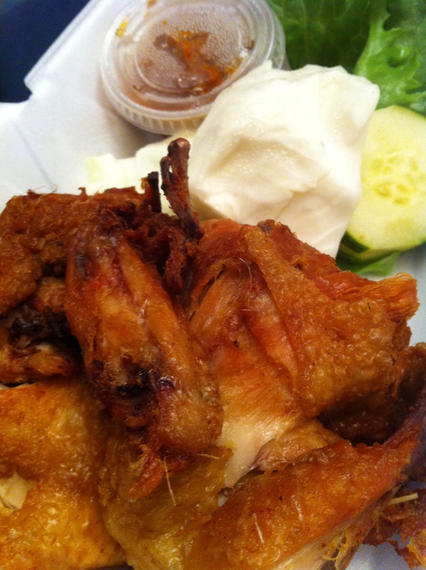 Ayam Penyet
Marinated Javanese fried chicken served with sambal, cucumber slices, a cabbage wedge, and…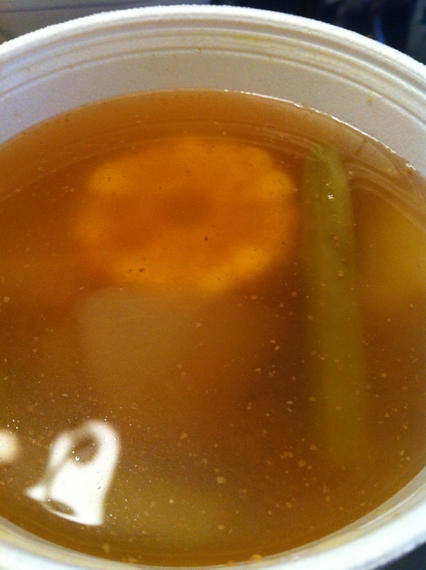 Vegetable Sour Soup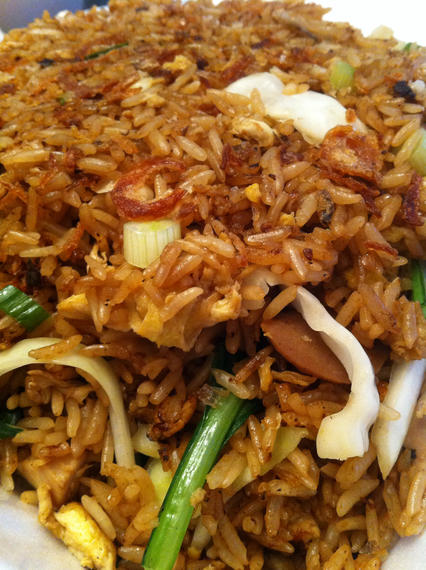 Nasi Goreng Gila
This overflowing to-go box of Indonesian fried rice topped with fried garlic slices was chock-full of chicken, scallion, assorted vegetables, diced meatball, hotdog slices, and scrambled egg.  Loved it!  This was easily one of the better fried rice dishes we've ever had the good fortune to eat in Atlanta.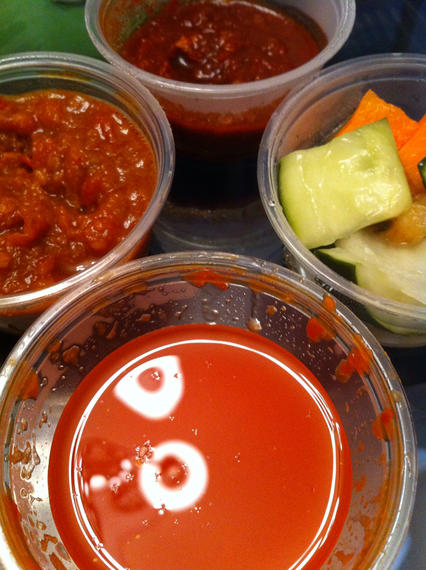 Sambals & Pickled Vegetables
This fabulous little Indonesian restaurant is at its best close to peak dining hours.
We want more.  Soon.
Tempo Doeloe
5090 Buford Highway
Suite 110
Doraville, GA 30340
770 455 4077
Hours:
Mon-Tue-Wed-Fri-Sat-Sun — 11:00am to 10:00pm
Closed Thursday