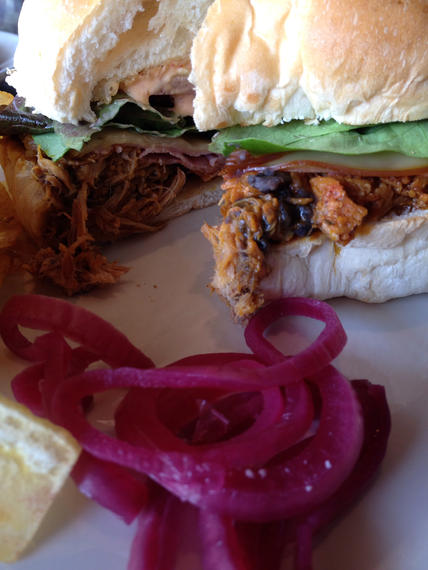 Red Pepper's Cuban Sandwich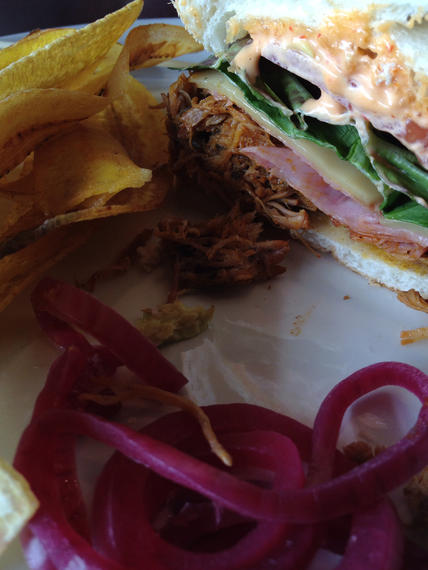 Inside The Sandwich
Aside from the excessive use of condiment, this was a nice sandwich.  But, if we hadn't ordered it by name off of the menu, we'd never know it was a Cuban sandwich.  In addition to the ham and shredded pork, there's avocado, lettuce, tomato, a generous schemer of refried black beans, some sort of remoulade (possibly with red pepper) and a smoky cheese.
By any name, we'll eagerly give this one another try.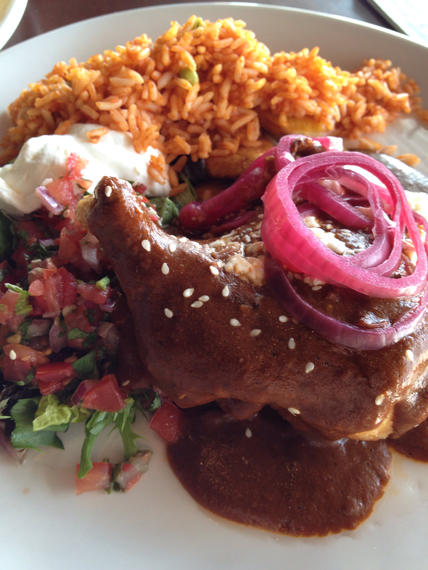 Chicken Mole
The sauce was quite mild on the heat, yet, a bit too heavy on the sweet spices like cinnamon.
We'll give this dish one more chance on another day, too.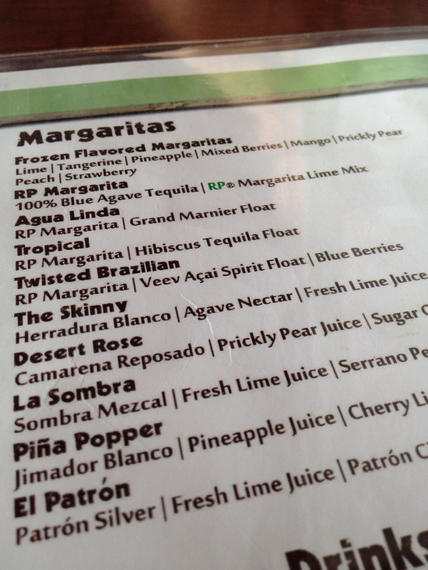 Margaritas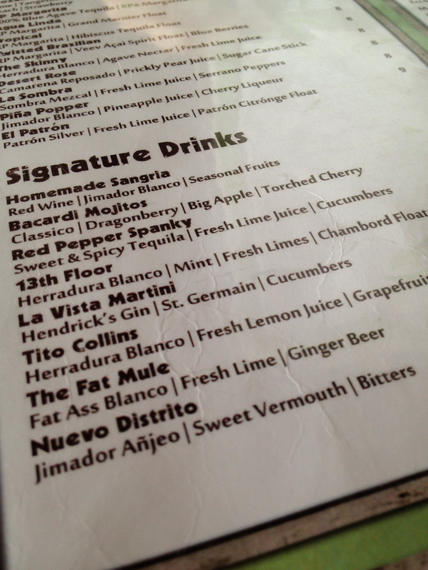 And Other Drinks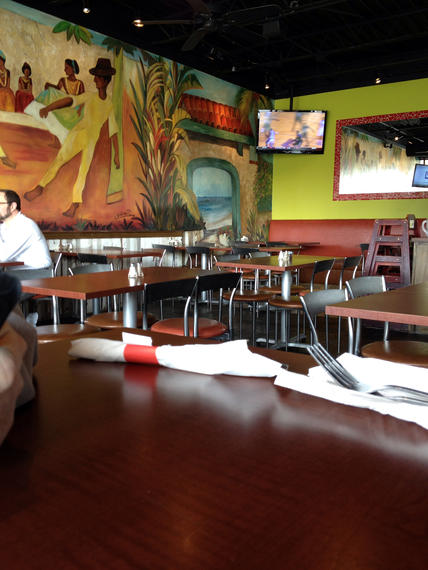 Clearing Out After A Late Lunch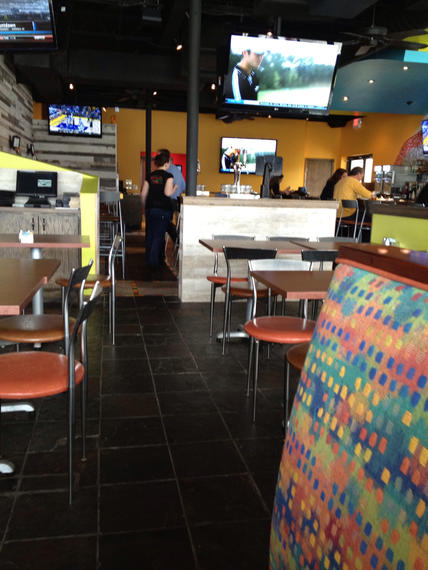 Red Pepper Taqueria
2149 Briarcliff Road
Atlanta, GA 30329
404 325 8151