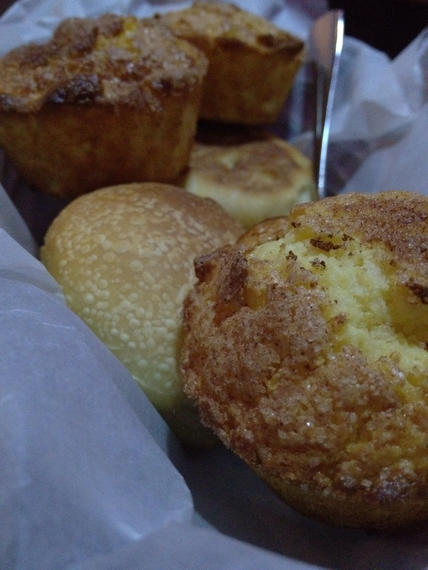 Sweet Corn Muffins & Rolls
Did we mention that those cornbread muffins are sweet?  They are VERY sweet.  Imagine, if you will, the type of sugar-crusted sweet corn muffin that you'd expect at a mother's day brunch.  Well, that's where our imagination took us, anyway.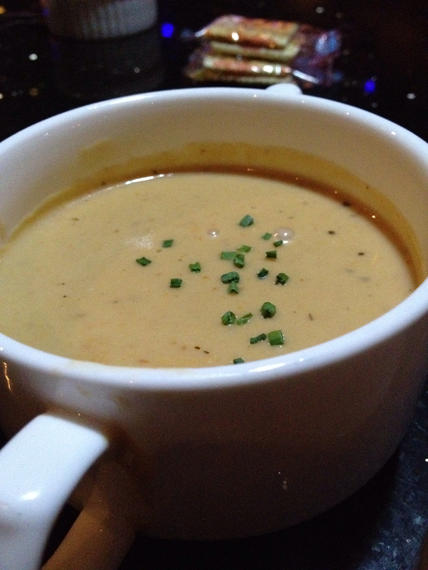 Lobster Bisque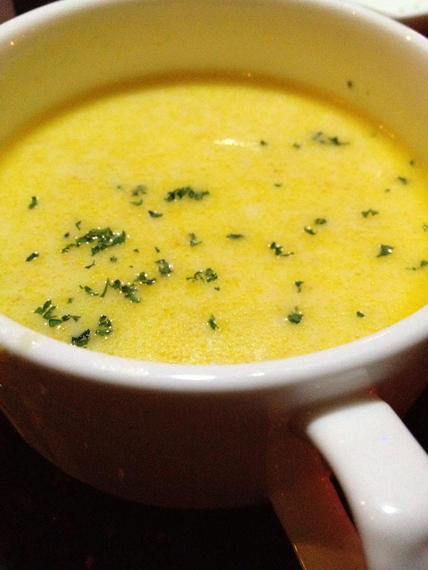 She Crab Soup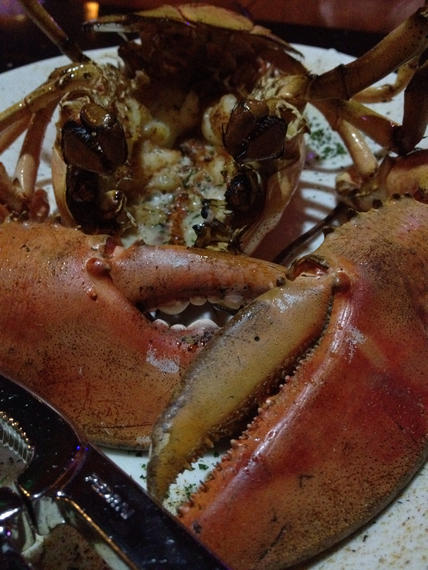 Lobster #1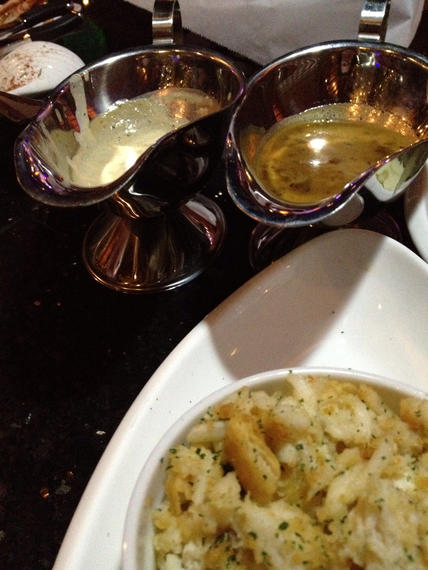 Two Sauces
Each lobster is accompanied with a choice of drawn butter or a choice of listed sauces.  Given a do-over, we both would've opted for the drawn butter.  One sauce was a sweet creamy Jamaican inspired (loosely inspired) sauce.  And, the other was a very sweet cream sauce.  Both of these sauces were overpoweringly, distractingly sweet.  We were puzzled by all of this random sweetness during the course of a lobster dinner.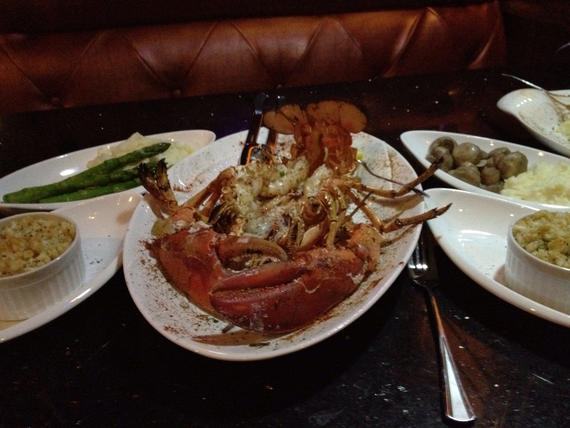 Lobster #2 With All Of Our Sides
Both lobsters were a bit overcooked.  With lobsters of this size, it's not surprising.  The asparagus was nice.  It had a nice fresh snap.  But, the mushrooms were rather bland and soggy.  And, if those mashed potatoes are real, they're absolutely the worst mashed potatoes we've ever experienced.  They tasted like out-of-a-box rehydrated potato flakes.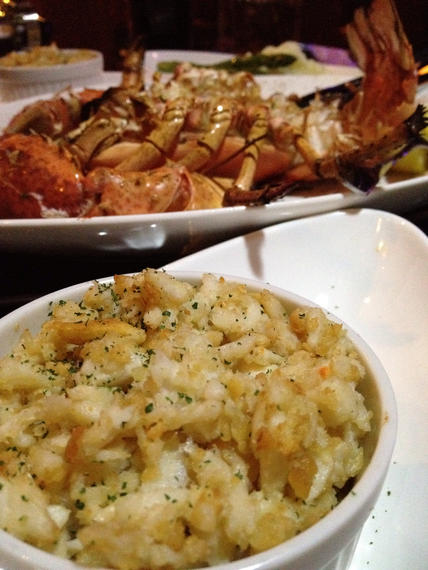 The Stuffing
We ordered both of our lobsters stuffed.  The option for stuffing was an added charge.  But, the lobsters at Lobster House never touched the stuffing.  Served barely warm, it was roughly 5 parts crumbled, buttered bread to 1 part crab.  Now, let's just say that it wouldn't be an exaggeration to say that half of our family lives in one region or another of New England.  And, in our experience, we might say that one possible reason for the "stuffing" to actually touch the lobster would be for that lobster to retain some moisture and allow lobster drippings to flavor the bread crumbs.  But, hey, that's just our take on it.
Each meal was $20.  (If you opt for the stuffing, it will be an additional expense.)  Each meal includes lobster, soup and sides.  Our meal was "fine".
But…
You get what you pay for, right?
Lobster House
1555 Pleasant Hill Road
Duluth, GA 30096
678 788 8888