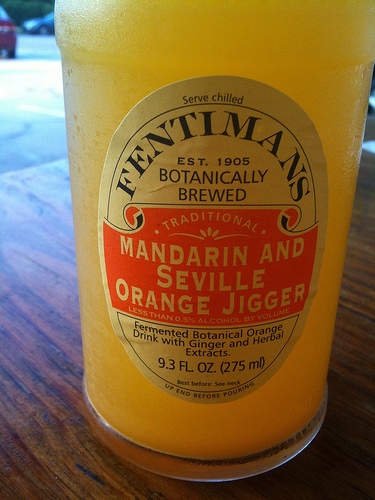 Fentiman's Mandarin and Seville Orange Jigger
Ginger and juniper extract add a pleasant jolt to this "botanically fermented orange drink".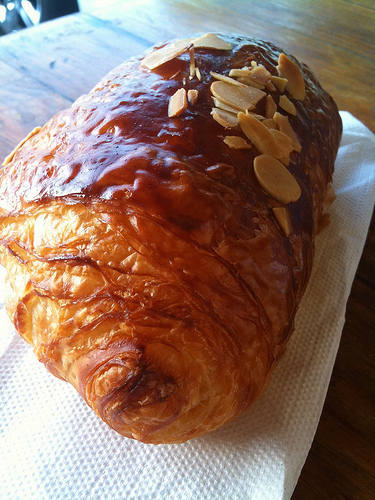 Almond Croissant
We are not early risers.  So, to reward ourselves for the first time we were up before 8am this year.  We decided to mark the occasion with a visit to Alon's.  We were there as the doors were opening at 7 am. (It's a miracle.)  And, we were rewarded with croissants… still warm from the oven.  We were in heaven.  There is nothing more delicious than the taste of warm marzipan melting on your tongue.  Well, almost nothing…  The taste mingling with the rich buttery perfection of Alon's croissants flaking and crumbling under your delicate bite makes it even better.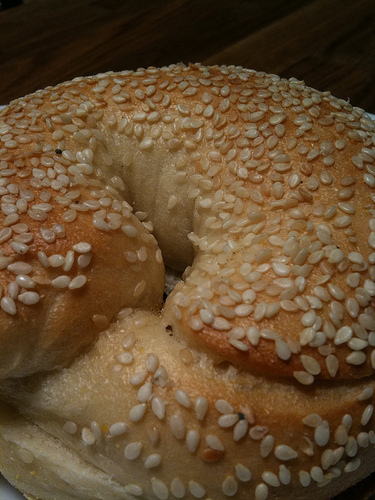 These might not be my favorite bagels in the city, but, they're pretty darn good.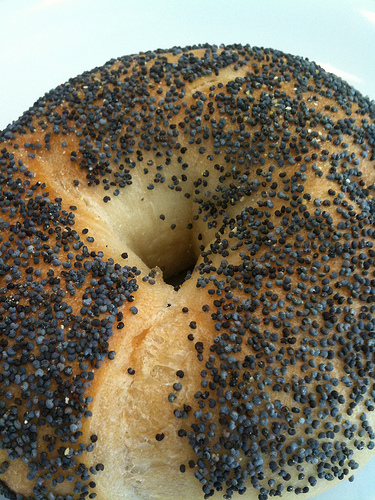 And, surprisingly, this one was enjoyable after sitting on our counter for two days in the Alon's paper bag.
Alon's Bakery & Market
1394 North Highland Avenue
Atlanta, GA 30306
404 872 6000