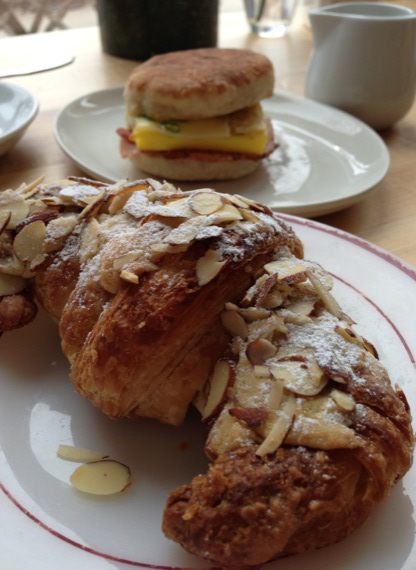 Almond Croissant
There are no words to adequately describe the goodness.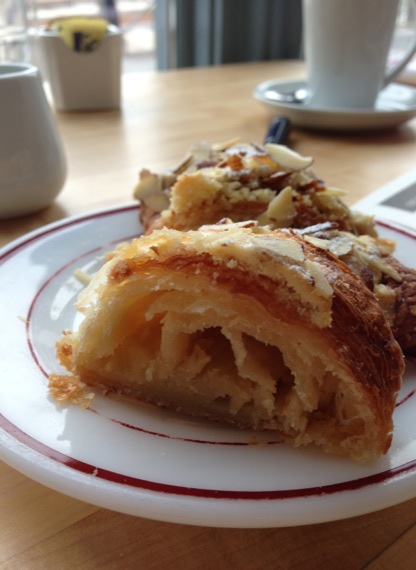 The outer layers are delightfully light, flaky, airy and crisp in a perfectly fragile and delicate way.  The interior is buttery, dense and so deliciously rich with sweet, almond paste.  It's literally dripping in slivered almonds and more almond paste is baked on top to add another dimension of roasty, toasted nut flavor .  This beauty is unique, incredible, and crazy-rich.  We hope it never changes… not one single bit.  It's worth every last calorie and more.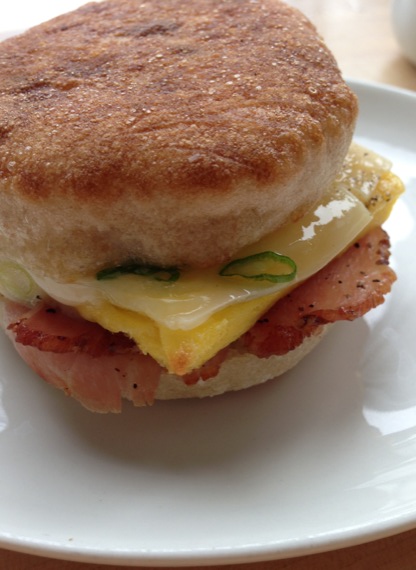 Egg Sandwich on a Cakes & Ale Bakery English Muffin
What a gorgeous muffin!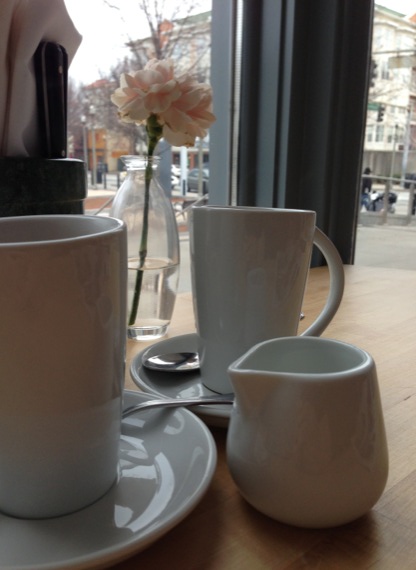 Sumatran Coffee For Two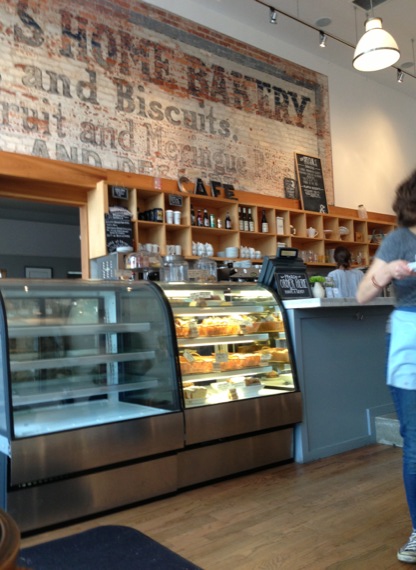 No Bread… Yet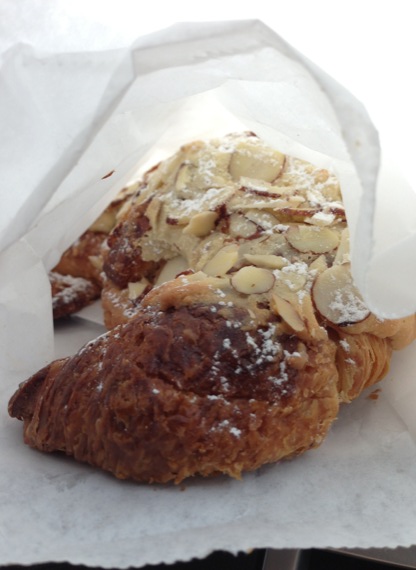 Do you think this delicious thing made it all the way home?
With errands to run, there was no chance in hell.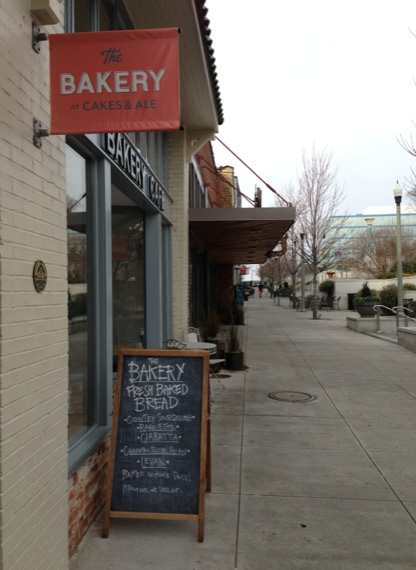 Go early, go often…
The Bakery at Cakes & Ale
151 Sycamore Street
Decatur, GA 30030
404 377 7960