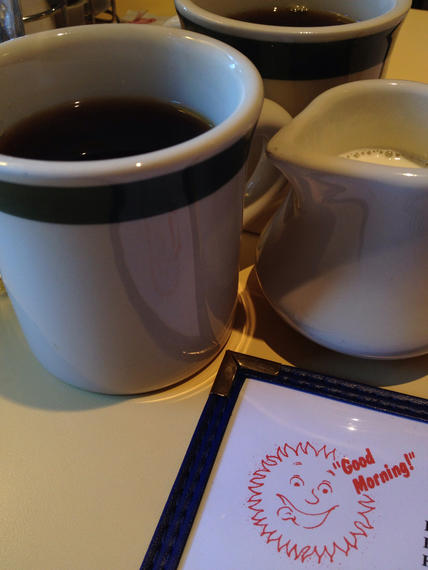 Good Morning!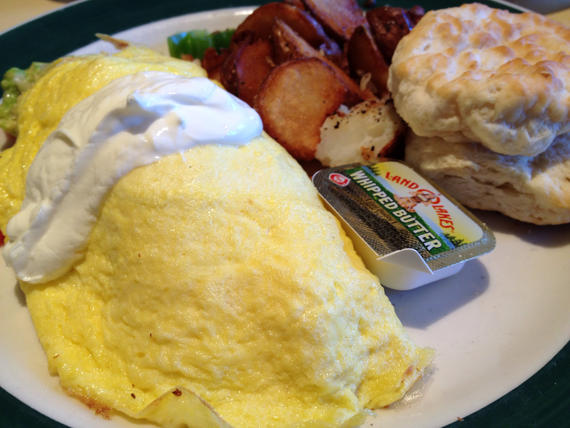 Omelette Filled With Avocado, Tomato, Sprouts, Monterey Jack & Sour Cream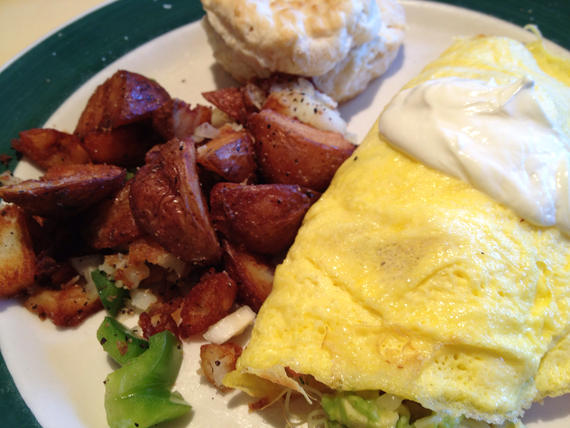 Served With A Generous Mound Of Crispy Home Fries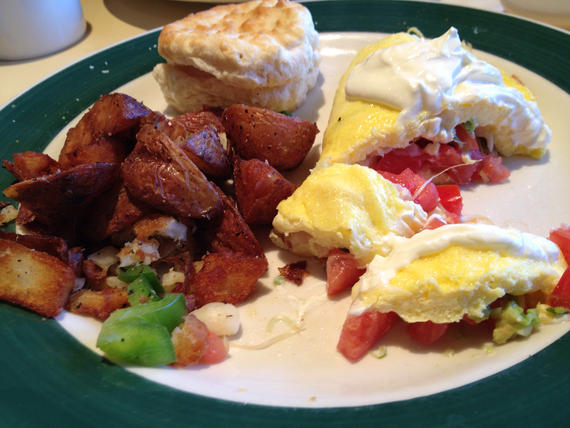 Chock Full of Tomatoes, Peppers, Sprouts & Cheese
We didn't expect to love this as much as we did.  Especially given the fact that these eggs are very thoroughly cooked and quite firm, we were both stunned by our fight with each other over each and every bite.  The combination of tomato, peppers, cheese and sour cream was pleasantly light in flavor and fresh tasting.  Make no mistakes, this certainly wasn't light in calories.
This was one hearty meal.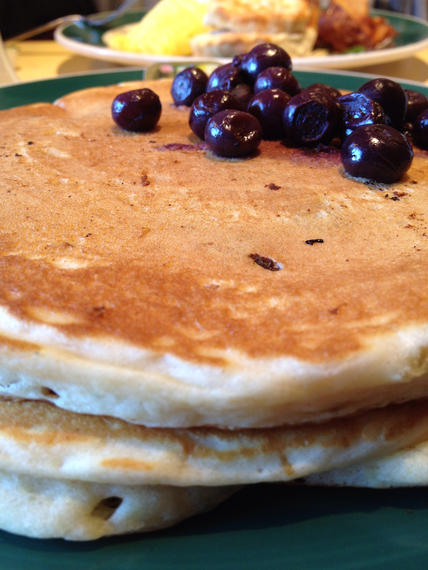 Blueberry Buttermilk Griddle Cakes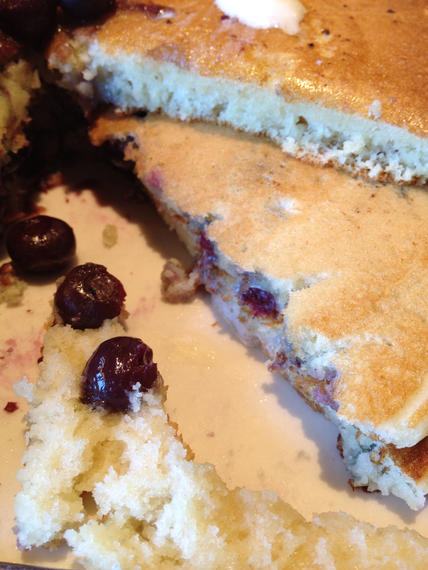 The pancakes were fine.  But, the blueberries were bordering on unpleasant.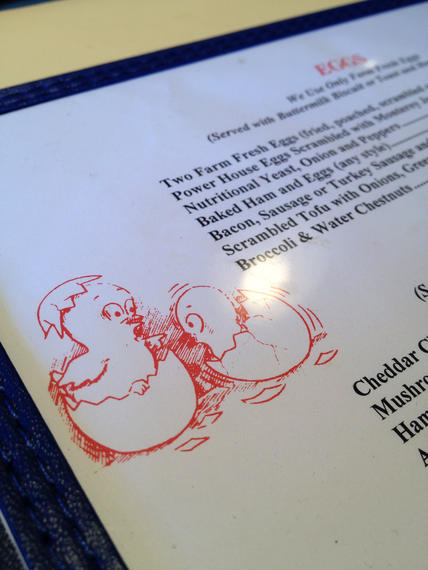 Chick Art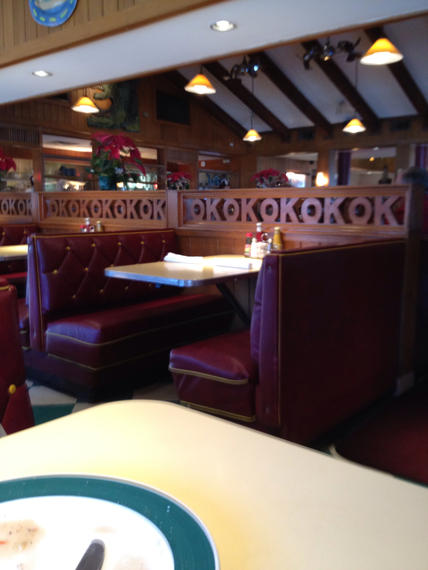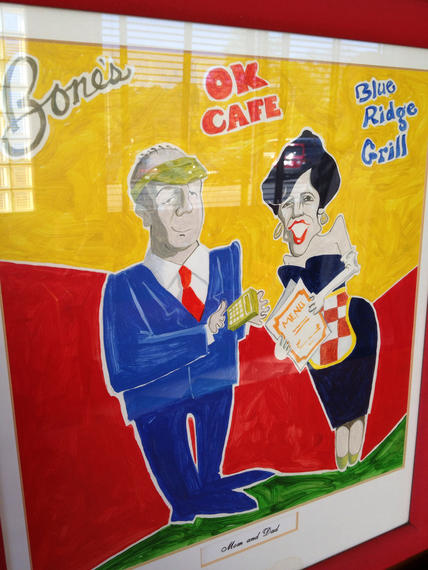 OK Cafe
1284 West Paces Ferry Road
Atlanta, GA 30327
404 233 2888