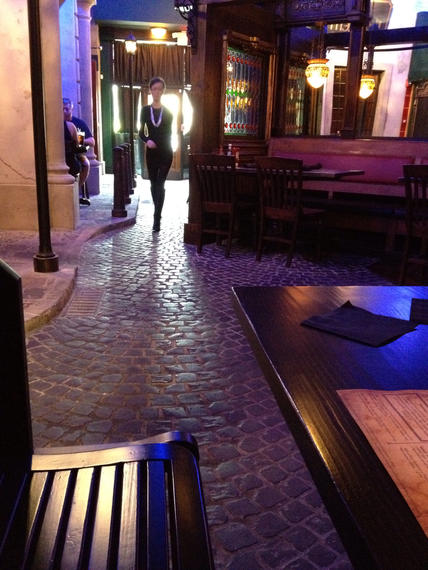 Nooks, Crannies, & Cobblestones
Equal parts of gloss, character, charm and tasty nibbles, we were instantly delighted and bemused.  The exterior is shiny new and modern.  Then, you step into the dimly lit interior.  Cobblestones cover the floor.  Each turn exposes another cleverly placed table or booth dripping with wood and stained glass.  Vintage or reproduction?  Who cares?  This place is too charming to care.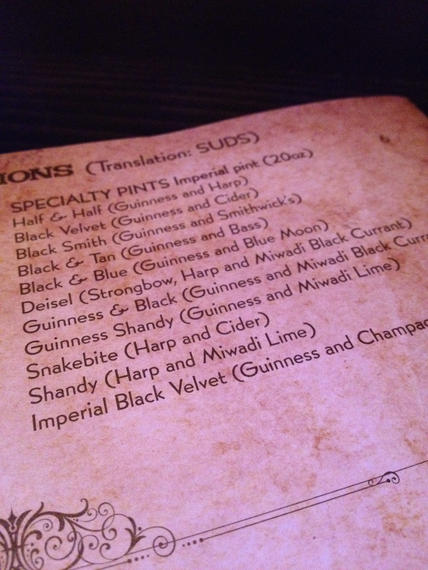 Just Order A Drink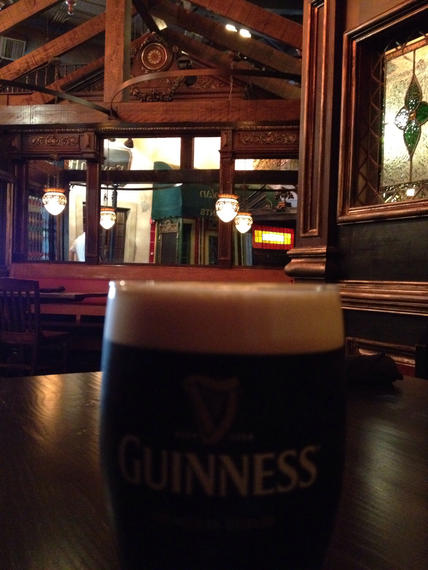 Guinness Shandy?  Sure, why not.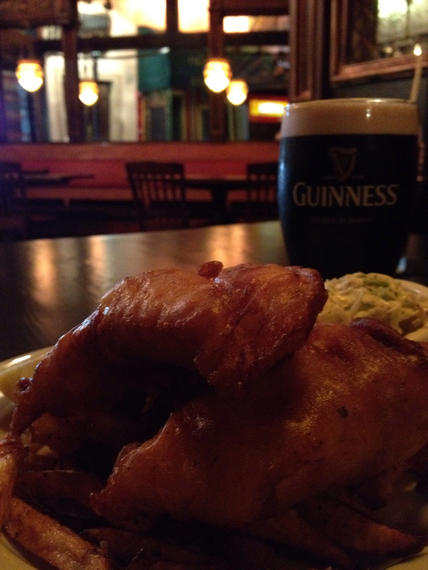 Fish & Chips
Crisp, golden brown batter encases tender, flaky fish.  As a matter of fact, both fish & chips were very nicely done.  What's better, the fish or the chips?  This is our favorite dilemma.  We'll just have to try them both again.  And, again…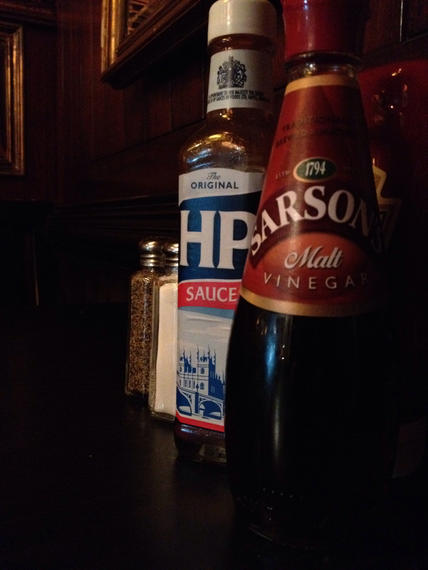 HP Sauce & Malt Vinegar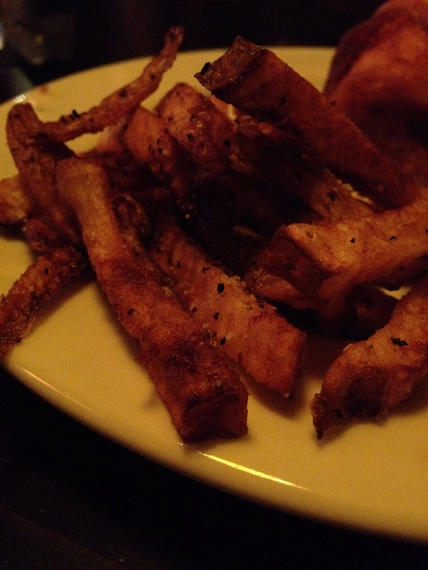 Both orders of properly seasoned chips had the perfect balance of crisp, golden brown shell with tender potato on the inside.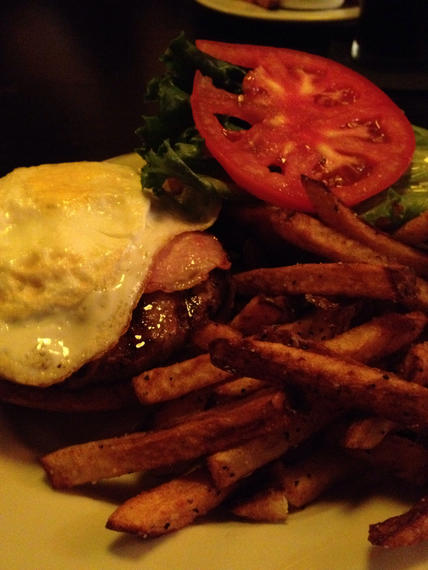 The Edinburgher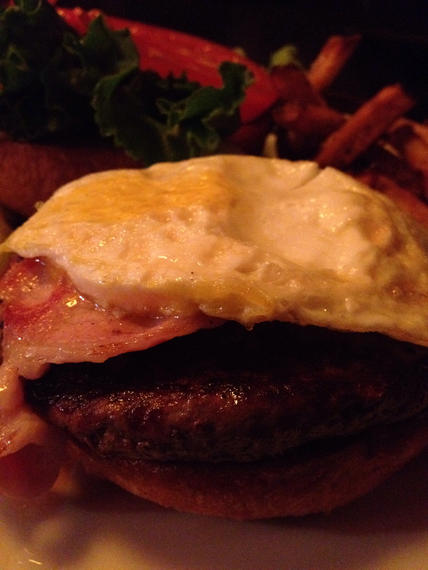 A Fried Egg & Rashers Top This Burger
Even the egg and rashers couldn't hide the rich beef flavor of this burger.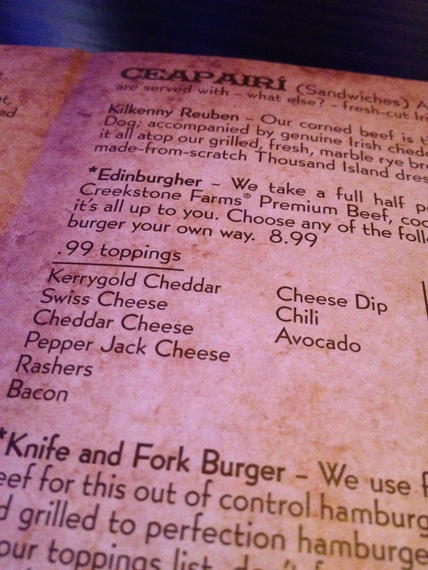 Other Choices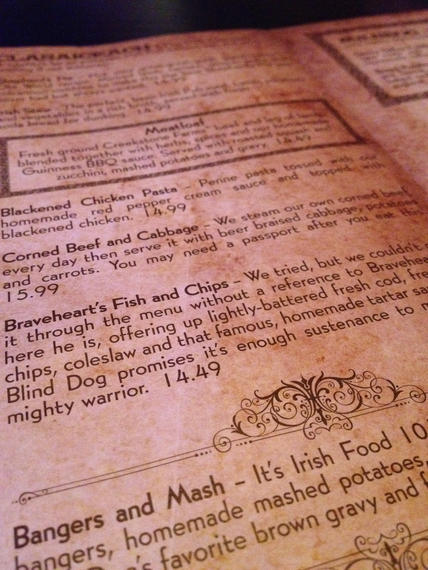 Bangers & Mash?
Maybe, we'll give them a try next time.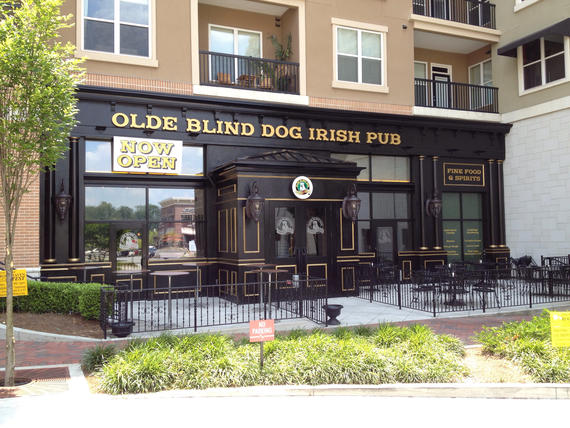 Somehow, it fits right in.
Olde Blind Dog Irish Pub
705 Town Boulevard
Suite Q380
Atlanta, GA 30319