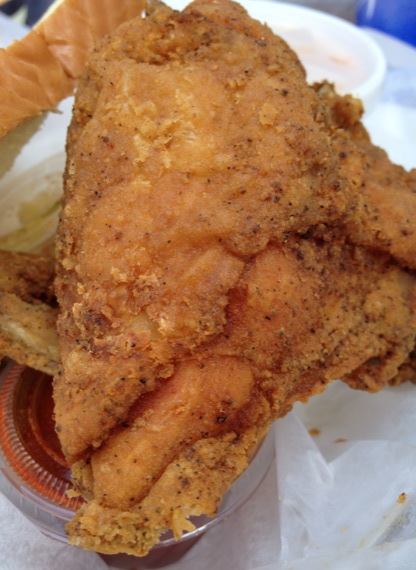 Curly's Fried Chicken — Breast & Hot Sauce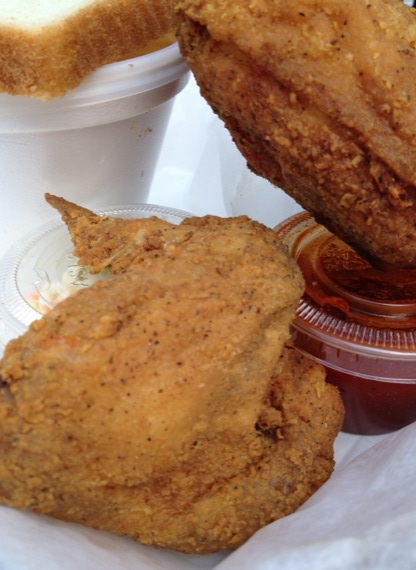 Wing & Slaw
Both pieces of chicken were breaded with a light hand.  This lends a more delicate exterior with a crispy, crumbly & flaky crust.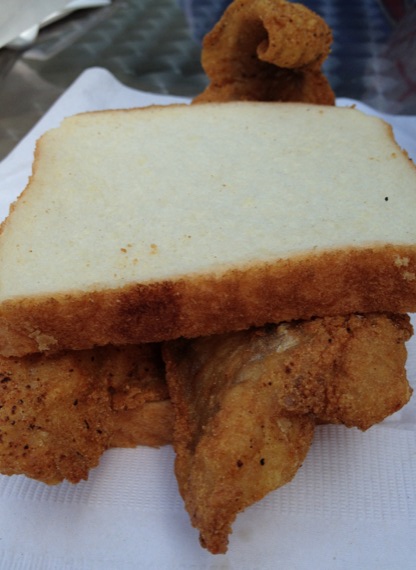 White Fish Sandwich
Really good.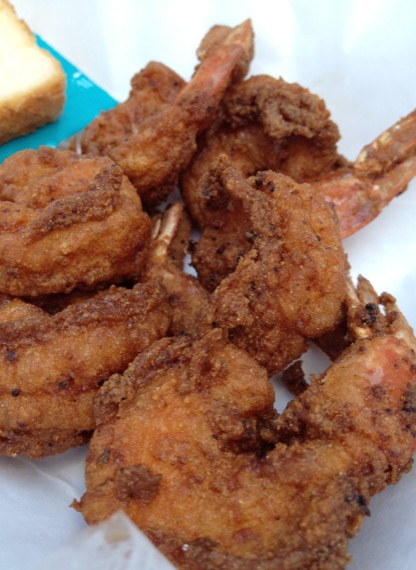 Fried Shrimp
Crispy & tender, but quite salty.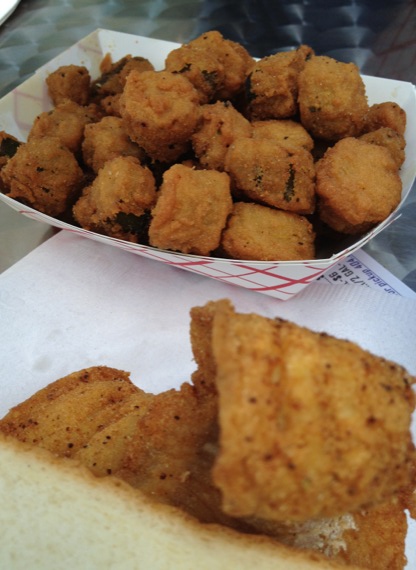 With Small Side of Fried Okra
Fried okra, what's not to love?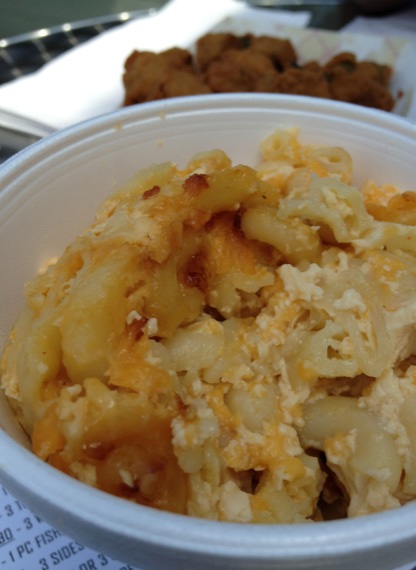 And a Large Order of Mac & Cheese
Tasty, but, it was a bit ordinary.  We barely remembered it afterward.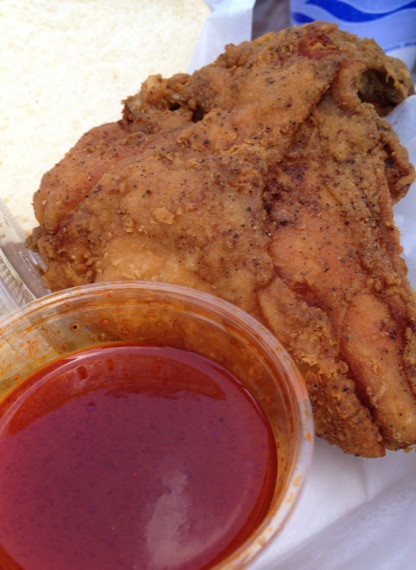 We enjoyed our meal.  However, the salt content in the breading varied significantly.  With the chicken perfectly salted and the shrimp rather significantly over-salted, we'd have to say that was a bit of a negative.  Hopefully, that was a fluke.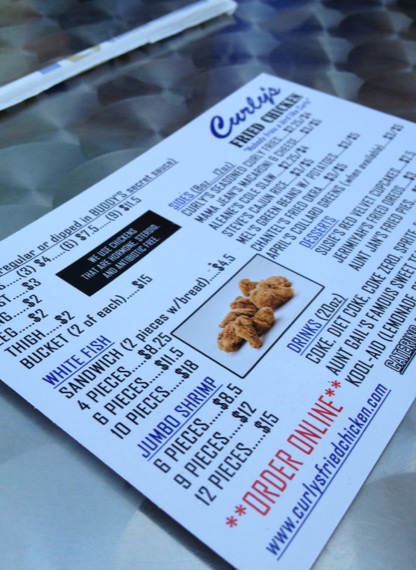 Curly's Chicken, Fish & Shrimp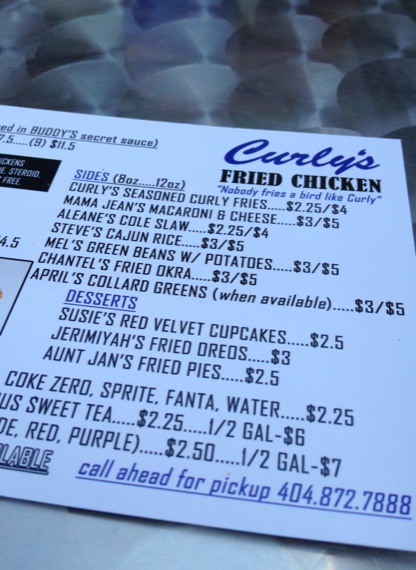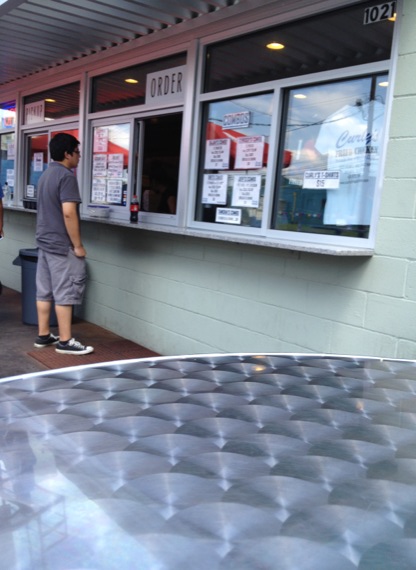 Order & Pickup Windows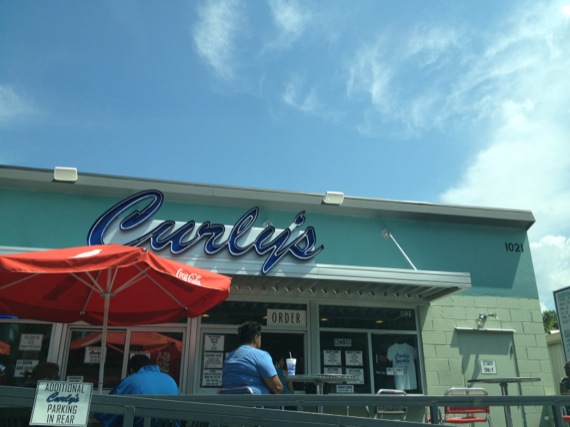 Limited Parking In A Single Row Up Front, But More In Rear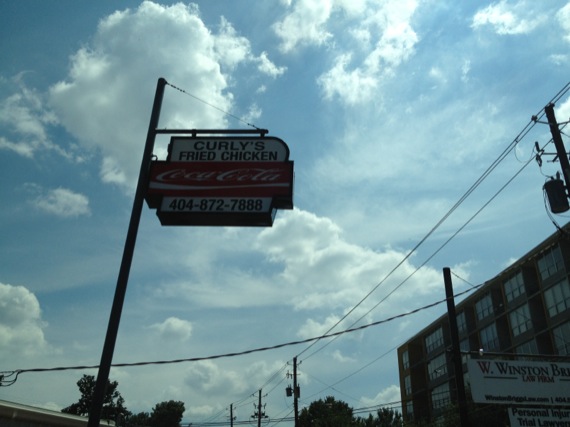 Curly's Fried Chicken
1021 Howell Mill Road
Atlanta, GA 30318
404 872 7888