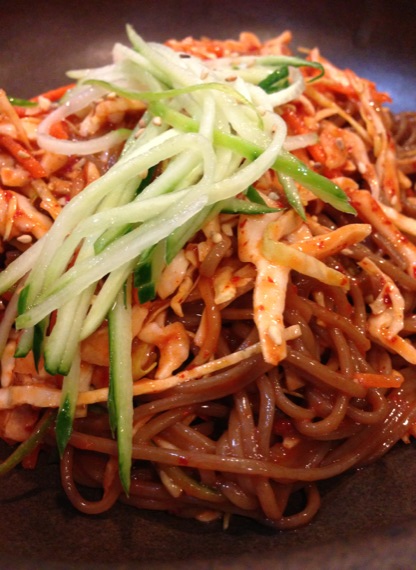 Bi Bim Gook Soo
This was an incredibly satisfying and lovely dish of spicy cold buckwheat noodles, shredded cabbage, carrots, bean sprouts and toasted sesame seeds tossed in a pepper sauce made with sesame oil, soy and gochujang.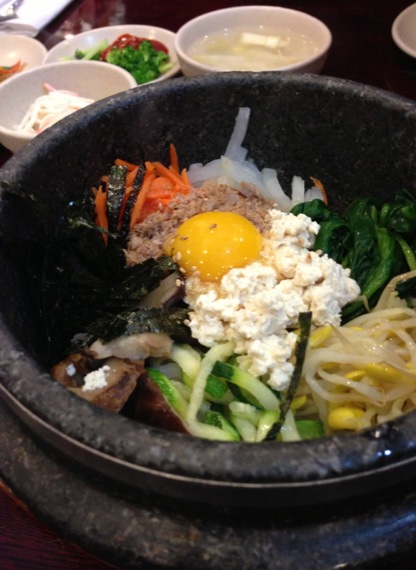 Dolsot Bibimbap
Harmonious balance in a bowl, start with a palate of vegetables, tofu, a raw egg and toasted sesame seeds in a stone bowl.  Then, make it your own.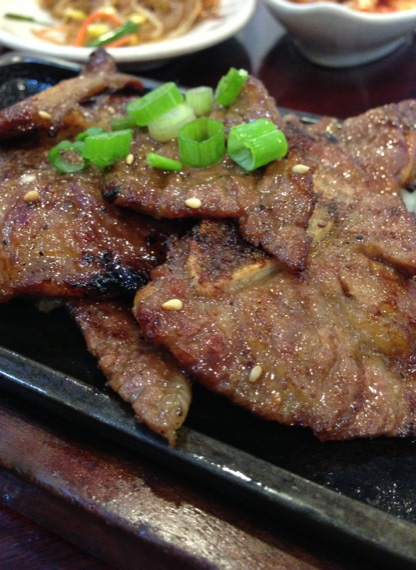 Galbi
Each of our combos came with a side of sizzling, tender short ribs glazed in a rich Korean soy, rice wine, garlic and sugar laced sauce.  Both sizzling platters were perfectly tender.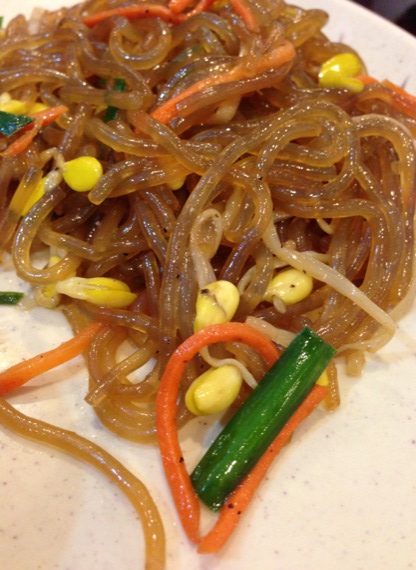 Jap Chae (or Jahp Chae)
A generous mound of Korean glass noodles, bean sprouts, shredded carrots, scallions, and toasted sesame seeds are tossed with sesame oil to create a favorite banchan.  It's definitely one of our favorites.  And, this was a delicious version of the dish.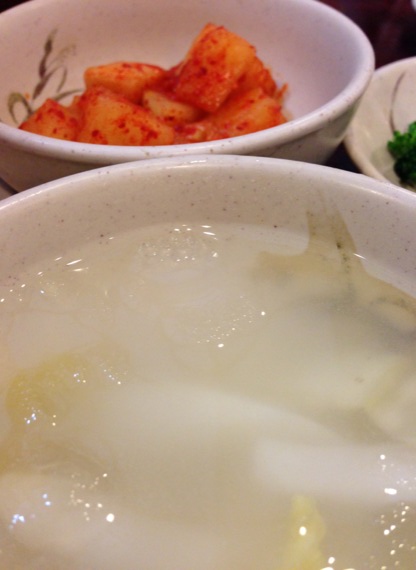 Kkakdugi
White radish kimchi, this had a very sharply sour bite.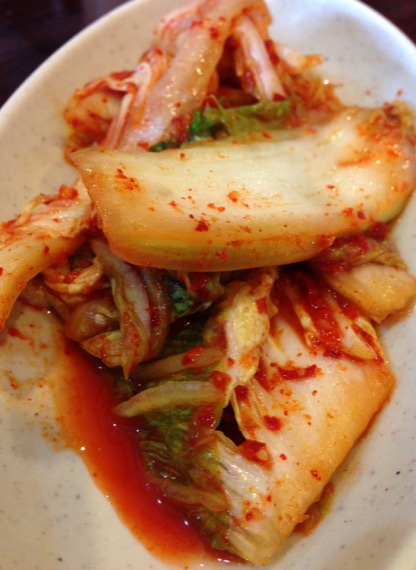 Baechu Kimchi
This was a very fine napa cabbage kimchi.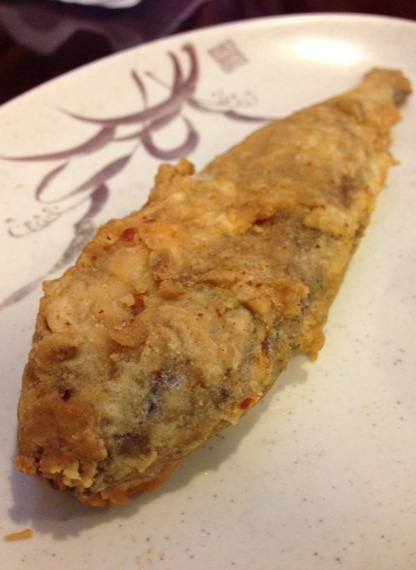 Deep-Fried Yellow Croaker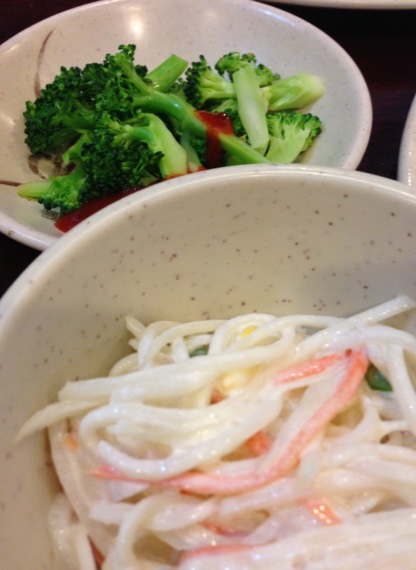 Broccoli With Red Pepper Sauce & Korean Potato Salad
So Kong Dong
5280-C Buford Highway
Doraville, GA 30340
678 205 0555
Hours:
Mon, Wed, Thur, Sun — 9:30am – 10pm
Fri-Sat — 9:30am – 11pm