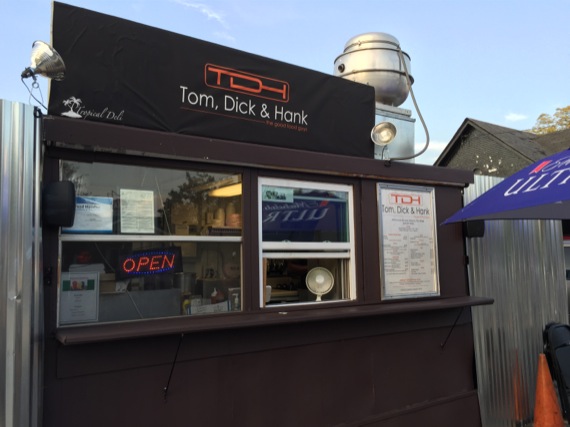 TDH
Tom, Dick, & Hank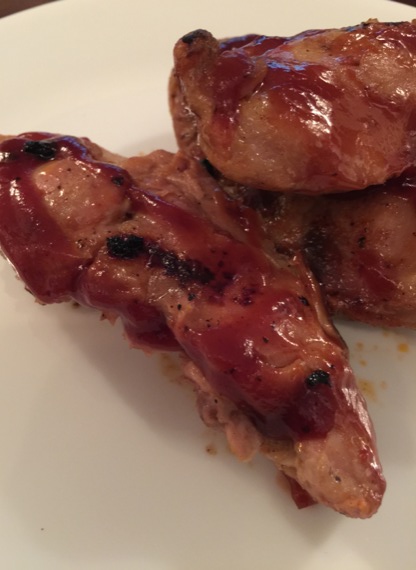 Smoked Turkey Ribs
What is a turkey rib?  Well, it's a slice of turkey breast that's smoked on one bone.  That bone gives you something to hold on to while you nibble it up.  It's incredibly tender.  And, the turkey has the richness of pulled pork with even more tenderness.  What's not to love?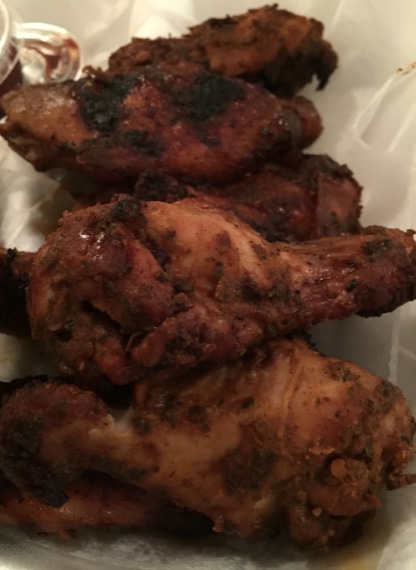 Smoked Chicken Wings
If you want a heaping touch of soul and the tropics with your smoked chicken wings, you'll want to try some of these real soon.  We're in love with these.
(And, the leftovers served cold straight out of the fridge are just as delicious.  Actually, they might even be better.  We're just not sure.  So, we'll just have to try some more.)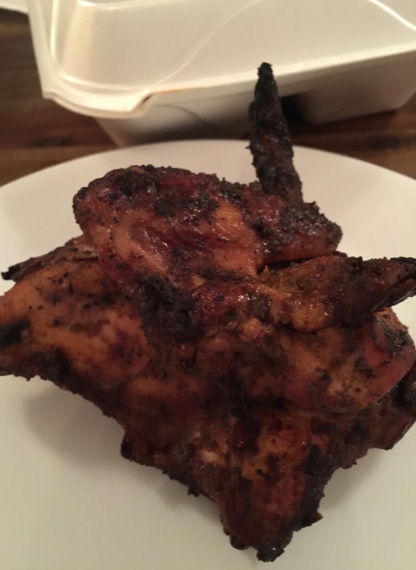 Quarter Chicken
(Breast & Wing)
Both the smoked wings and quarter chicken have a spice rub.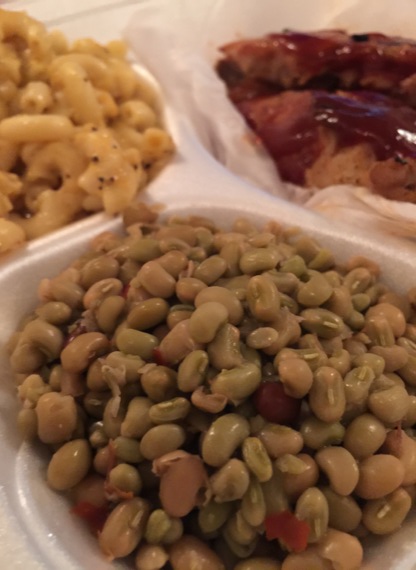 Two heaping sides of field peas and peppery macaroni & cheese, too.  Both sides were so generous, they could easily be a meal by themselves.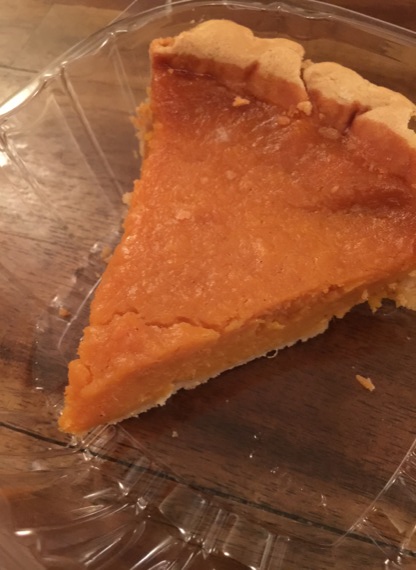 Sweet potato pie, too?  Hell, yeah!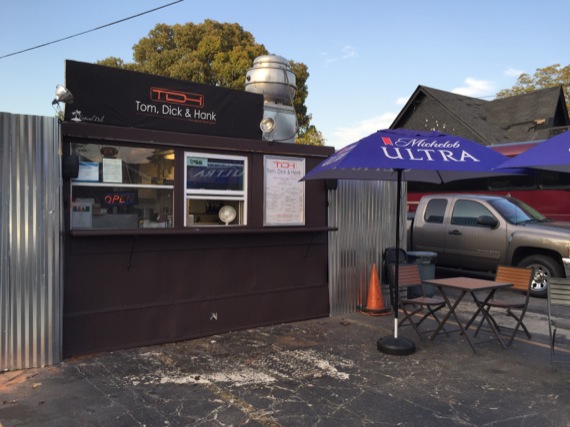 There are three tables out front.  Each table has at least two chairs.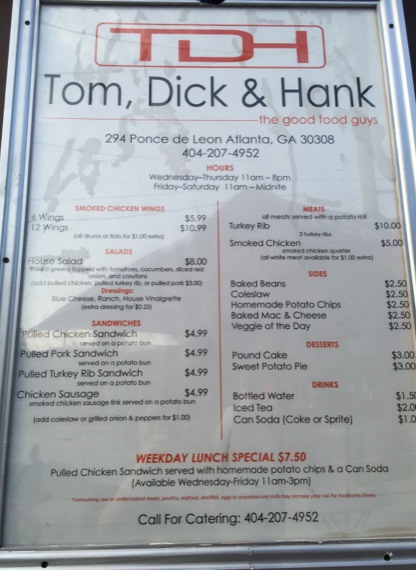 Menu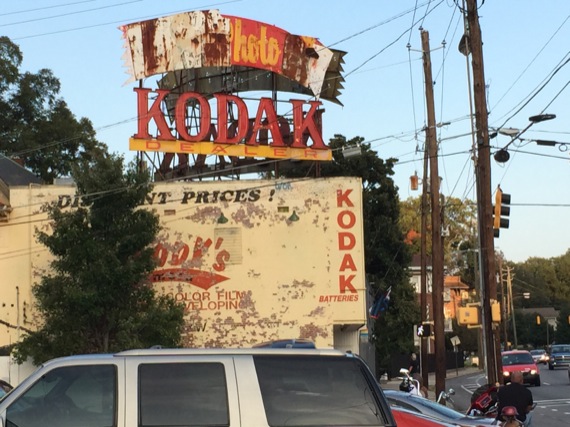 Tom, Dick, & Hank's is located on Ponce De Leon right across the street from Krispy Kreme.  If you're heading East on Ponce from Midtown toward Druid Hills and Decatur, you'll see the old Kodak sign.  If you pass the old Kodak sign, you've just passed Tom, Dick, & Hank's BBQ.
Tom, Dick, & Hank BBQ
(Tropical Deli)
294 Ponce De Leon Road
Atlanta, GA 30308
404 207 4952