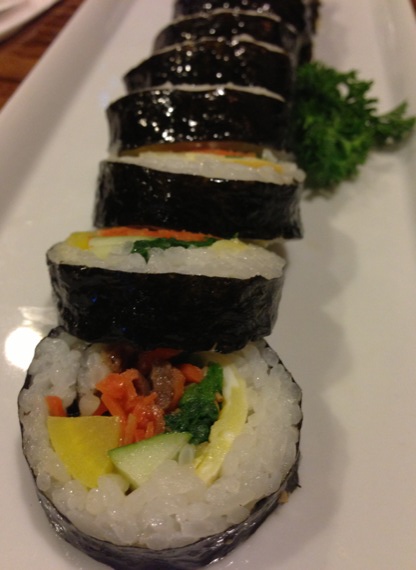 Kimbap
This was a gorgeous blend of flavors all rolled up and ready to eat.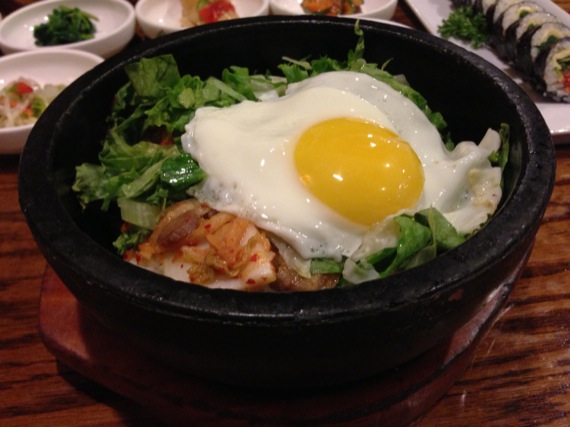 Kimchi & Pork Stone Bowl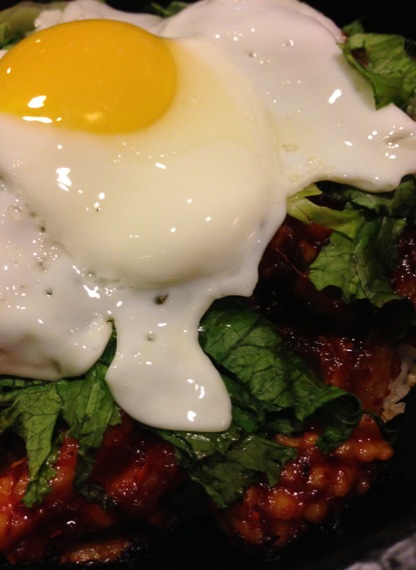 Spicy Squid Stone Bowl
Rich, savory and just the right bite of spice,  the flavors didn't overwhelm the tender squid.  They enhanced it in the right way.  And, the greens added a lovely color and a touch of fresh.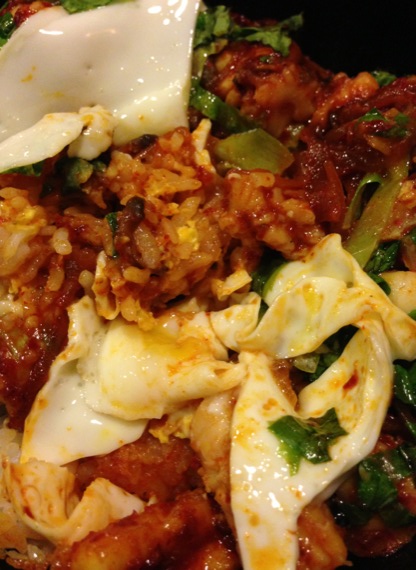 Playing with our food has never tasted quite so good.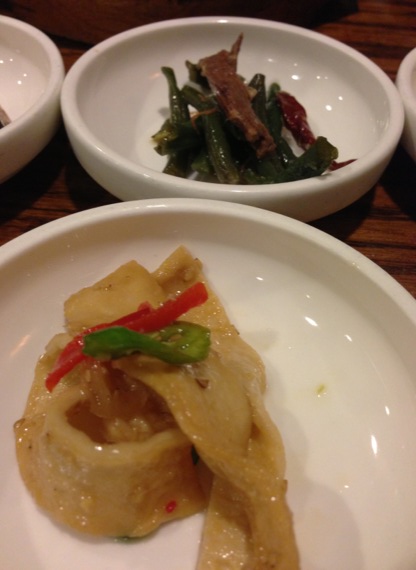 Seafood Pancake Slices, Peppers & Green Beans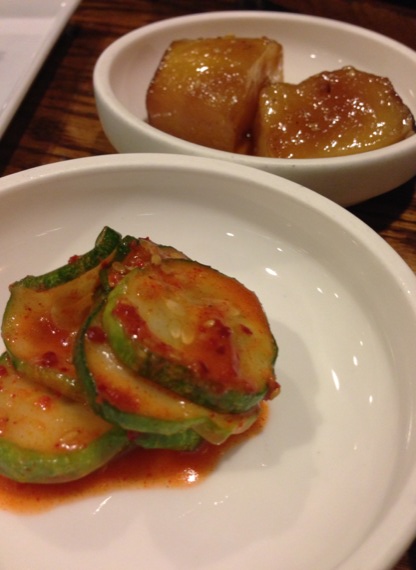 Glazed Potatoes & Kimchi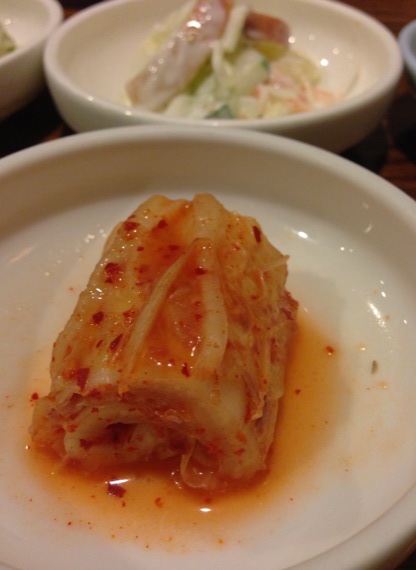 It's all good.
…So Very Good
Woo Nam Jeong Stone Bowl House
5952 Buford Highway
Suite 107
Doraville, GA 30340
678 530 0844