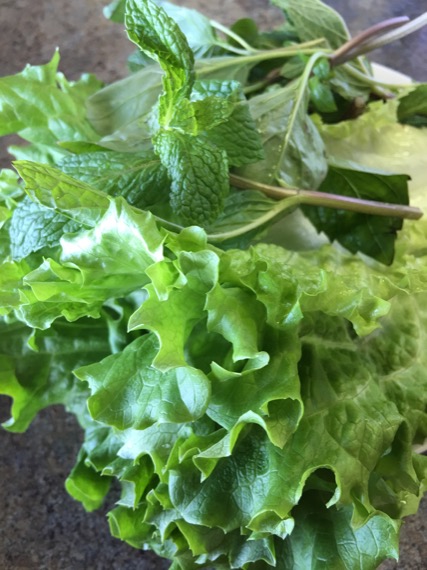 Lots…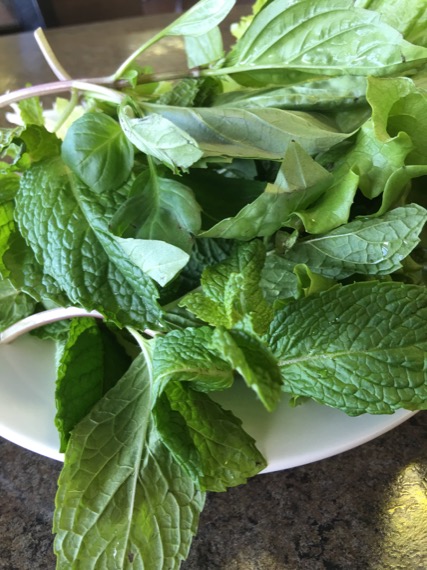 …and lots of fresh herbs get us off to a great start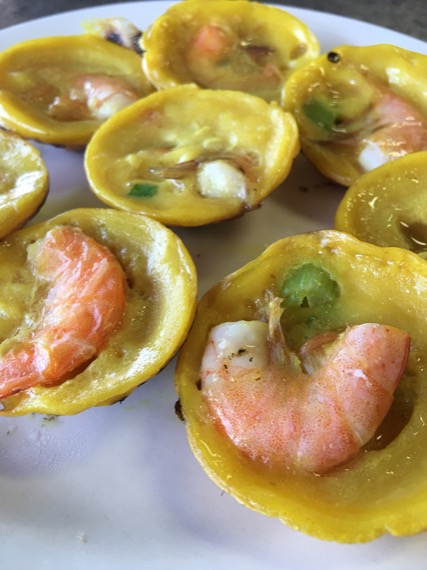 Bánh Khọt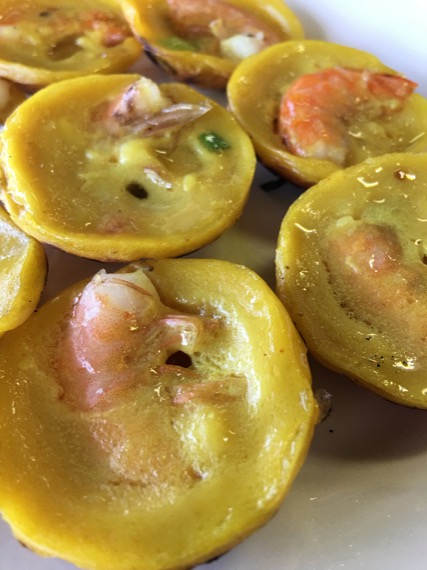 Crispy rice pancakes with shrimp and herbs…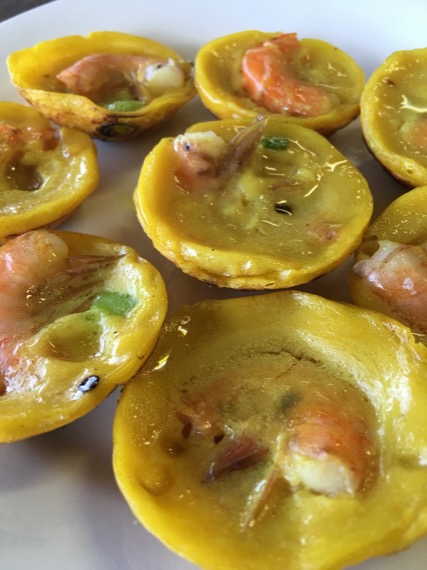 Crispy on the outside, tender in the middle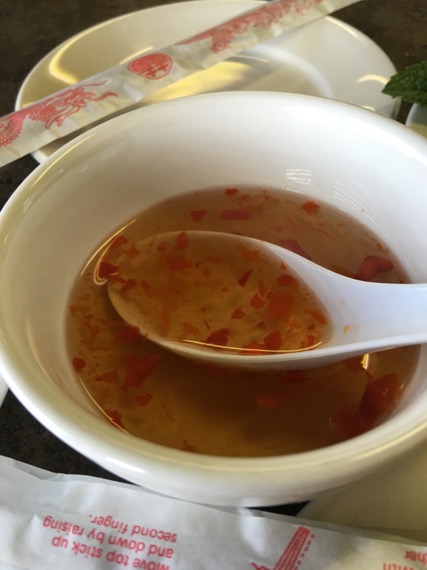 We're ready to nibble.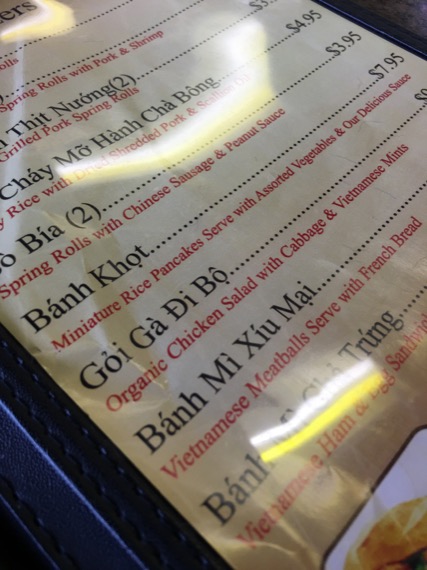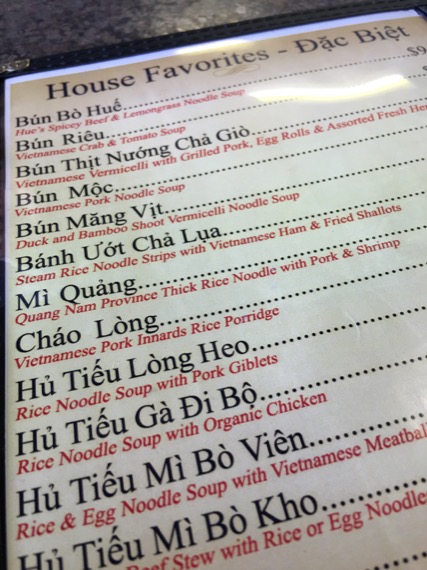 House Favorites — Bun Mang Vit
(Bún Măng Vịt – Duck & Bamboo Shoot Vermicelli
Noodle Soup)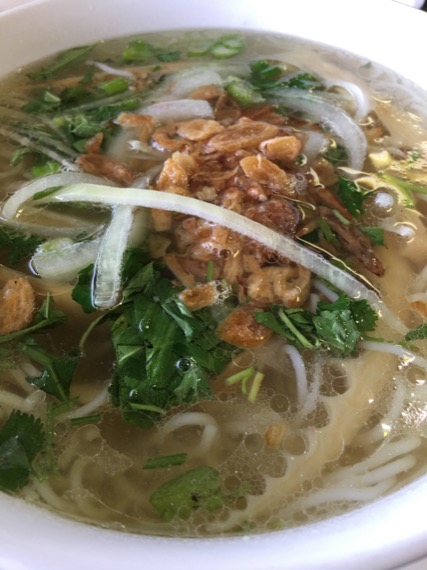 Bún Măng Vịt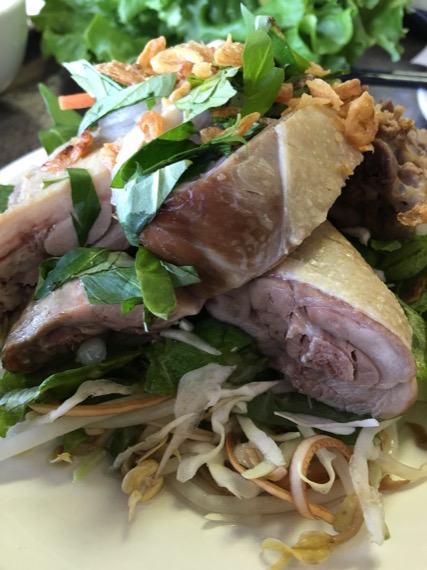 A mound of tender, chopped duck sits on top of even more herbs and vegetables.  Then, that is topped with another dose of chopped herbs and deep fried garlic.  To say everything we ordered was dished up with generosity would be an understatement.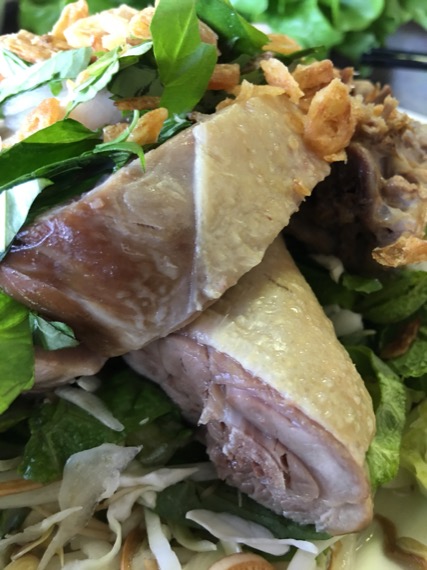 Tender, buttery duck…. delicious… period.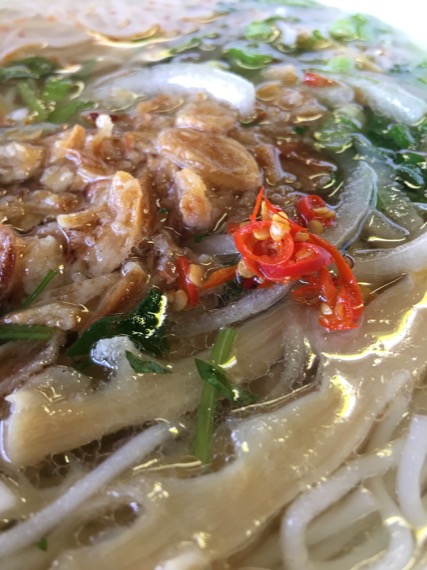 Put it all together…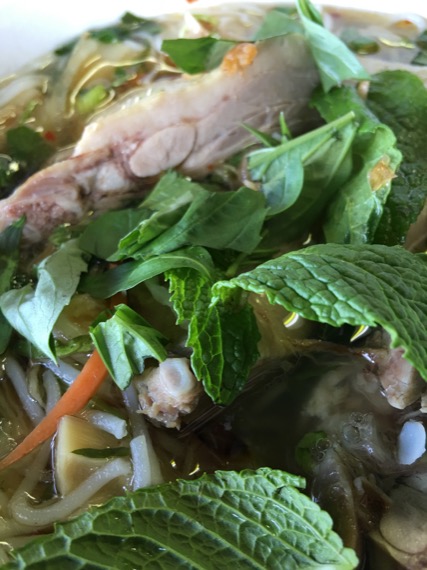 As You Like It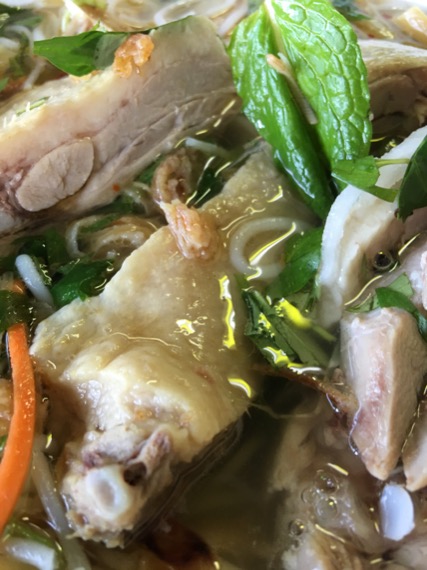 Then, enjoy every bite of it all.  We certainly did.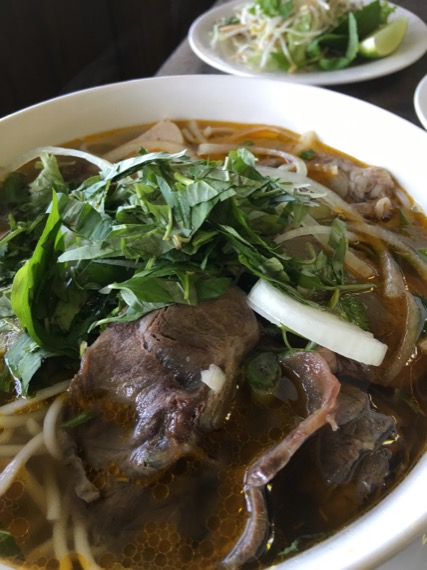 Bún Bò Hue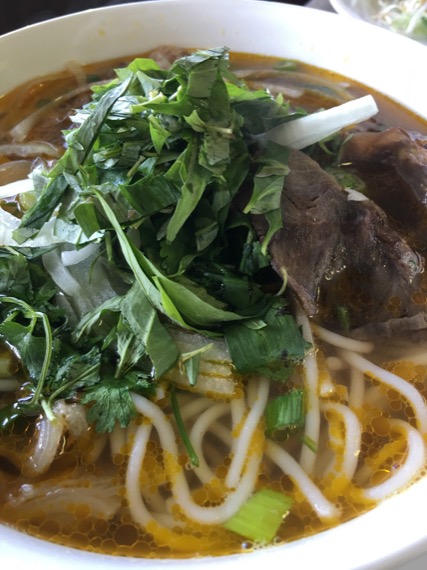 Chopped herbs become one with the broth.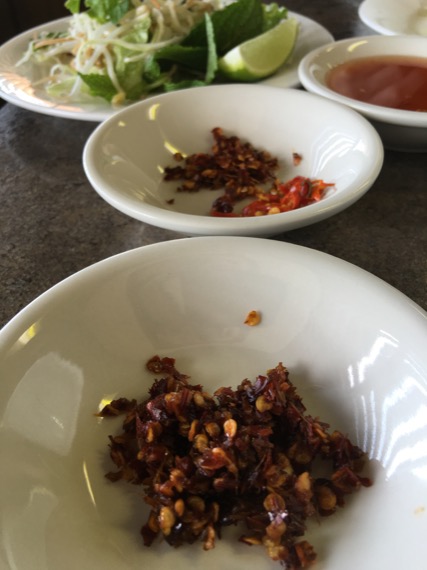 When we mentioned that we loved sate (or satay chili paste, or ớt satế, or ớt sa tế), we were given a generous condiment bowl filled with it.  Then, once again oozing generostiy, they came back with a second bowl.  This time a finely chopped, fresh red chili was added to the bowl.  We couldn't have been more delighted.
Simply put, we can't wait to return.
Dai Nam Vietnamese Restaurant
1210 Rockbridge Road
Suite H
Norcross, GA  30093
770 680 4987