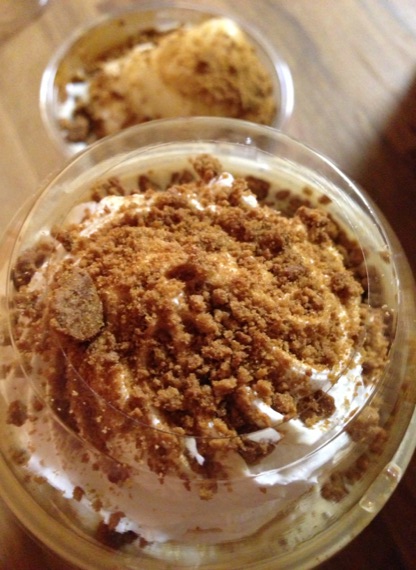 Gingerbread Cookie Shake
For a fast food shake, this was pretty darn good.  The vanilla soft serve ice cream used to make this milkshake added a lovely, creamy vanilla background to accent the gingerbread spices.
If you like gingerbread, this is worth a try.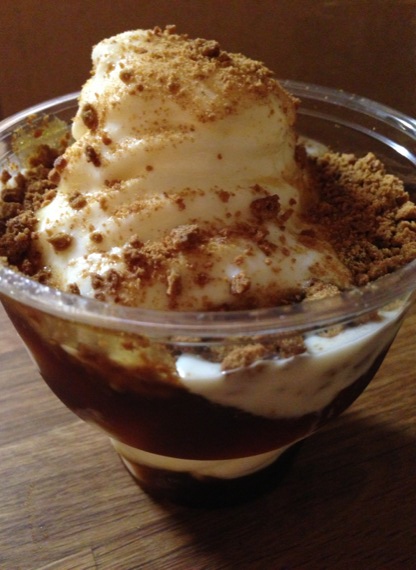 Gingerbread Sundae
Eh, this was "ok".  But, it just didn't quite work.  Straight up, the soft serve vanilla wasn't as enjoyable.  There was an unpleasant icy quality to it.  And, the "caramel" was too syrupy sweet and runny.  Both elements work better hidden in the blended shake.