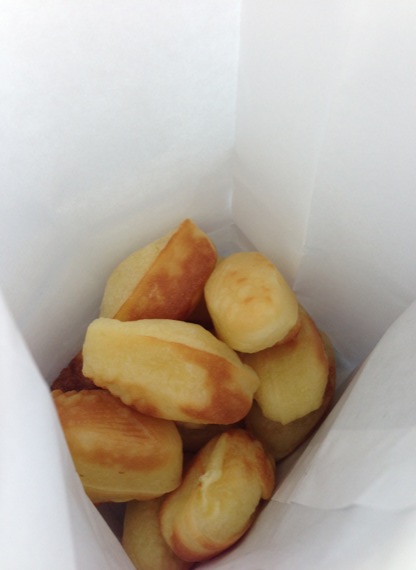 Vanilla Cream Deli Manjoo
For just over 2 dollars, you can have 12 two-bite eggy, cream filled treats.  Be sure to look for the manjoo maker in operation.  That way you can ask for a bag fresh off the presses.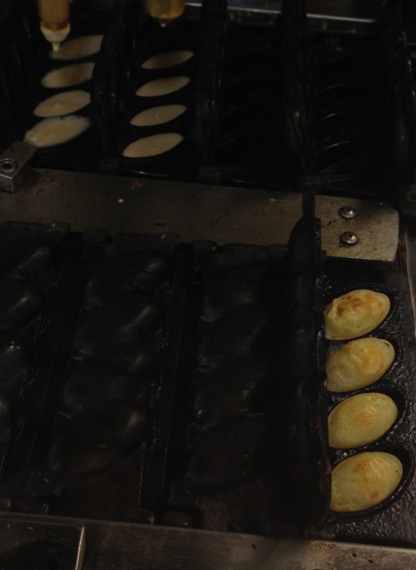 Each manjoo is popped out of their cast iron cocoons with a bamboo skewer.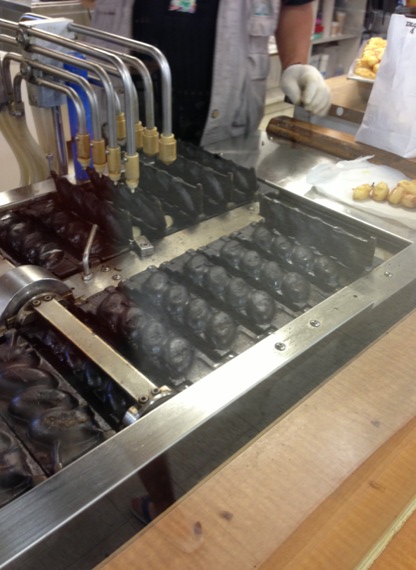 One set of tubes fills the mold with eggy batter.  Then, the second set of tubes adds the vanilla cream.  Is it more fun to watch the machine make the treat?  Or, is it more fun to eat them?
Hmm, one says watch.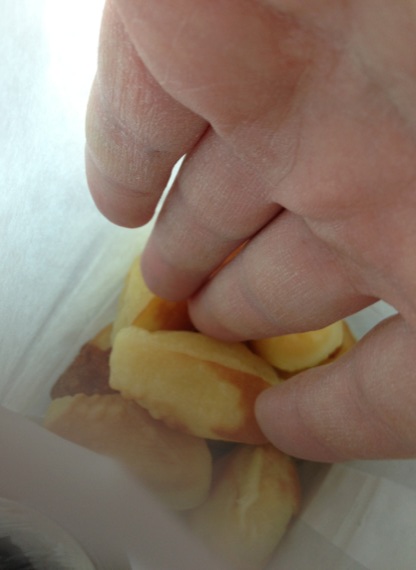 Greedy Fingers Says Eat.