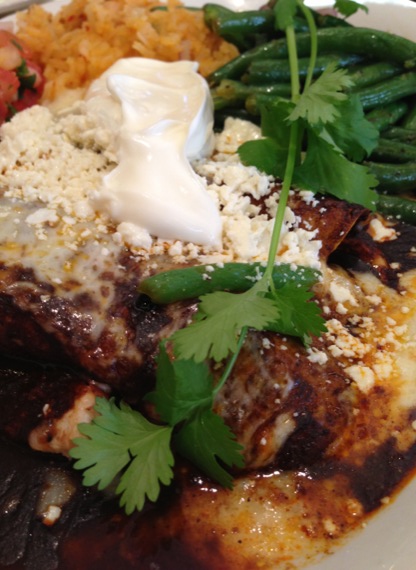 Enchiladas De Mole
Each enchilada was stuffed with grilled chicken breast slices marinated in lime.  Then, they were topped with two types of cheese and mole sauce.  Fresh green beens sautéed with garlic and olive oil, pico de gallo and red rice completed the plate.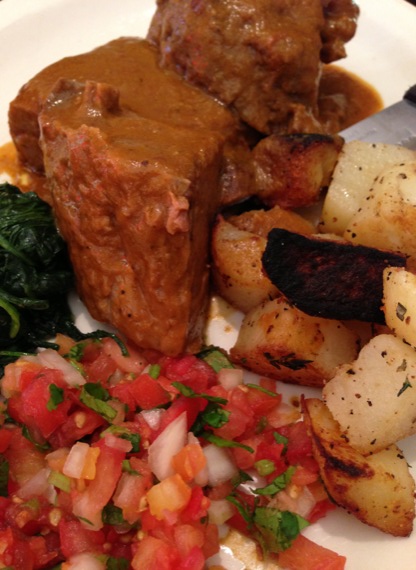 Res Ahumado
Giant chunks of tender brisket are smothered with chipotle-guajillo pepper sauce.  This (seriously) gargantuan platter offers sautéed spinach, pan-fried potatoes and a generous mound of pico de gallo.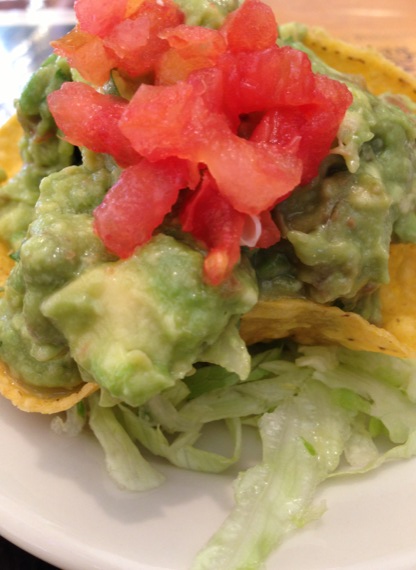 Chunky Guacamole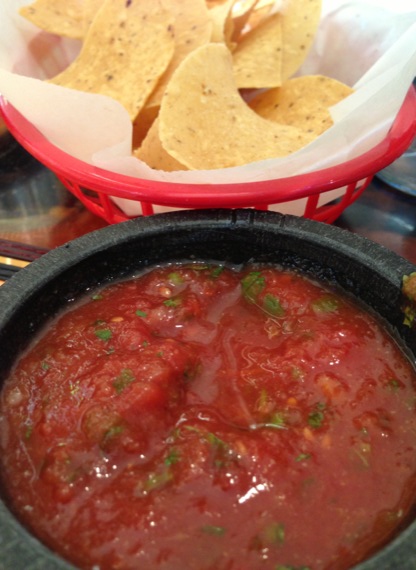 Chips & Salsa
Start to finish, this was a meal we'd be more than happy to eat any day of the week.  But, we'll definitely be skipping the sangria next time.
Taqueria Los Hermanos
4418 Hugh Howell Road
Suite 83
Tucker, GA 30084
678 937 0660