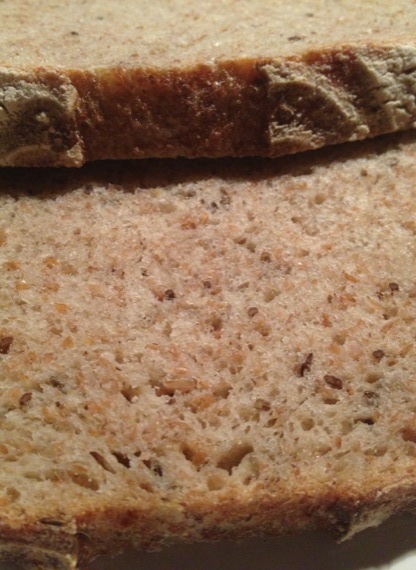 Your Dekalb Farmer's Market Bavarian Rye
We're still not in love with the bakery section at YDFM.  But, they've added a few new (and a few other new-ish) baked goods that we do enjoy.  This Bavarian rye is one of them.  This loaf was a bit too moist.  We're guessing it could have used another few minutes in the oven.  We'll be trying it again, though.  That's for sure.  We were so preoccupied looking for one of the last loaves of Bavarian rye, we completely forgot to pick up one of the new loaves that we sampled.  Oh well, there's always next time.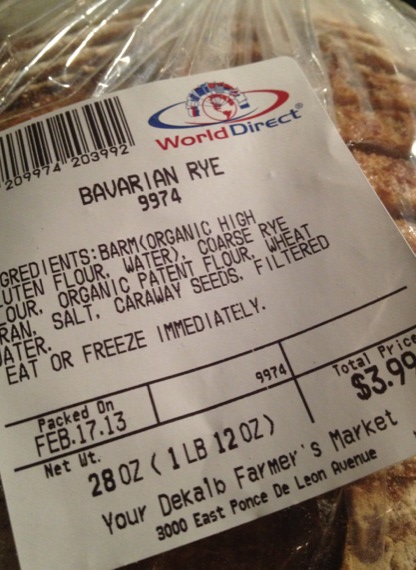 Coarse grains of rye and caraway add a bit of texture and bite.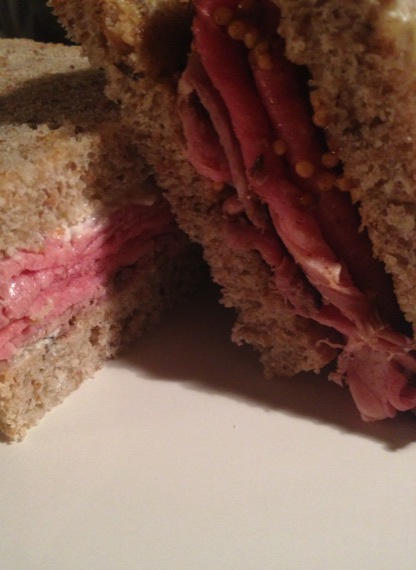 And, it's really quite nice with their rare roast beef.
Your Dekalb Farmer's Market
3000 East Ponce De Leon Avenue
Decatur, GA 30030
404 377 6400