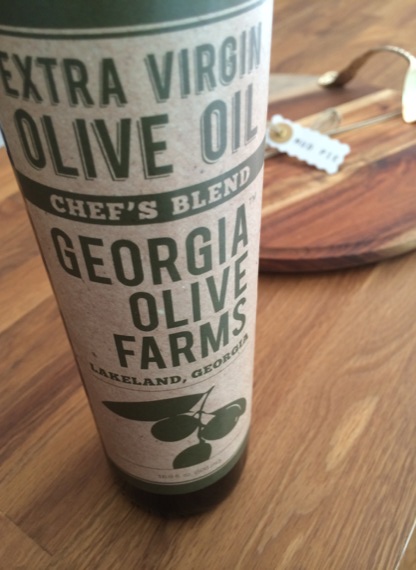 Georgia Olive Farms Extra Virgin Olive Oil
(Chef's Blend)
It's quite mild, pleasantly smooth, and a tiny touch buttery.  If you're looking for a light, bright, and mildly flavored olive oil, this will fit the bill.  It'll add a light and lovely background note.  There will never be any fear that this olive oil will take over a dish.
At Buford Highway Farmers Market, it's $28.99 for one 500 ml bottle.
Buford Highway Farmers Market
5600 Buford Highway NE
Doraville, GA  30340
770 455 0770
Georgia Olive Farms
Lakeland, GA
229 482 3505