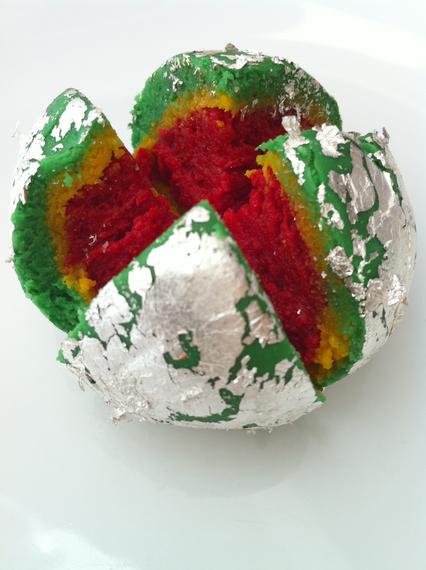 Raj Kamal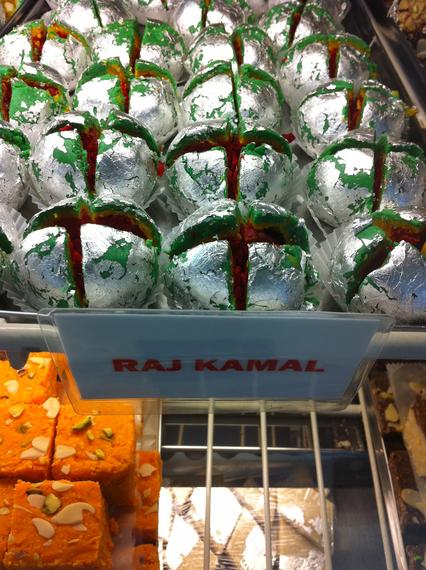 Raj Kamal
These brightly colored balls gilded with silver have a soft doughy texture… not unlike play doh.  But, it's a tasty play doh.  There seems to be a note of saffron, ghee and some other floral note.  It's the subtle use of this floral note that keeps these sweets delicate, yet, hinting at the exotic.  Through a little research and the lotus flower shape, one obvious possibility might be lotus flower floral essence.  We didn't expect to enjoy these as much as we did.  We'll definitely choose these again.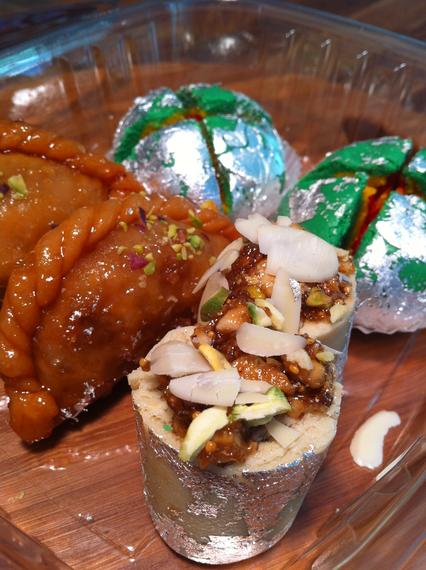 Chandrakala, Raj Kamal, and Anjeer Katori
The chandrakala still tops our list of favorites.  It's easy to love a crisp, nut-stuffed pastry that's drenched in syrup.  The dried fruit and nut stuffed anjeer katori is heartier than most granola bars… not a favorite.  But, we still enjoy them.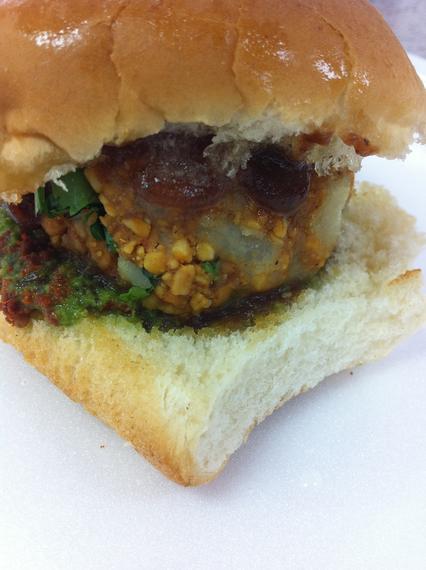 And, another Dabeli… so good.  These sweet, nutty, spicy potato balls doused with tamarind and cilantro chutneys are genius.  Love them.
Gokul Sweets
763 Dekalb Industrial Way
Decatur, GA 30033
404 299 2062