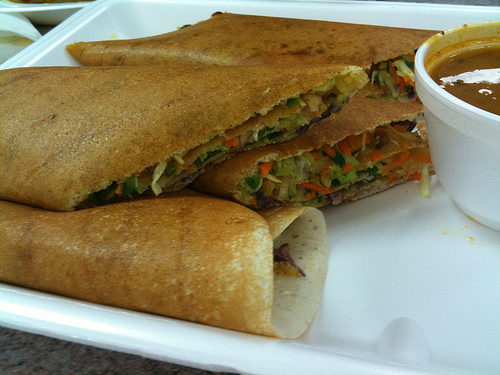 Spring Dosa
The spring dosa rolled with cabbage, carrots, pureed potato and other vegetables was the standout highlight of the meal.  The vegetables were cooked thoroughly, but, maintained a bit of much-needed crunch to compliment the puree of spiced potatoes.  This dish perfectly illustrates how easy it would be to be a vegetarian in the wonderful world of Indian food.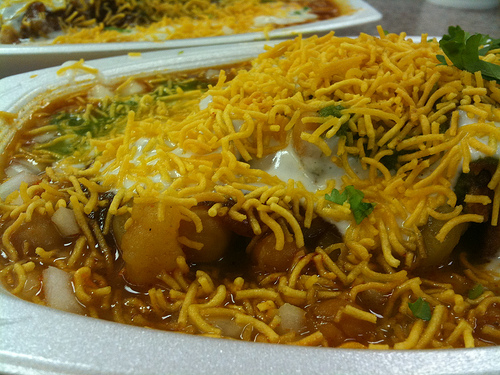 Samosa Chaat
The flavors are a bit different than others we've tried.  A sweet sauce dominates, but, dashes of spice add some needed heat.  The samosa is filled almost exclusively with a mild puree of potatoes.  This might not be my favorite version of samosa chaat.  But, it is very satisfying and hearty.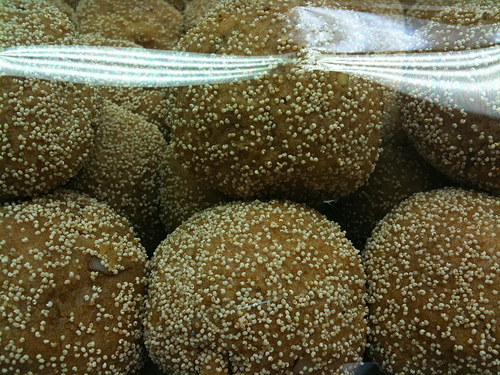 Laddu (or Ladoo) with whole wheat, butter and white poppy seeds
We fell in love with these rich toasty balls of toasted whole wheat flour, butter, and white poppy seeds years ago.  The full toasted, nutty flavor of the whole wheat flour really shines in this simple little treat.  But, don't be fooled, one of these intensely rich little balls will fill you up in a hurry.  These are great paired with a cup of steaming hot masala tea in winter.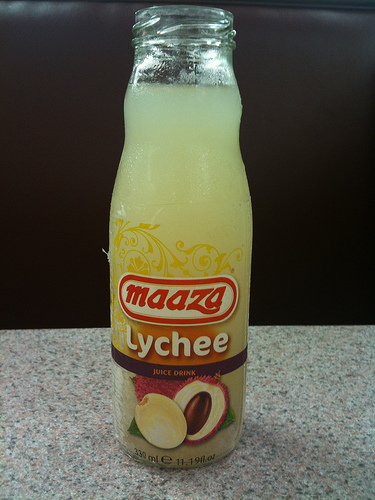 Super sweet lychee juice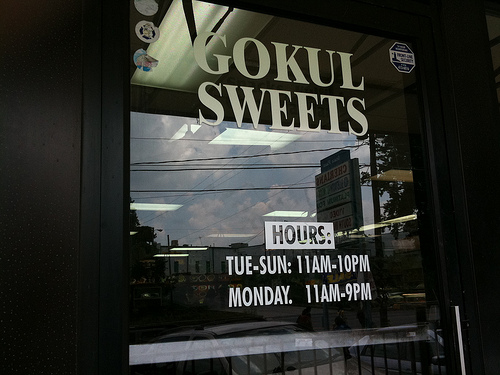 Gokul Sweets
763 Dekalb Industrial Way
Decatur, GA 30033
404 299 2062