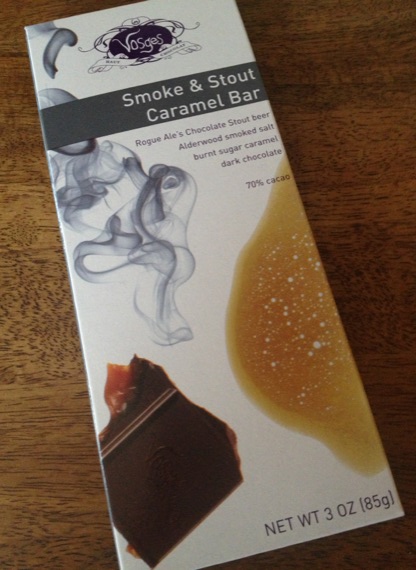 We both love caramel… especially when the sweetness of it is toned down.
Here, deep dark caramel has complex, malty notes from the chocolate stout.  It works beautifully with the bitterness of the smoke.  And, there's this perfectly tiny touch of salt.  That hint of salt works to highlight the richness of the creamy caramel and the deliciously dark bittersweet chocolate.
In a word… divine.  Another lovely bar of chocolate from Vosges, we're not at all surprised.
Alon's Bakery
4505 Ashford Dunwoody Road NE
Atlanta, GA 30345
678 397 1781