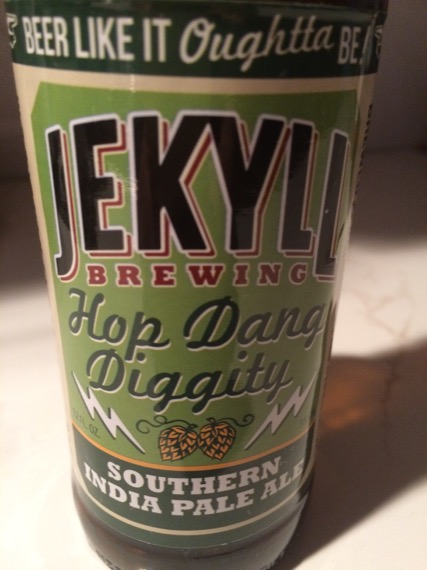 Hop Dang Diggity
Southern India Pale Ale
(Jekyll Brewing, Georgia)
This one delivers a crisp rush to your senses right up front.  Then, it comes alive with complex flavors that bombard your taste buds with a pleasantly mighty vengeance.  Bitter hops dominate while rich malty goodness rounds out the edges and adds a touch of sweetness in the best way.  Bright, clean pine adds a lovely earthy tingle that lingers in your memory.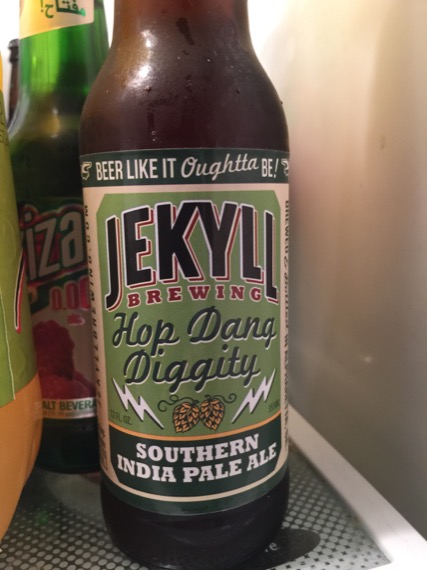 Hop Dang Diggity IPA
Jekyll Brewing
We won't forget about this one.
Happy National Beer Day!