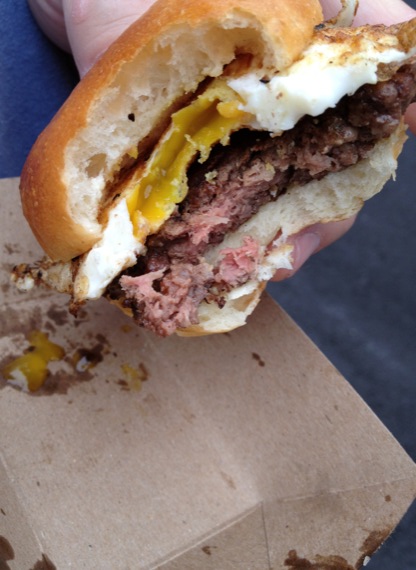 Farm Burger With Fried Egg
So good…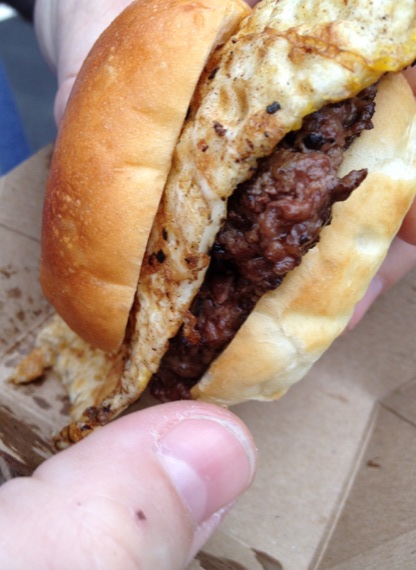 At first glance, you might think this burger was overcooked.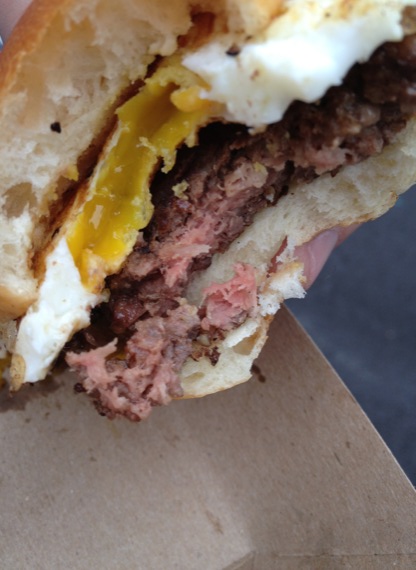 It only took one bite to erase that fear.  This burger was full of rich beef flavor.  It was tender, juicy and close to a perfect medium.  (That's no small task for a smaller, but generous slider-sized burger.)  The fried egg had a gorgeous bright orange, custardy center.  And, the bun was pure heaven.
We'll be more than happy to devour another on any future Saturday.