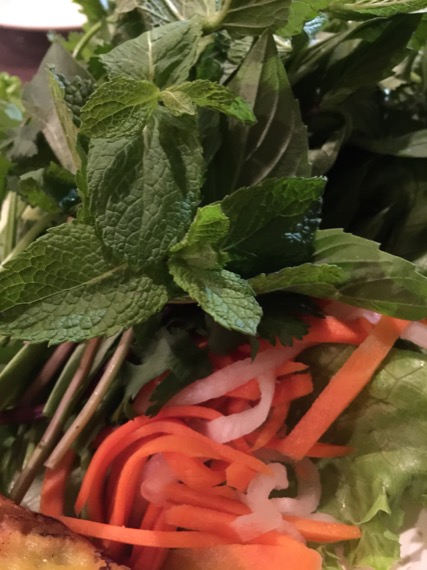 Bánh Xèo With Herbs, Lettuce, & Pickled Vegetables
Street food with a moutain of herbs?  We're in.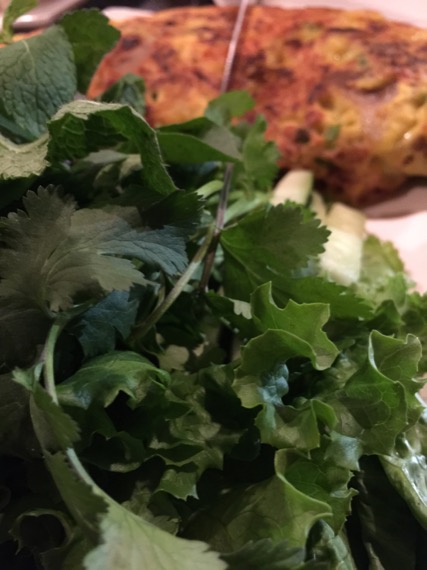 Bánh Xèo
Cilantro, basil, mint, tender lettuce leaves, shredded carrots, cucumber slices, and pickled daikon shreds wait to be wrapped up in tasty bundles.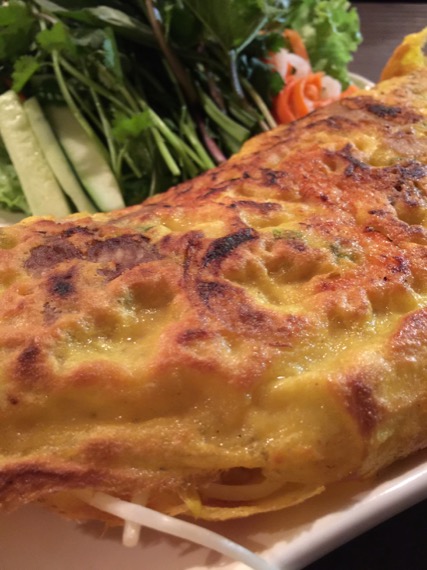 Bánh Xèo
(Vietnamese Crepe With Shrimp & Pork)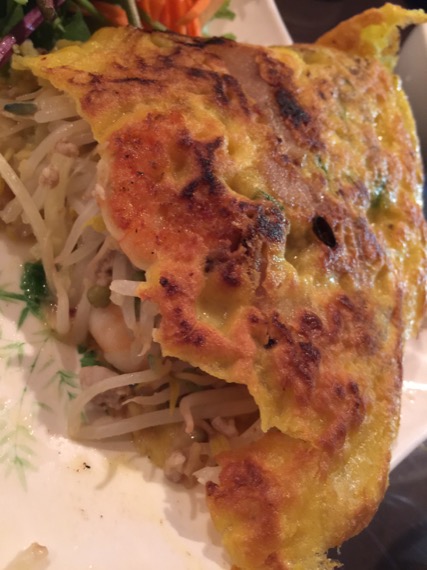 It's stuffed with bean sprouts, shrimp, and little bits of pork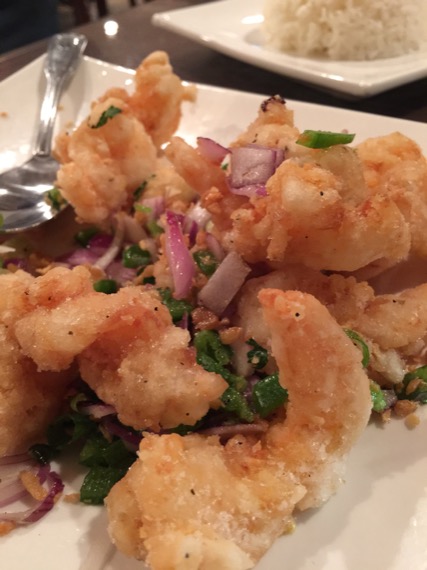 Salt & Pepper Shrimp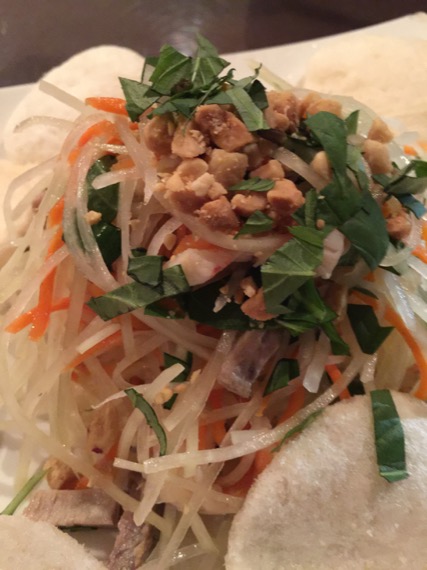 Papaya Salad With Shrimp Crackers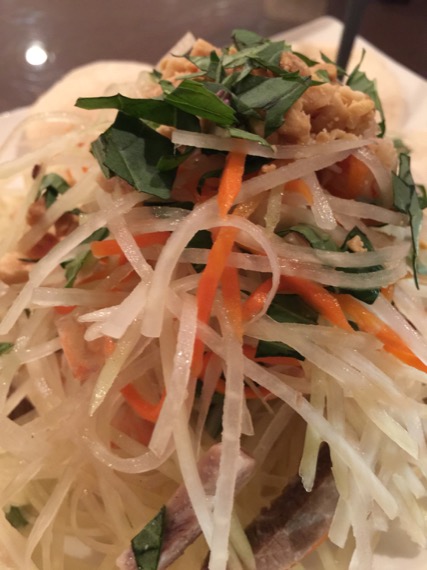 It's salad perfection… again.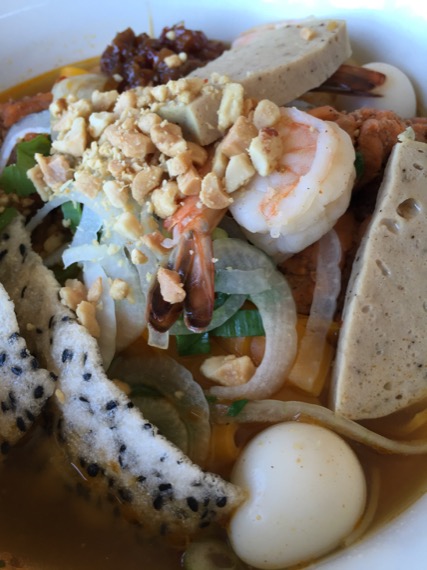 Mì Quảng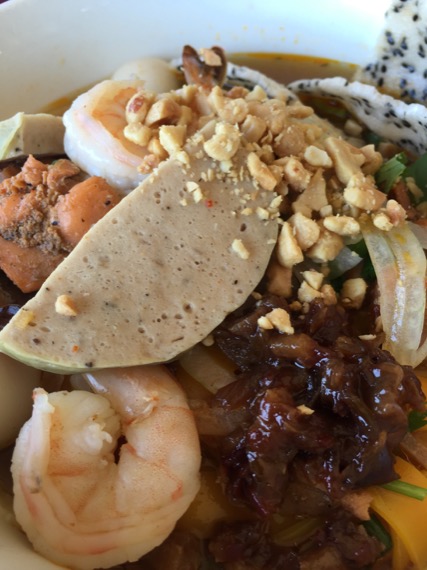 This was another beautifully composed and hearty bowl of mi quang on yet another visit to the Buford Highway location.
We loved it all… again.
Nam Phuong
4051 Buford Highway NE
Atlanta, GA  30345
404 633 0776