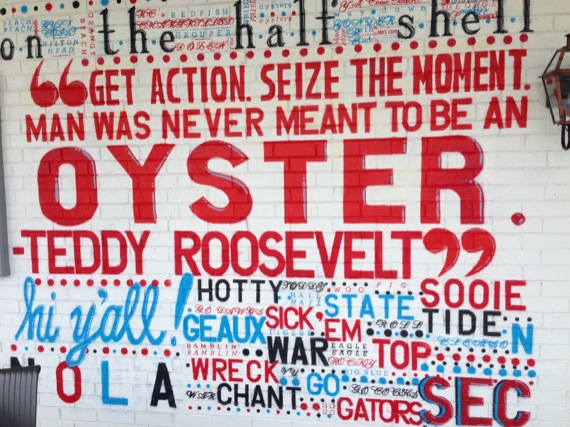 "… Man was never meant to BECOME an oyster."
This is so true.  We just want to eat them.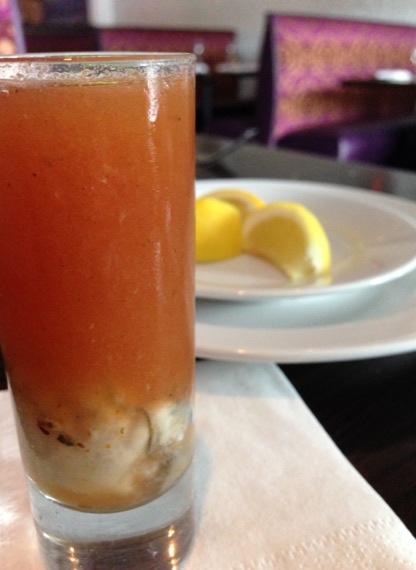 Fact of Life #1001 = Oyster shots are rarely appetizing.
This one was particularly unappealing and hard to swallow.  The scent of bay seasoning was quite strong. And, that's one big swallow of bay-scented Bloody Mary mix and vodka.  We were rewarded for our efforts by the sweet and delicious oyster at the bottom.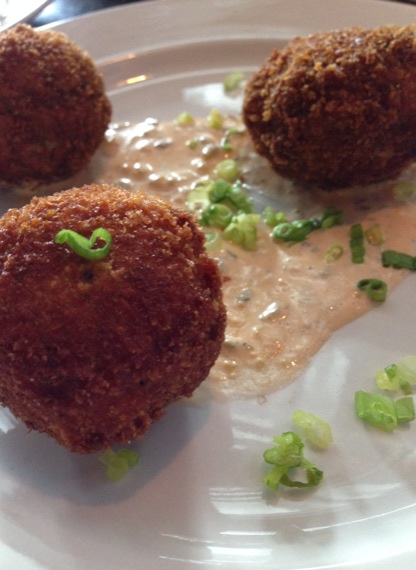 Boudin Balls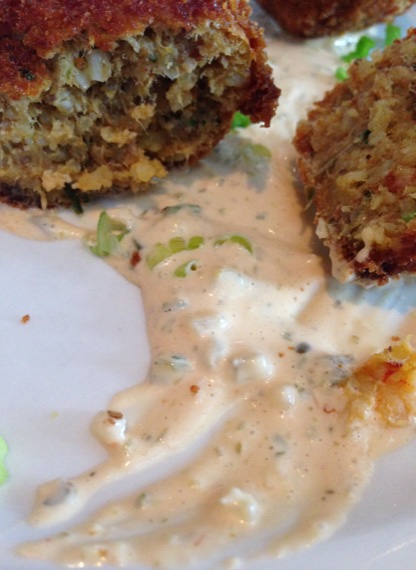 So very good, the tomato-y tarragon tartar sauce that reminded us of thousand island dressing was completely unnecessary.  We would have preferred a caper-y remoulade.  Would that stop us from ordering these again?  No way, they're still one great thing to put in your mouth.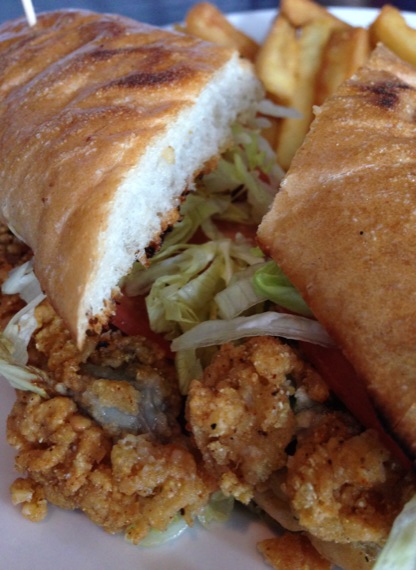 Oyster Po'boy
Delicately fried oysters on toasty bread, what's not to love?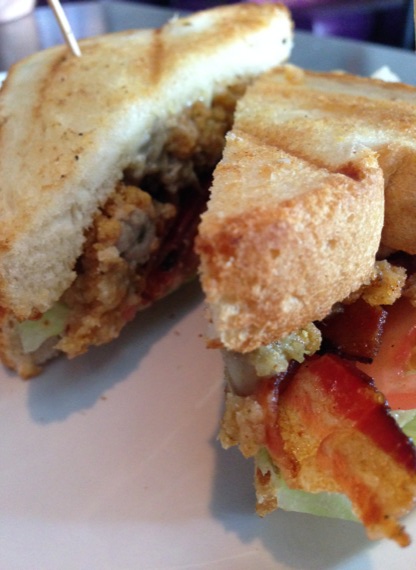 Oyster Loaf
We're not sure why this is called an "Oyster Loaf".  We think of an oyster loaf as a po'boy type sub sandwich on a flaky, yet chewy New Orleans style roll(loaf).  And, the menu goes on to describe it as an "oyster BLT".  So, we think it's safe to say that this is an oyster BLT on white toast.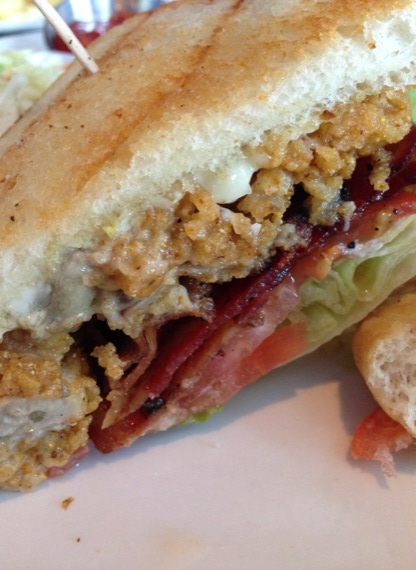 Whatever you want to call it, fried oysters and crispy bacon are a heavenly combination.  This was one delicious sandwich.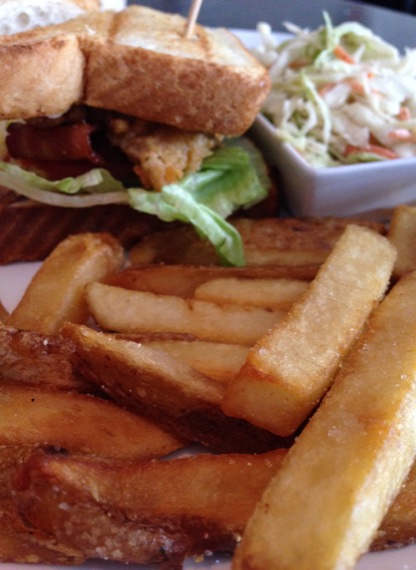 Both the po'boy and the oyster loaf (oyster BLT) came with a generous mountain of super fat, super crispy fries.  We gobbled up each and every last one of them.  They were just that fabulous.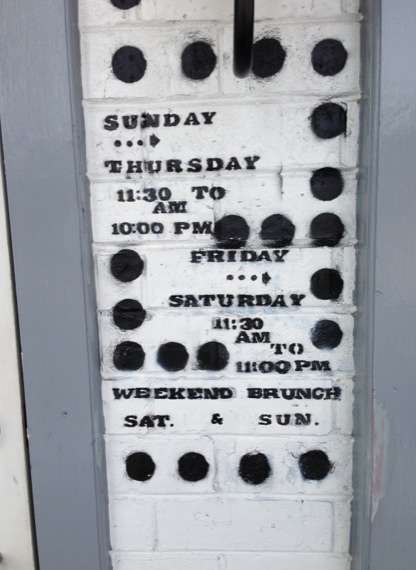 Hours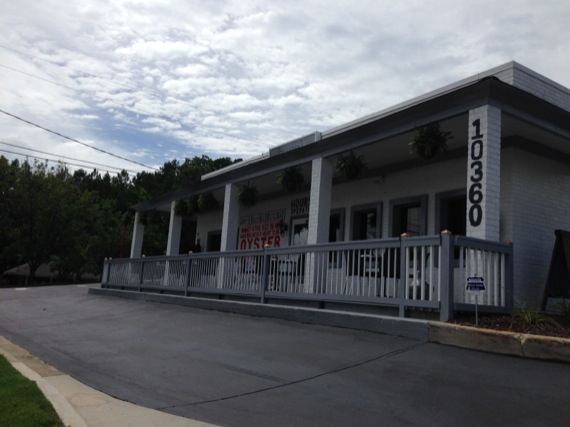 Hugo's Oyster Bar
10360 Alpharetta Street
Roswell, GA 30075
770 993 5922