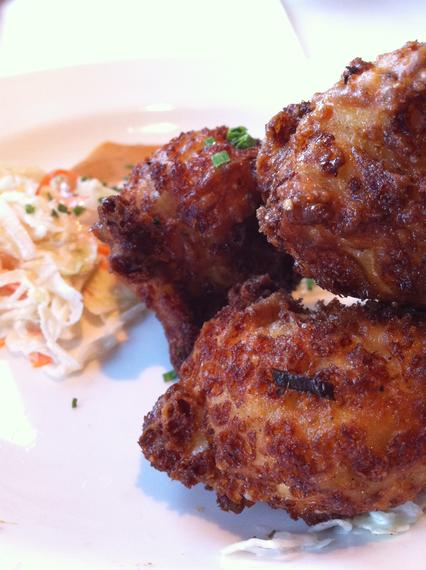 Gouda Fritters
…Or, deep-fried gouda balls
The outside is crispy and crunchy.  The inside is filled with warm and gooey gouda begging to be devoured.  They're easy to love.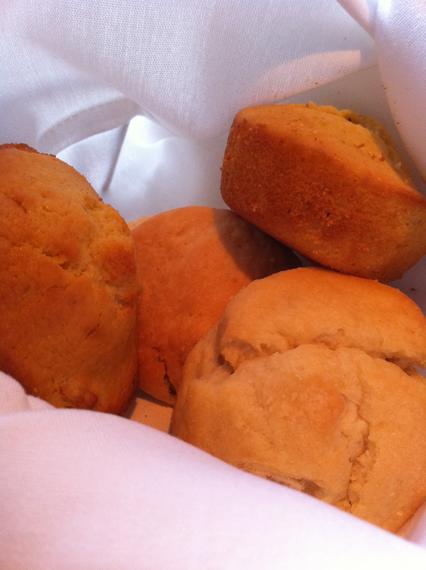 The Bread Basket
Warm barely sweet corn muffins & tender baby biscuits… Both were tasty.  But, when the second half of my corn muffin lingered briefly on my plate, it was snatched at light speed.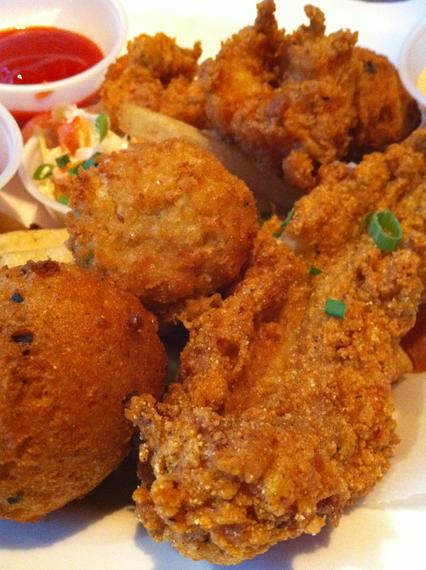 Friday Night Fish Fry
I wish could say this was a perfect dish.  But, I can't.  The catfish and shrimp were just about perfect.  Both had perfectly crunchy cornmeal coatings with tender properly cooked interiors.  Unfortunately, the crab ball was quite greasy (bordering on soggy from oil).  And, the hush puppy was incredibly bland.
We've had many (many) great meals at South City Kitchen's midtown location in the past.  This was our first meal at the Vinings location.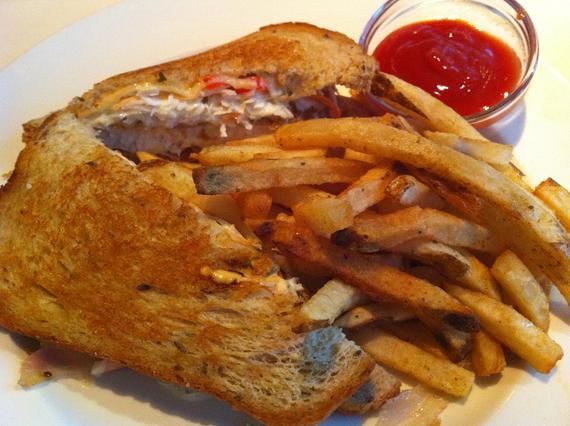 Fried Catfish Reuben
This sandwich was fine.  But, the coleslaw was incredibly wet and drippy.  Meanwhile, the fries were room temperature and getting soggier by the second from the coleslaw's drippings.
Hopefully, our next visit will be better.
South City Kitchen
1675 Cumberland Parkway
Smyrna, GA 30080
770 435 0700