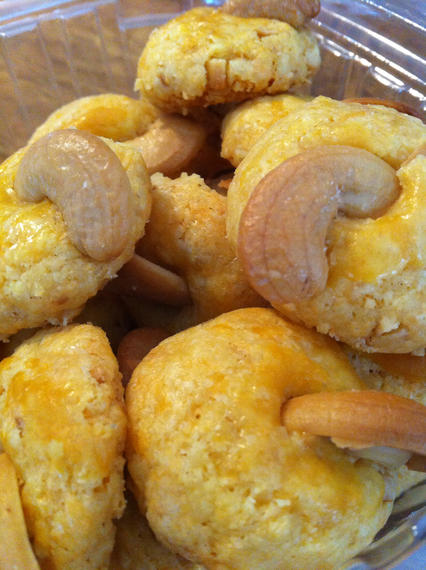 Keju Kacang Mede
At first glance, these might look like cookies.  But, they're actually a light and crispy savory cracker.  Buttery, cheesy and a nice bit of roasted nut crunch from the cashews, we enjoyed these puffy crackers that melt away under your bite.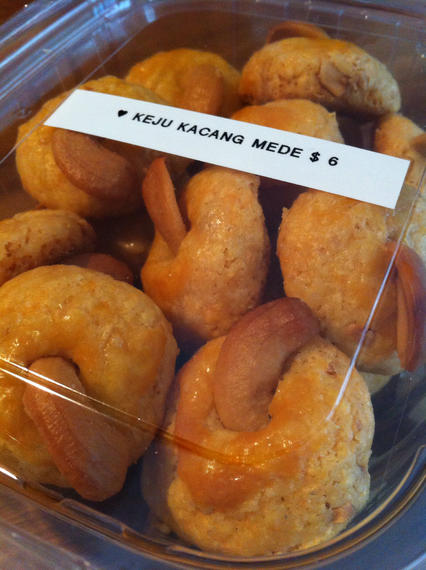 Keju Kacang Mede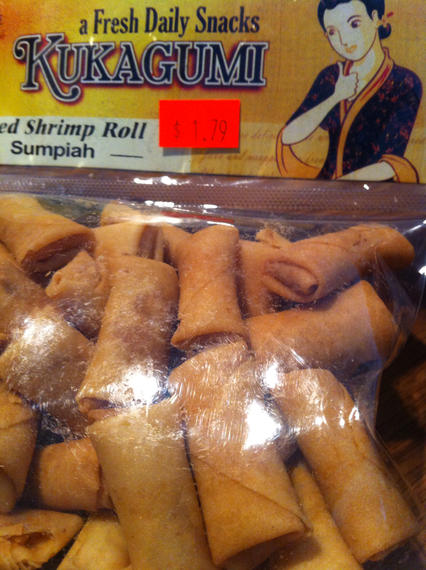 Sumpiah
These mini fried shrimp rolls are filled with bits of dried shrimp and a touch of spice.  There's a very interesting touch of sweetness that make these crispy bites unique.  So crispy and crunchy, if you like prawn crackers, you just might like these.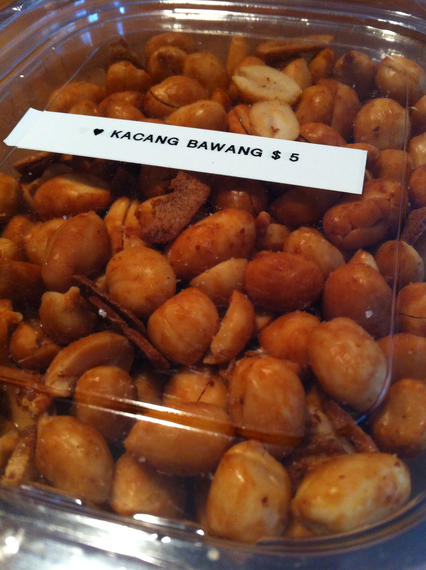 Kacang Bawang
These dark roasted nuts mingle with thin slices of fried garlic and a light dusting of salt and spice.
Very Tasty.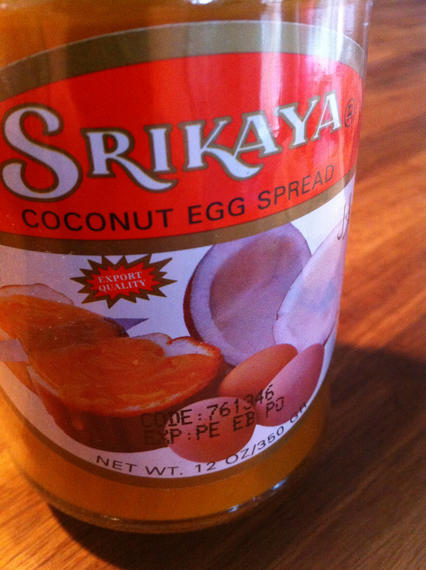 Coconut Egg Spread
For a quick weekday breakfast, whip up some toast slices, butter them lightly and add a schmear of this Nutella alternative.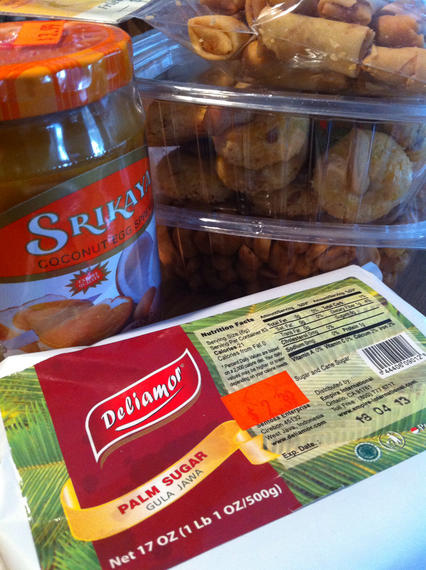 Not only did we find some tasty nibbles, we were able to pick up an assortment of cooking and baking essentials.
We're eager to return and sample more of Java's Indonesian snacks.  There's quite a generous assortment of handmade snacks for such a little shop.  Be sure to check out the folding tables hanging out just behind the register for a variety of recently made nibbles.
The charming gentleman behind the counter proudly told us his wife does the cooking next door.  So, we'll be back for more snacks and a visit to Tempo Doeloe in the very near future.
Notes for Next Time:  Tempo Doeloe
Java Indonesian Food Mart
5090 Buford Highway
Suite 111
Doraville, GA 30340
770 216 8616