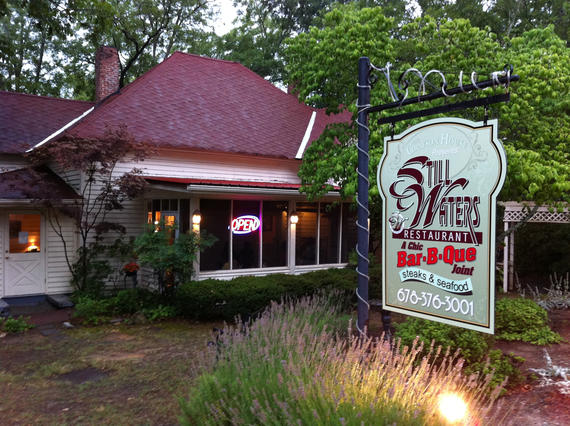 Enter Through The Front Porch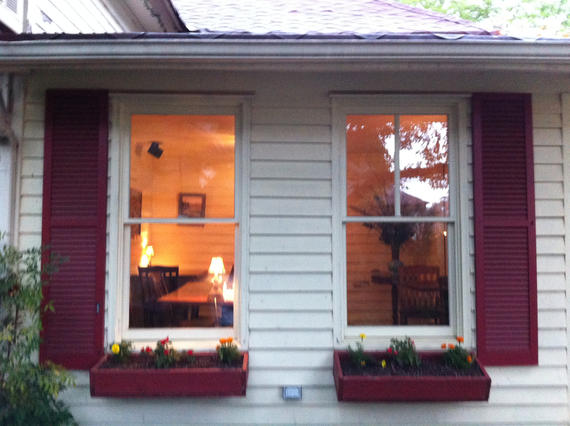 A Peek In The Window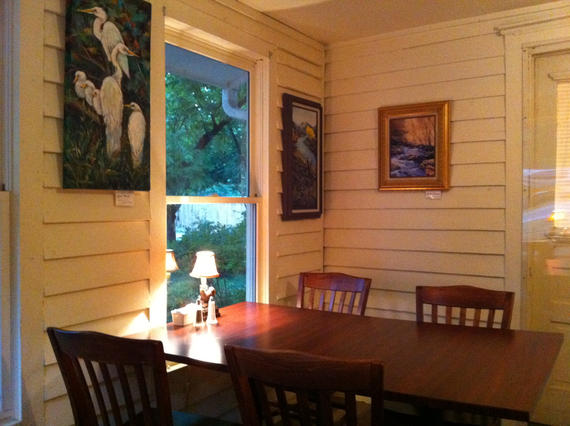 The Front Room With A View Of One Giant Oak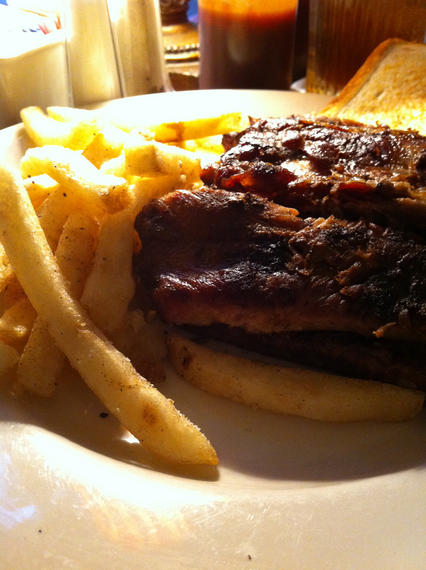 Ribs & Fries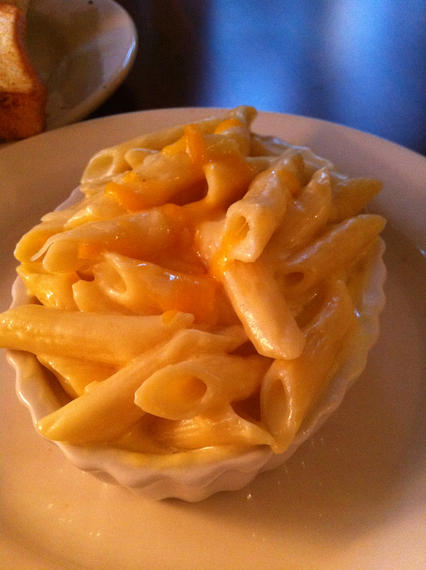 With A Huge Side of Mac & Cheese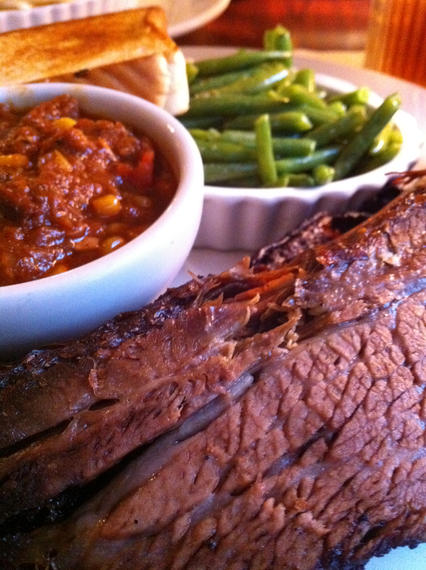 Beef Rib, Brunswick Stew & Garlic-y Green Beans
We arrived as the live music was setting up for the evening in the screened porch of this charming little house in Grayson.  Lavender and herbs fill the front yard, sounds of warm-up music spill out the door, and friendly faces greet you at the door.  Charm, it oozes here.  You're guided to a wooden table in one of the little rooms.  Or, maybe you'd prefer a table on that screened porch?  This place truly is pretty as a picture.
But, then reality rears its ugly head.
We glance at the time and realize the drive was over 30 minutes to the east of 285.  And, that's the second nail in the coffin that will prevent a return visit any time soon.  The first?  Sadly, that's the food.  Still Waters offers home-style cookin', but, not in a good way.  Both beef and pork ribs were well past their prime.  They were quite dry and chewy in that way that overcooked meat tends to be.  The sides were all tasty and perfectly "fine".  The garlic-y green beans were by far the best dish of the night.  That's not a sentence you hear every day, right?  Even so, nothing was a standout or particularly memorable.
Did you ever see the Dance 10, Looks 3 number in "A Chorus Line" on broadway?  This is a… Looks 10, Food 3.
We'd love to give them a second chance.  But, time and money are both precious things.
Still Waters
516 Grayson Parkway
Grayson, GA 30017
678 376 3001