The Complete Works of William Shakespeare (abridged), Much Ado About Nothing, Twelfth Night, King John and A Midsummer Night's Dream…  Is this Shakespeare Tavern's season lineup?  No, this is the lineup for the month of September!
I've seen all of these productions with King John being the exception at a number of different venues.  And, the intimate atmosphere and charm of the Shakespeare Tavern make it a standout in local theater.  The talented and charismatic actors draw you into the production with their familiarity of the works and the proximity to the audience.  The lighthearted performances are a breath of fresh air.  And, in my opinion, honor the true nature of these works. 
But, then we'll have Antony & Cleopatra and the Henry Series for a bit of drama in the fall.   None of these should be missed!!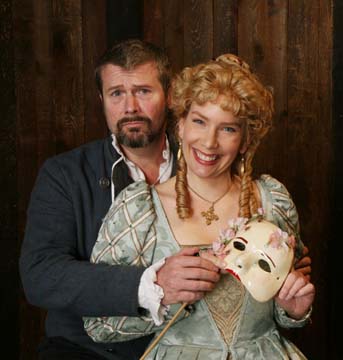 The New American Shakespeare Tavern
499 Peachtree St NE
Atlanta GA 30308
404 874 5299