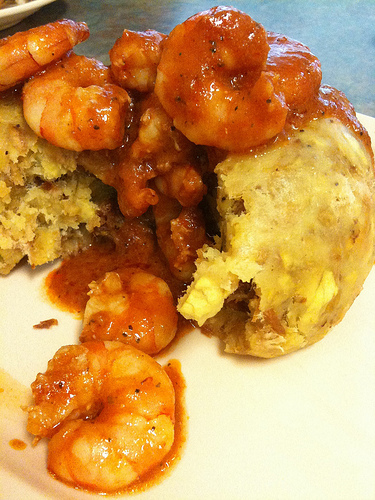 What's better than mofongo?  Mofonjo with shrimp smothered in spicy red sauce.  We first visited the Dominican Restaurant & Bakery last year.  Check out those pictures here.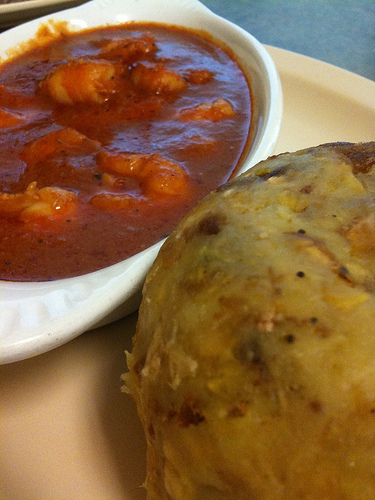 Mofongo is made of deep-fried plantains that have been smashed and fried again.  Then, they are coarsely mashed into a dome-shaped form.  Bits of deep fried pork are the genius stuffing.  The shrimp (one variation) are served on the side.  They leave it to you to break into the giant dome of mofongo.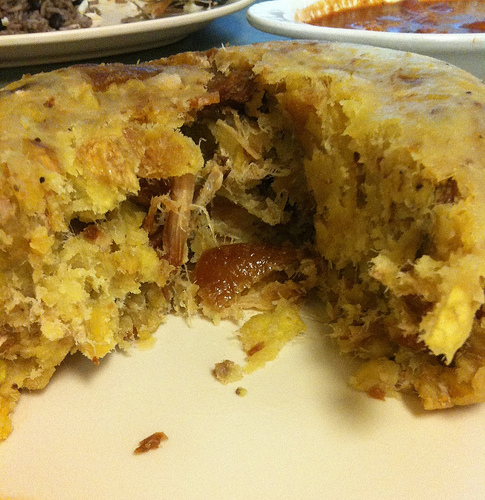 When you do, this is your reward.  Still-crispy shreds of deep fried pork and pork skin.  This is unbelievably good.  I wish I could eat this every day.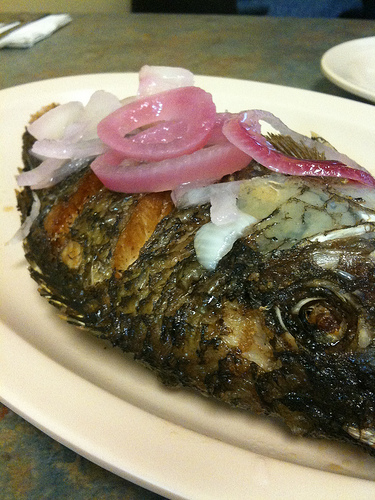 This crispy golden-edged deep fried fish (tilapia?) was delicious, too.  Topped with pickled onions, this was perfect with a side of black beans & rice.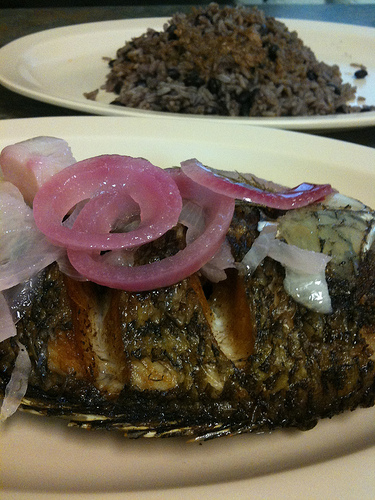 All of this amazing food came to less than $25 with drinks.
(We still haven't found the baked goods… but, we'll be back soon to look again.)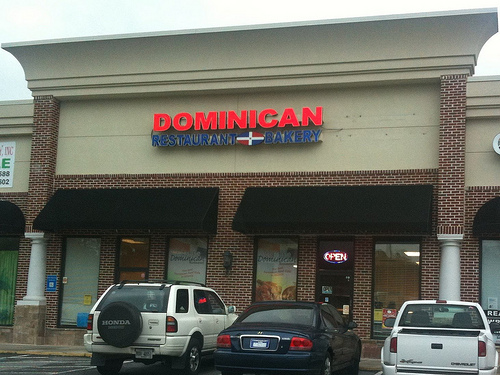 Versase Dominican Restaurant & Bakery
510 Pleasant Hill Road
Lilburn, GA 30047
770 931 8412