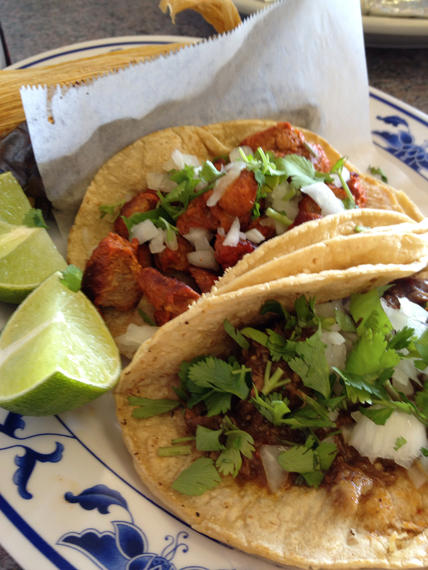 Rosita's Combo #1
(Plus, we added one taco for $1.50-ish… less than $2 definitely)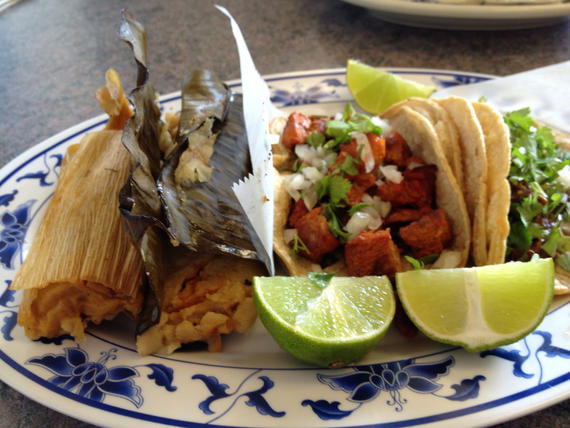 One Mexican Tamale, One El Salvadoran Tamale, One Taco al Pastor, & One Barbacoa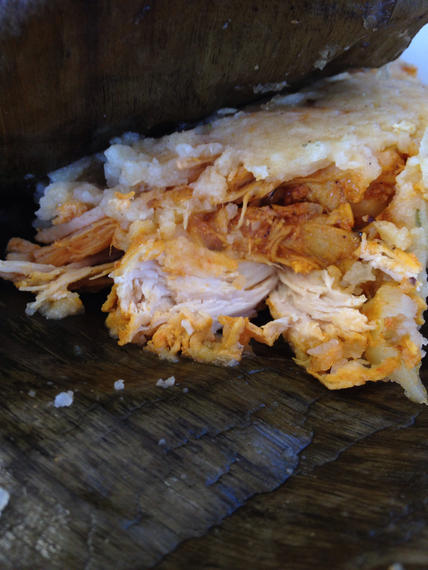 The El Salvadoran tamale wrapped in fragrant banana leaves was stuffed with tender chicken, red pepper, potato and olives.  The spicing might be mild, but, the flavors are rich and complex.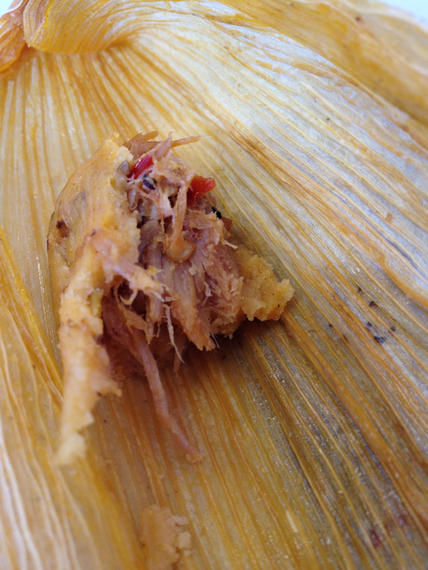 Fragrant cornmeal makes the perfect foil for this generously stuffed tamale.  Filled with pork and rich with Mexican spice and a perfect dose of fiery heat, this easily falls into the top 5 tamales we've ever had the good fortune to eat.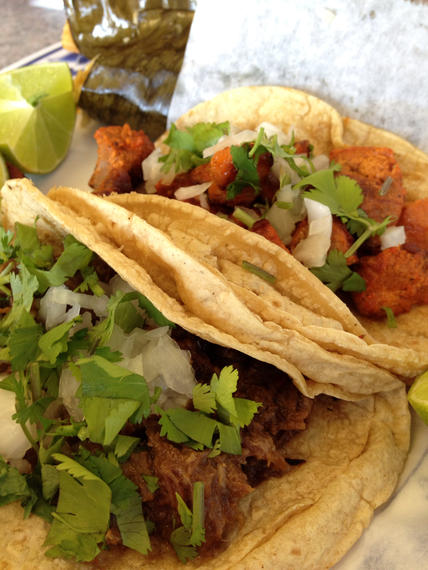 Both tacos were literally overflowing with tender meat.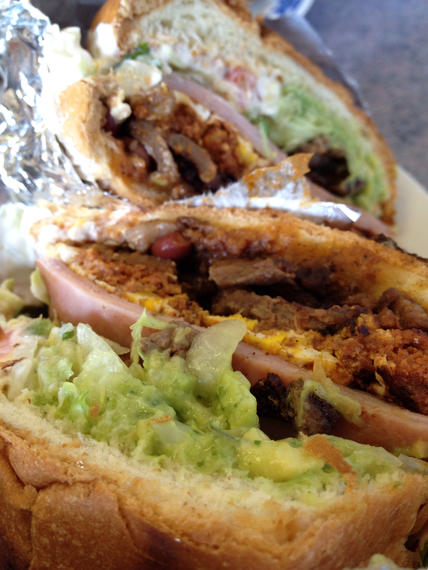 Torta Cubana
This torta on griddled bread was generously stuffed with pork, beef, black beans, fried egg, ham, avocado, lettuce and tomatoes.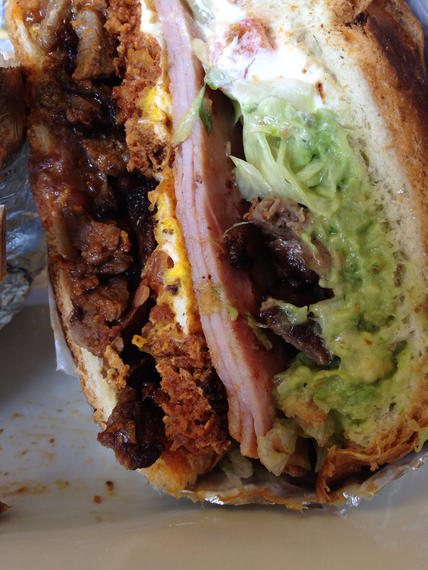 So Good… Too good for our good.
With one outdoor table, two indoor tables and a small bar with two chairs, seating is limited at this delightful little hole in the wall restaurant.  But, it is more than worth the drive.  The food is divine.  And, the juice and soda options are countless.  The cooler is filled with guava, tamarind, passionfruit juice, mango, tropical juice blends, American Sodas, Mexican sodas and more.
And, there's a handful of rows of assorted groceries, too.
Rosita Taqueria y Pupusas
Suite 110
4121 Stone Mountain Highway
Lilburn, GA 30047
770 979 2900 0r 678 344 7080