Stocking the Pantry: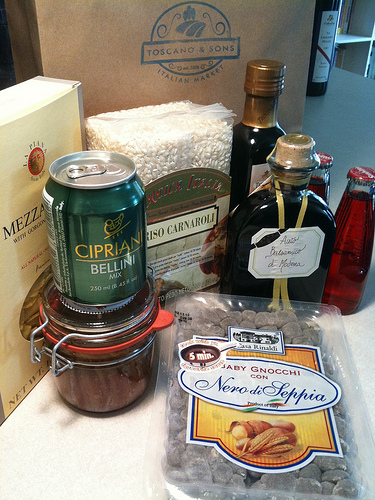 Toscano & Sons has a wide assortment of goods.  Parmigiano Reggiano butter, a great selection of Italian deli meats & cheeses, coffees, Italian vegetable seeds for planting, chilled Italian sodas for sale individually, chinotto & san bitter by the pack,  and too many pantry items to name… I love this charming little shop.  And, it's a good excuse to eat panini.
Panini #1: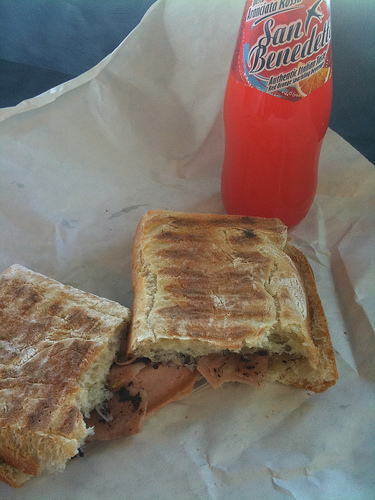 The Viola
A tasty blend of mortadella, speck, salami, provolone & olive tapenade.  In a word… yum.
Panini #2: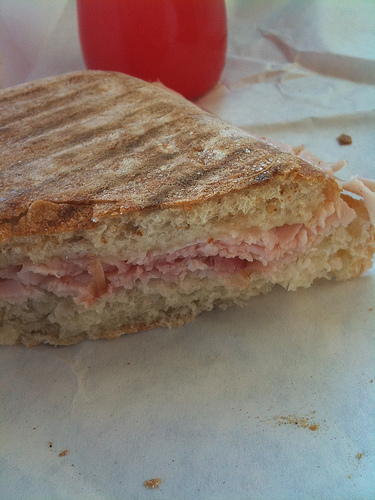 The Porchetta
Tender, succulent pork slices with melty fontina… I can't think of a better way to stuff a panini.  Perfectly simple & perfectly delicious.
Oh yeah, by the way, these panini cost less than $5 each.
Toscano & Sons
1000 Marietta Street
Suite 106
Atlanta, GA 30318