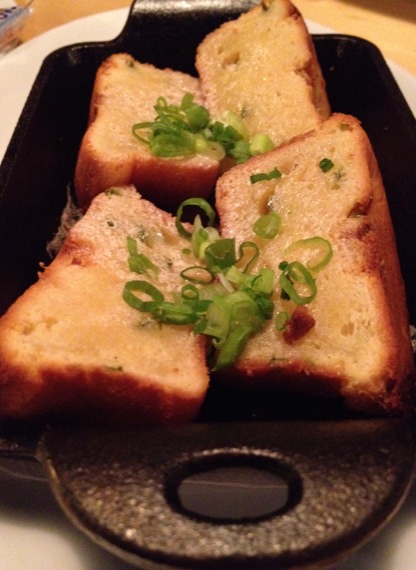 Jalapeño Cornbread
Seriously doused with butter and honey, this is the sweet side of cornbread.  The jalapeño added a tiny burst of heat.  But, honey and butter were the dominant flavors.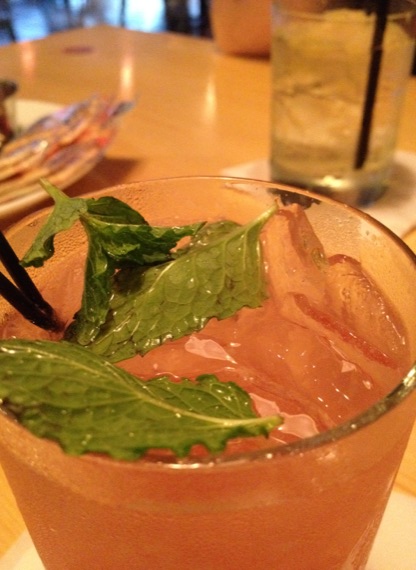 Watermelon Mojito & Ginger Peach Sangria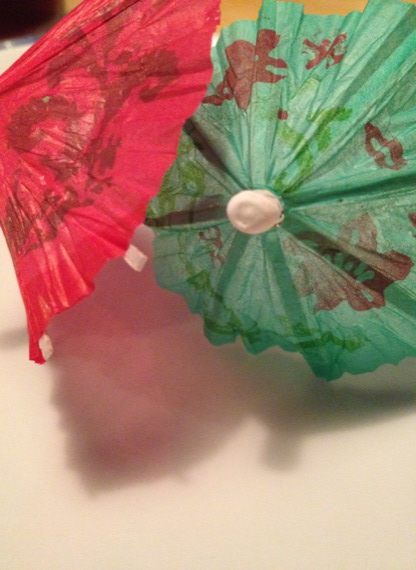 Each drink arrived festively adorned with cocktail umbrellas.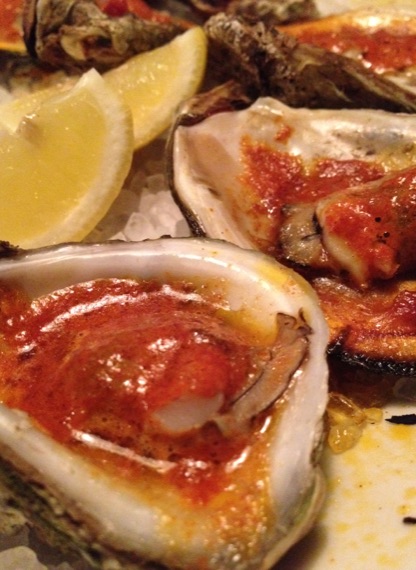 Chef's Choice Oysters — BBQ Style, Grilled with Bacon
So good, these disappeared at light speed.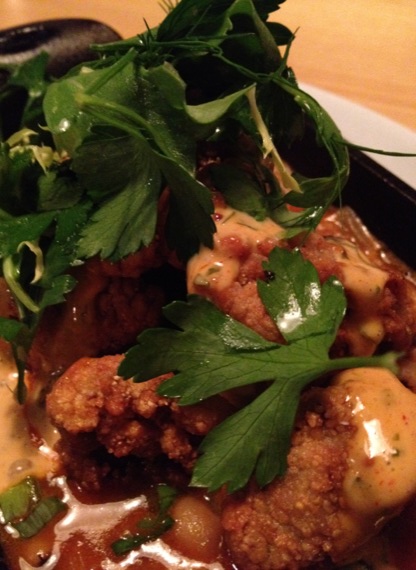 Cornmeal Fried Oysters with Herb Salad & Black Eyed Peas
Crispy golden brown cornmeal exteriors yielded to perfectly cooked oysters, the herb salad was the right touch of freshness to accompany the rich oysters and savory bites of stewed black eyed peas.  We could have easily made a meal of these.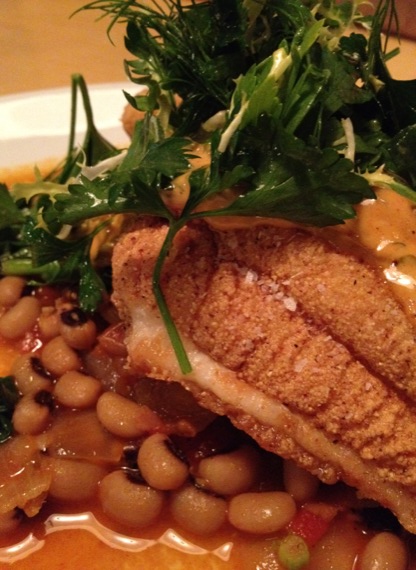 Cornmeal Fried Catfish on Black Eyed Peas & Wilted Greens
topped with Herb Salad
This was another example of a perfectly fried golden brown cornmeal shell.  This time it covered a moist and flaky catfish fillet.  Hidden under that generous catfish flllet were lemony wilted greens that paired beautifully with those hearty black eyed peas.  More, please.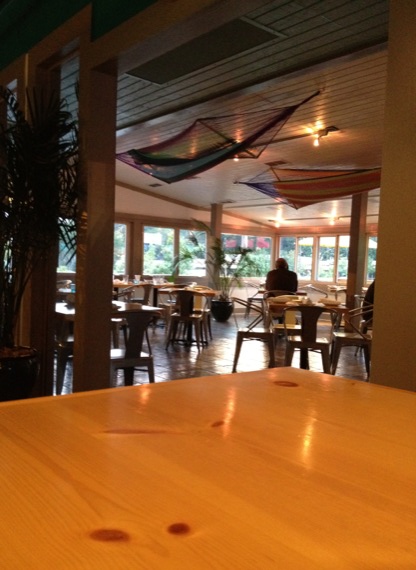 Early evening, lazy day
Hammocks Trading Company
7285 Roswell Road
Sandy Springs, GA 30328
770 395 9592