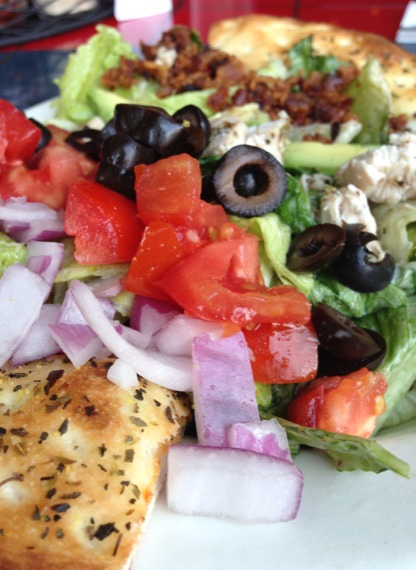 Cobb Salad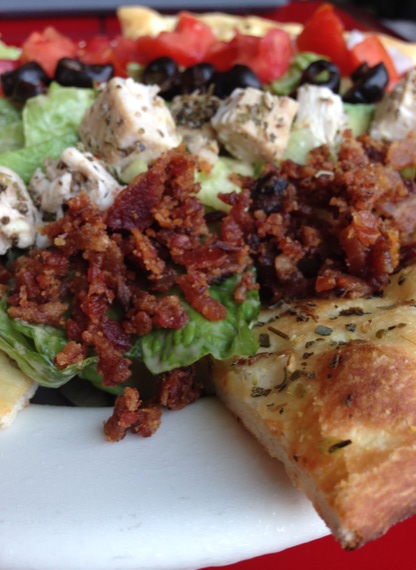 With Cayenne Candied Bacon
If we make a return visit, this is what we'll be eating.  The bacon was incredibly good.  Equal parts crispy, smoky, sweet and a little bit spicy, it made the salad.  And, it's a HUGE one, too.  The four wedges of crispy, herb dusted baked pizza dough (roughly the 10″ pizza size?) add to the hearty feel of this salad.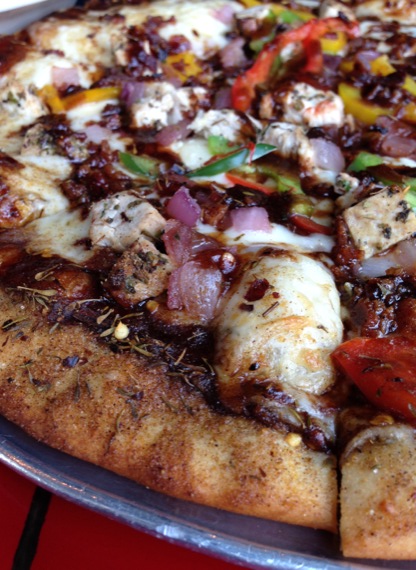 Jerk Pizza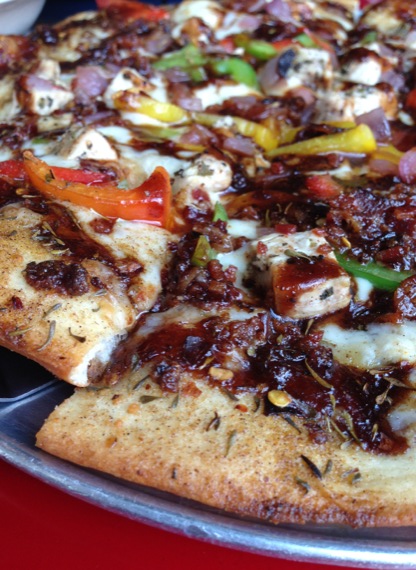 Topping heavy (and heavily dusted with a dried spice blend) with a crisp cracker-y crust…
It was very interesting and unique.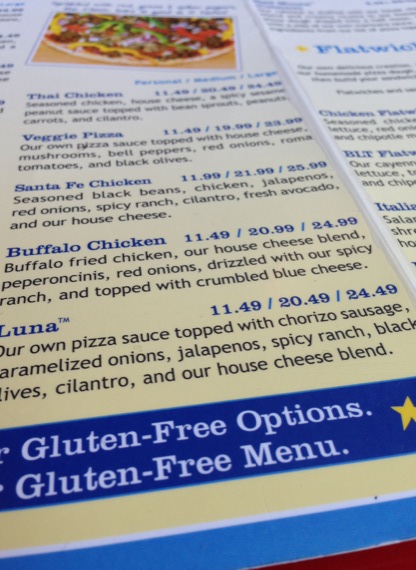 All the pizzas are topping heavy with a bit of a dated vibe.  Since we're not crazy about the dough, that's probably a good thing even with the dated feel that seems to surround them.  If we're in the area and in need of a quick weekday lunch, we'd visit again.  And, we'd order the cobb salad.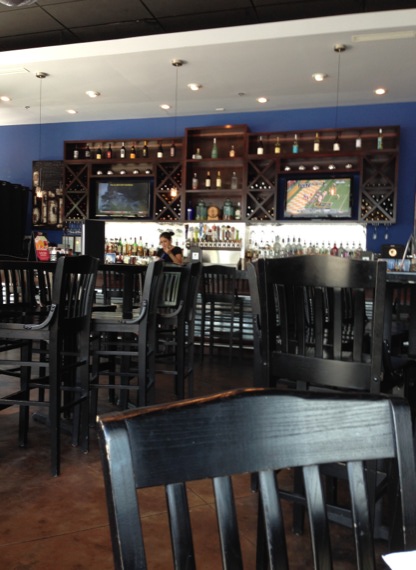 Lots Of Tables, Hightop Tables And A Bar, Too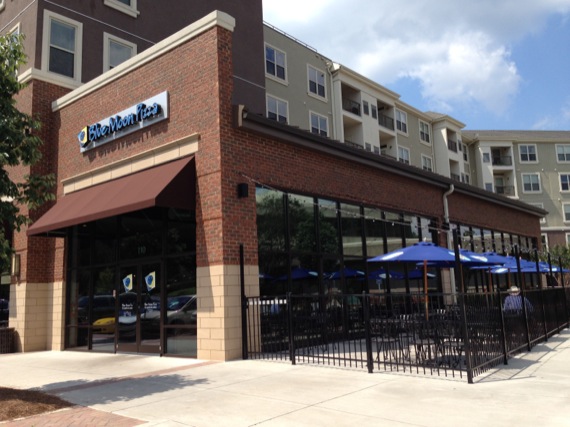 Blue Moon Pizza
5610 Glenridge Drive
#100
Sandy Springs, GA 30342
404 236 7200