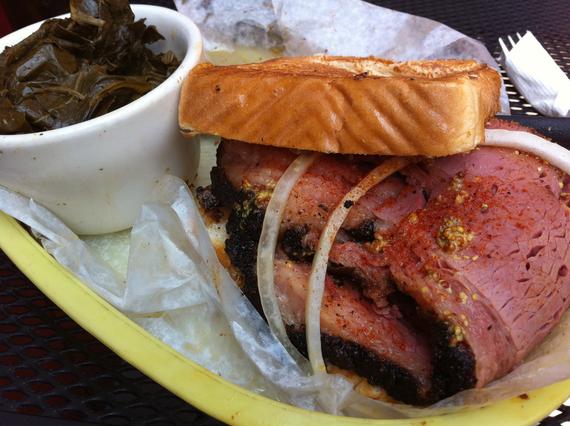 Smoked Corned Beef, Grainy Mustard & Onions on Texas Toast
Melt-in-your-mouth tender, smoky and not just moist, but, downright juicy.  This is one incredible sandwich.  Even sharing, we had a hard time finishing it.  Those slices of smoked corned beef are HUGE.  And, the collards are great as usual.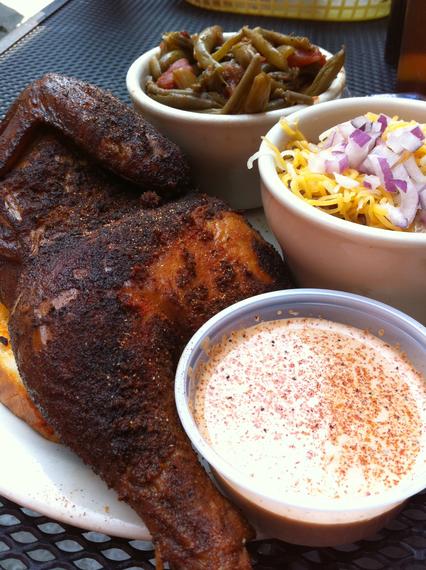 Smoked Chicken with White BBQ Sauce, Brisket Chili, & Spicy Beans
We've lost count on the number of times we've eaten Fox Brother's smoked chicken.  (In the last month,we've ordered it at least 3 times)  Each half chicken was beautifully rubbed with spices, perfectly golden on the outside, and moist & tender on the inside.  Gorgeously prepared and delicious.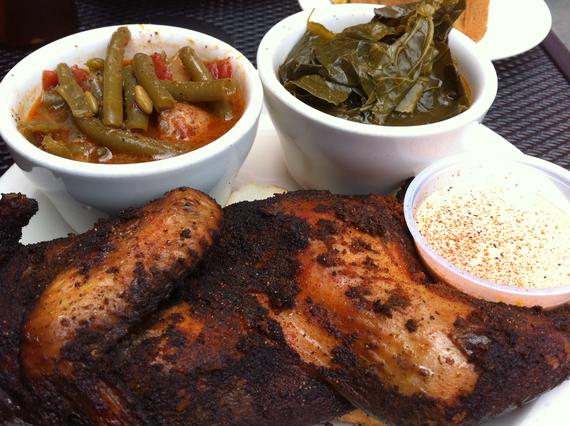 The spice rub (or lack of) left the bird a bit naked on this visit.  But, it was equally delicious.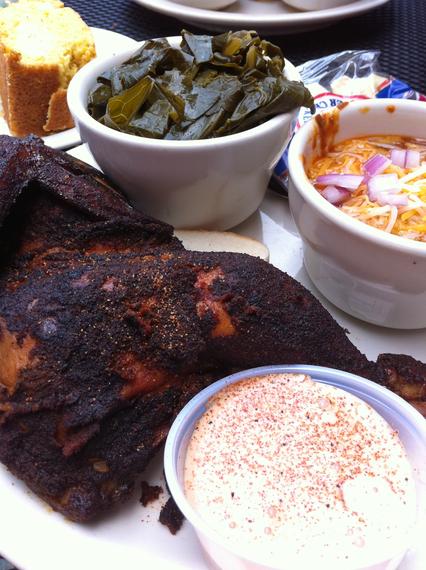 This one was back to picture perfect perfection and delectable.  Check out that corn bread.  The slices are close to two inches thick every time.
The one negative?  If you're dining at a prime time, you'll probably have to search for a parking spot.
Fox Brothers Bar-B-Que
1238 Dekalb Avenue
Decatur, GA 30307
404 577 4030