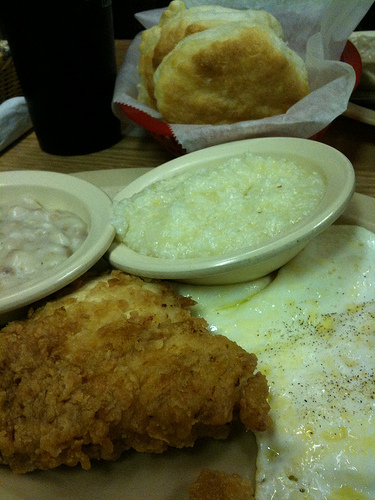 Country fried chicken, eggs, grits, and biscuits'n'gravy
Oozing old school charm and southern hospitality, I'm guessing not much has changed in the 40 years of operation… including the decor.  It's a bit worse for it's 40 years of wear.   This is a no frills zone, but, the staff couldn't be friendlier.  And, the food is hearty enough to fill you up for days.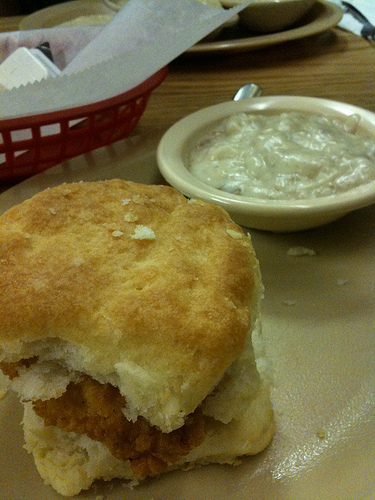 Chicken biscuit & gravy
They aren't groundbreaking and I'm guessing nothing new is on the horizon.  But, I can't help loving this place.  It makes me happy.
Old Hickory House
2202 Northlake Parkway
Tucker, Georgia 30084
770 939 8621