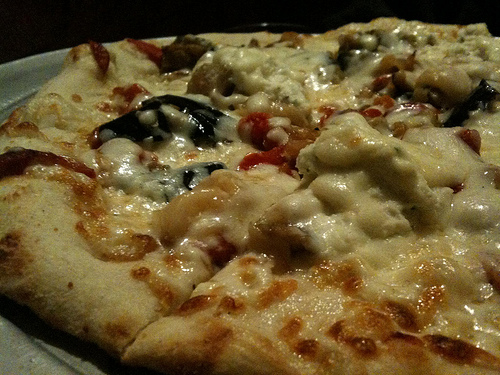 Eggplant & Ricotta
Tender eggplant and mounds of ricotta work beautifully on this wood-fired pizza.  The touch of smoke lends a nice bit of flavor.  But, I always seem to wish they'd leave the pizzas in for an extra moment or two.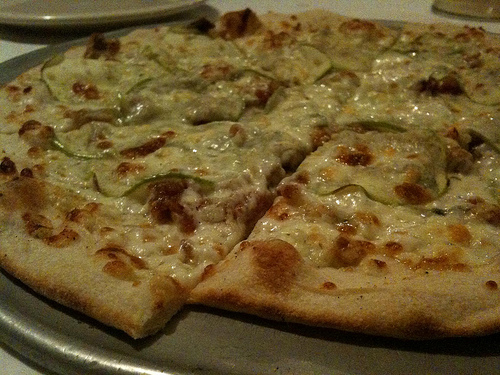 Green Apple, Gorgonzola, Walnuts & Honey
Paper thin slices of green apple, gorgonzola and walnuts are a winning combination.  And, we love the option of adding our own drizzle of honey.  We love to apply just the tiniest drizzle for a perfect finishing touch.  The faint hint of bitterness from the smoky fire highlights the buttery honey to perfection.
Shorty's Pizza
3704 Lawrenceville Highway
Tucker, Georgia 30084
770 414 6999