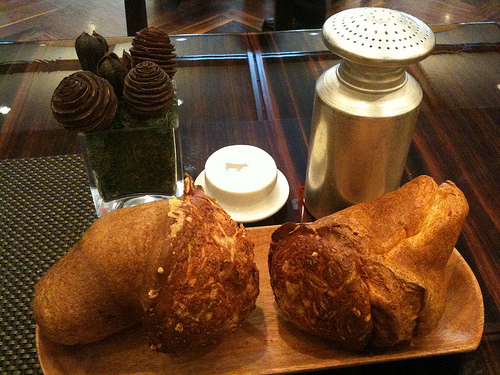 Cheesy topped popovers
What's not to love?  Crispy cheese topped popovers were served warm with sweet cream butter and sea salt.  They were simple & delicious.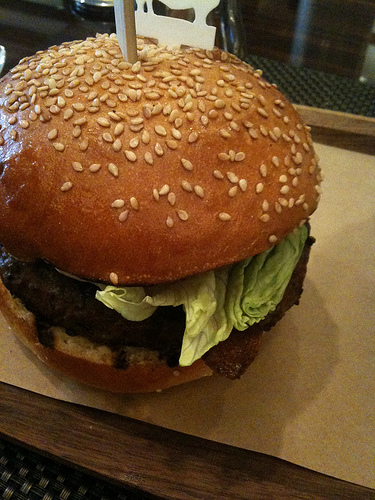 Black Angus Burger with double wood smoked bacon
The high quality angus beef shines in this burger.  And, nicely charred grill marks underline the rich beef flavor.  Interestingly, we both thought the real star of this burger was the double wood smoked bacon.  We also appreciated the grill-marked bun.  A toasty bun adds nice crunch and a bit of needed structure to this big burger.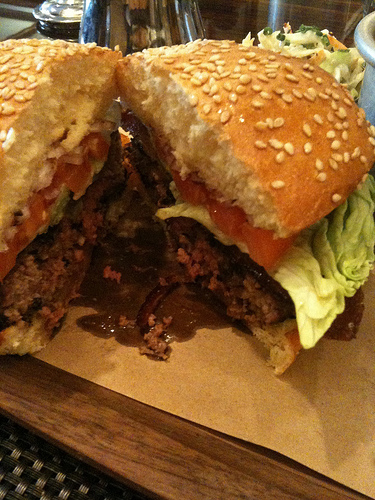 From the sesame bun to the iceberg lettuce, this is a great old school burger.  We're eager to return when a gorgeously ripe tomato slice will add the finishing touch to this classic burger.  Tomatoes at this time of year do a disservice to this burger.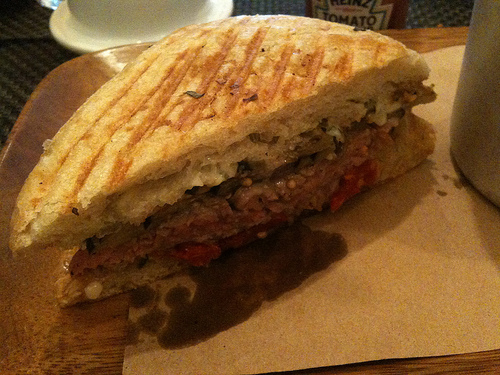 Lamb with spicy eggplant
This picture doesn't do justice to the real winner of the day.  This perfectly prepared (medium rare) lamb with spicy eggplant sandwich was divine.  We both found this sandwich to be the real standout.  The complex flavor of lamb complemented the eggplant and spices to perfection.  This sandwich is truly memorable.  It's worth every penny.  And, it will be the impetus for a return visit… very soon.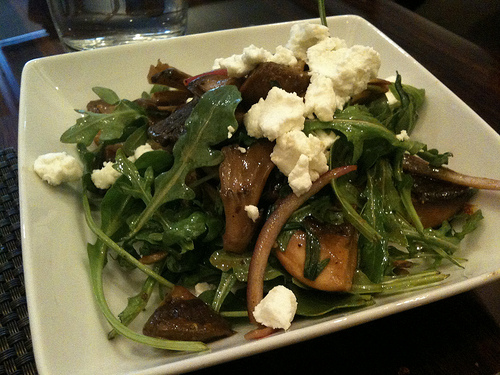 Warm Mushroom Salad
This salad was a perfect jolt of pepper and acidic tang.  The chevre rounded out the tang with a bit of creamy smoothness. Chock full of arugula, chevre, and an assortment of barely warm mushrooms including hen of the woods mushrooms, this is a perfect balance of flavors.  From savory richness, to its peppery bite and creamy buttery cheese, it finishes with a burst of fresh bright green flavor to remind you that it is a salad.
BLT Steak
The W Hotel Downtown Atlanta
45 Ivan Allen Jr. Blvd.
Atlanta, GA 30308
404 577 7601