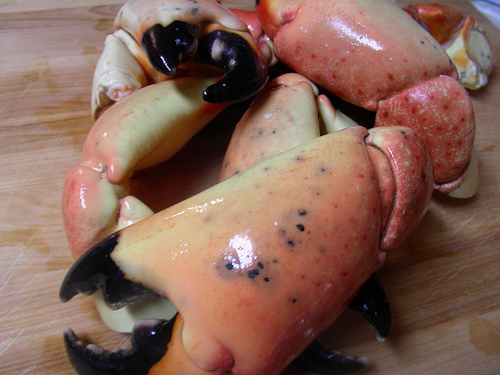 Born in Florida and a long time native, I've been spoiled by gorgeous stone crab claws most of my life.  Then, we moved to Atlanta.  The quality and size of stone crab claws available in this fair city are a source of much disappoint in our household.
That is, until we lucked into the Stone Crab Jackpot of 2009!  The claws pictured above would easily surpass Joe's Stone Crab standards ( 5-7 oz. for a jumbo claw).  These claws were closer to 9-11 oz. each!  And, at $25 a lb., they were a scrumptiously extravagent dinner.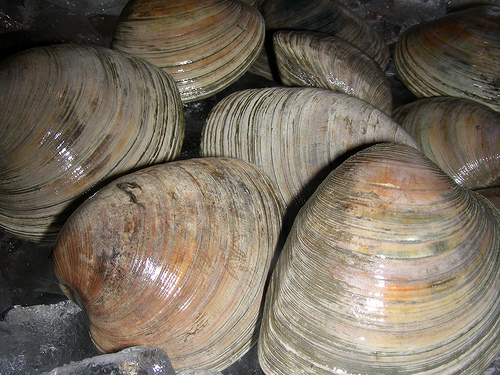 Perfectly fresh clams were another great find at the Dekalb Farmer's Market.  Previously, we've found their seafood to be somewhat hit & miss… not this time!!
Dekalb Farmers Market
3000 East Ponce De Leon Avenue
Decatur, GA 30030