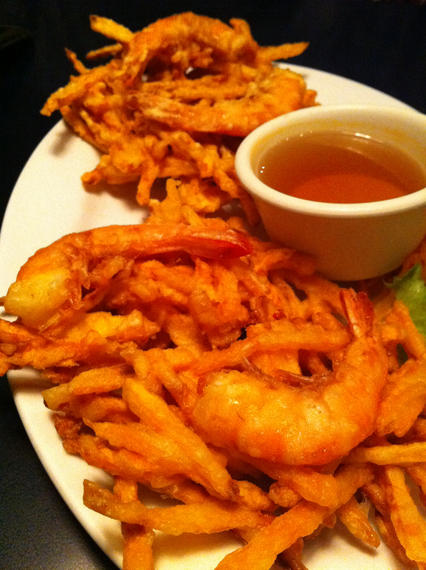 Banh Tom Co Ngu
(Fried Sweet Potato Sticks with Shrimp)
Perfectly crispy, crumbly deep fried nests of sweet potato sticks are topped with shrimp still in the shell.  This is a generously sized appetizer that makes a great lunch.  This is definitely not a healthy everyday sort of lunch, but its an addiction we aren't willing to kick.  Luckily, we only give in to the need on special occasions.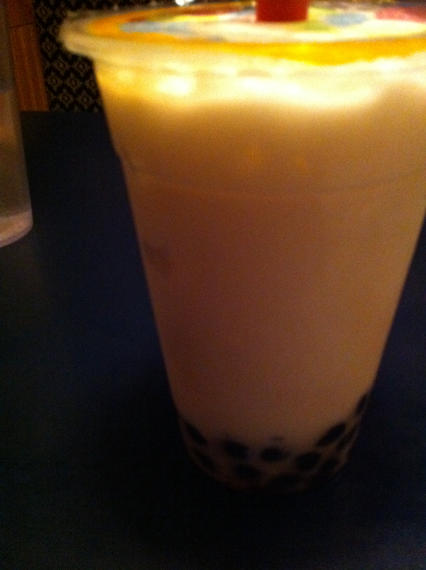 Speaking of addiction…
It's hard to pass up the bubble teas, too.  But, it's only half-bad when you're sharing.