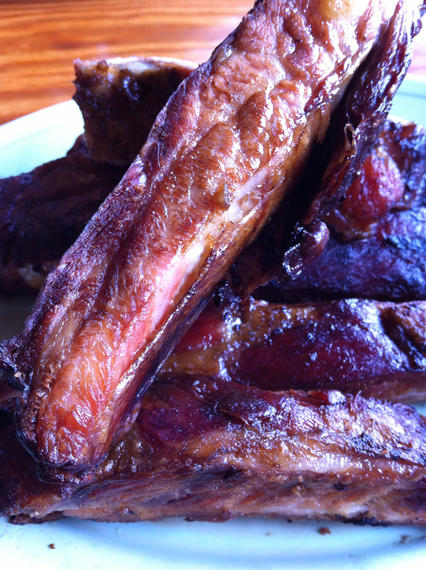 The Ribs
They're delicious, again.  We're not at all surprise.  We've never had a bad rib at Old South.  Perfumed with smoky goodness, tender in the middle and crisp at the edges, this one big mountain of divine pork.  Just try to reach for one, I dare you.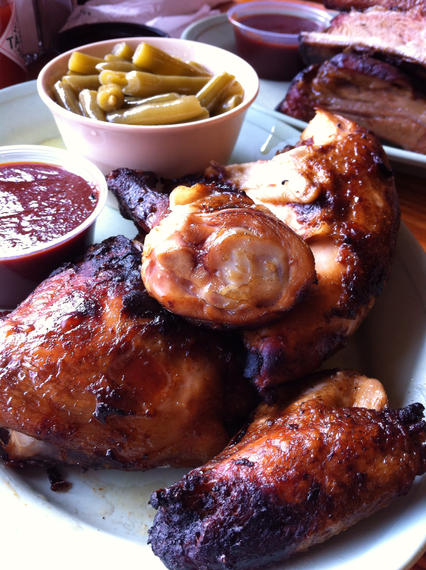 The Chicken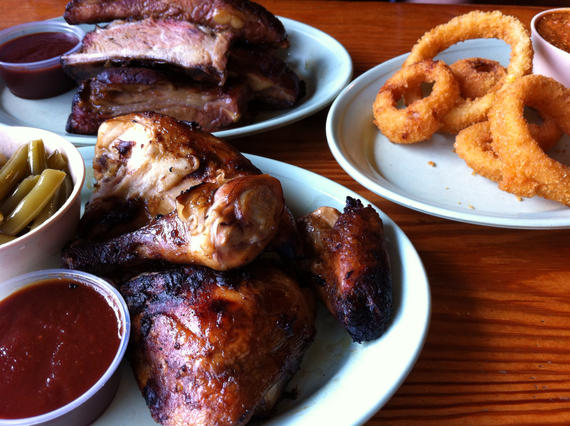 On The Side:  Green Beans, Onion Rings & "Hot Sweet" Sauce
(…or is it "sweet hot")
Whatever they call this one of their sauces, it's good… really good.  Those green beens might be out of a can, but, who cares?  We just won't get those next time.  The barbecued chicken easily erases those soggy greens from our memory.  This chicken has it all.  It's super smoky, succulent, and tender.   Crispy skin with fire-singed edges, too?  That's just icing on the cake.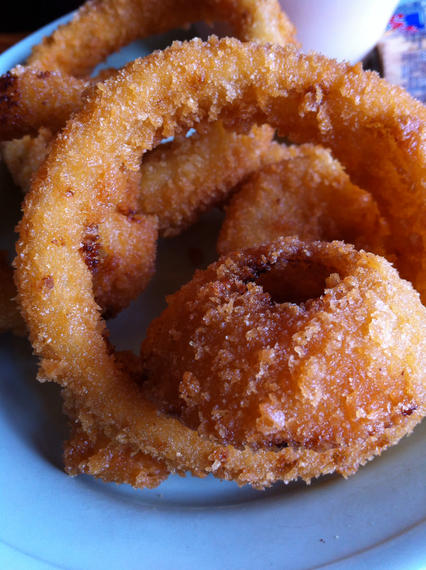 Crispy Onion Rings
We love onion rings.  Lightly breaded and deep dark brown or these big super-crisp fatties?  We love them all.  And, these were hot, super crispy and the onion on the inside was sweet & tender.  It didn't slide right out of the middle on the first bite, either.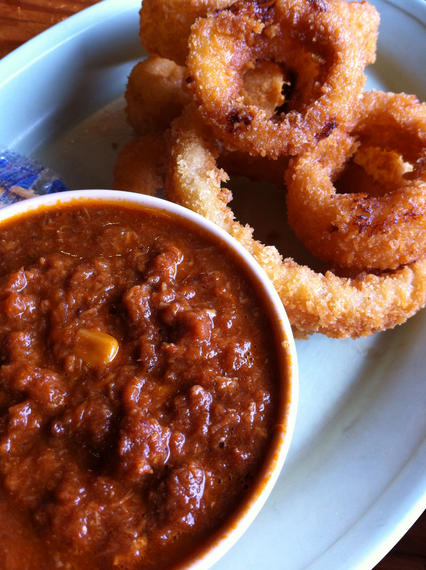 Brunswick Stew
This thick, rich Brunswick stew with its shredded pork reminds us a bit of a thick Southern style sloppy joe.  It's rich in tomato, pork and corn with a nice gentle kick of heat.  It's a meal …and, a delicious one at that.  We learn to love it a little bit more with each new visit.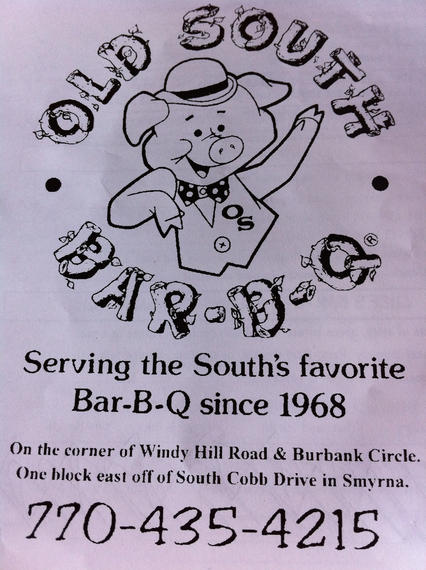 Since 1968? …you've gotta love that.  Don't ya?
This old-fashioned charmer is a sentimental favorite of ours.  We just love that scrappy little house with the hand made wooden booths.  Barbecue fans have been breaking those booths in for us for 40+ years.
Old South BBQ
601 Burbank Circle
Smyrna, GA 30080
770 435 4215