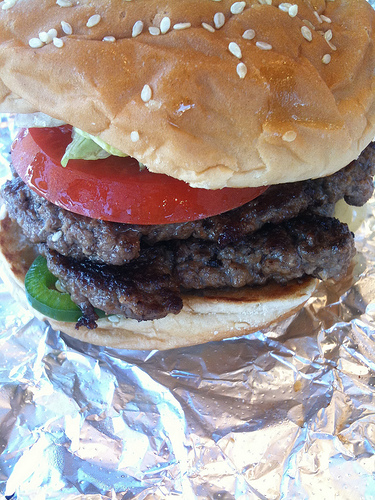 Burger with lettuce, tomato & jalapenos
Nope, it's not hiding at Five Guys.  But, they do offer an above average fast food burger.  With a decent assortment of free toppings, it's nice to customize a burger to your taste.  And, burgers are griddle fried to order.  Fries are served in large serving sizes. So, turnover is quick.  Chances are good that your fries will be fresh out of the fryer.
Another Plus:
Big boxes of salted peanuts in the shell are scattered around the dining area for nibbling while you wait for your burger.