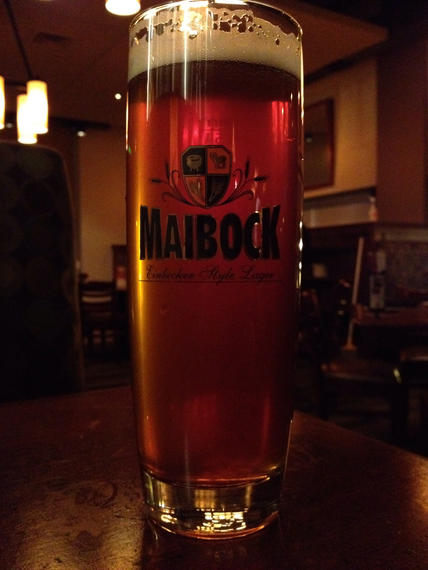 Maibock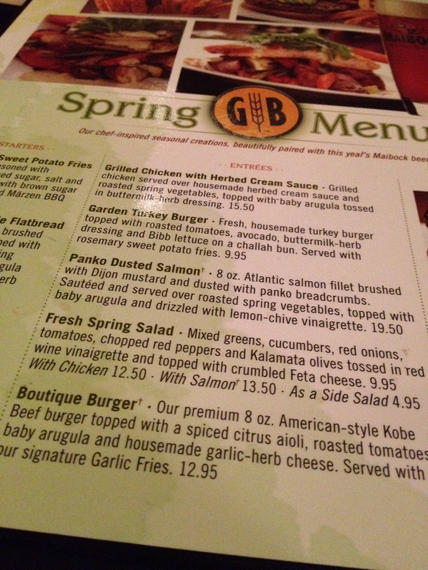 Spring Menu (Thru May 13)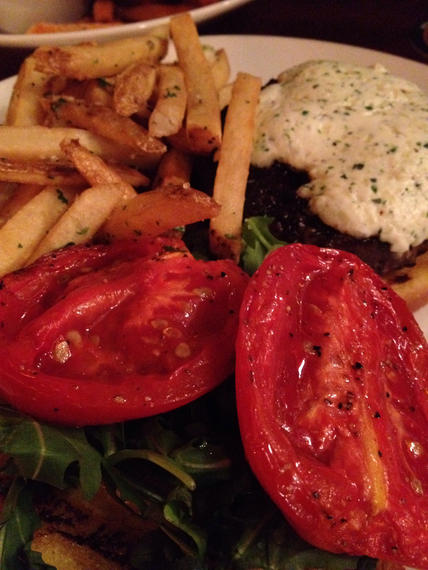 Boutique Burger
The sweet roasted tomatoes were the highlight of this burger.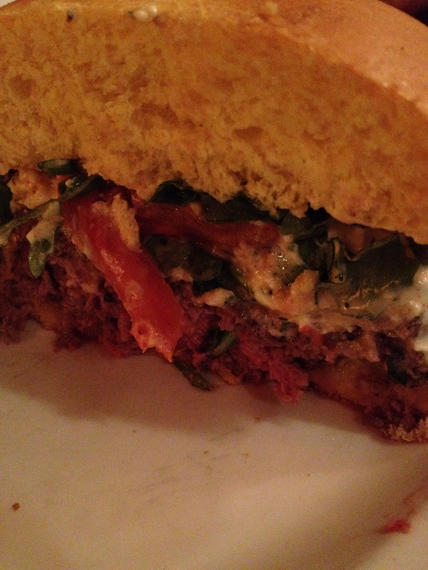 Coupled with the herby garlic cheese spread, this was a tasty little burger.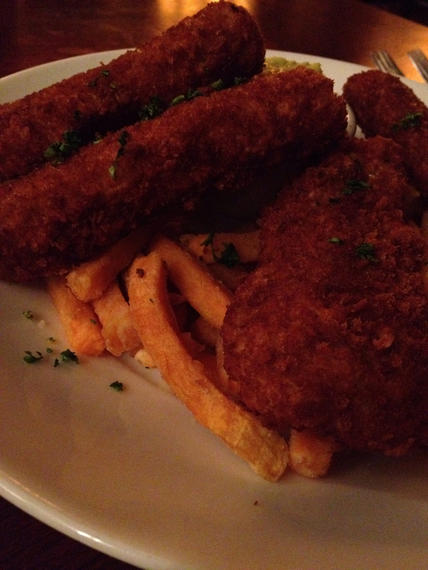 Gigantic Fish & Chips Platter
The chips were undercooked and the fish was very heavily breaded with an unpleasantly clunky, gummy batter.
This was not a favorite.
Gordon Biersch
3242 Peachtree Road NE
Atlanta, GA 30305
404 264 0253