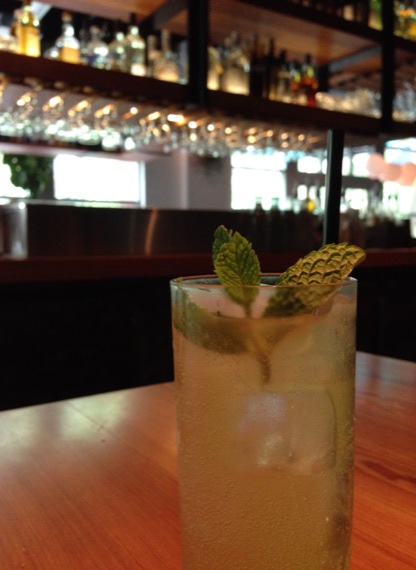 Sailor's Crutch
(London Dry Gin, Lemon, Falernum, Lillet, & Soda)
Refreshing and light, it was a lovely start to the meal.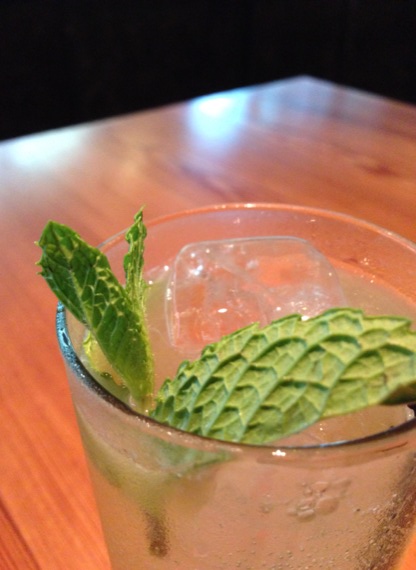 Begging To Be Drunk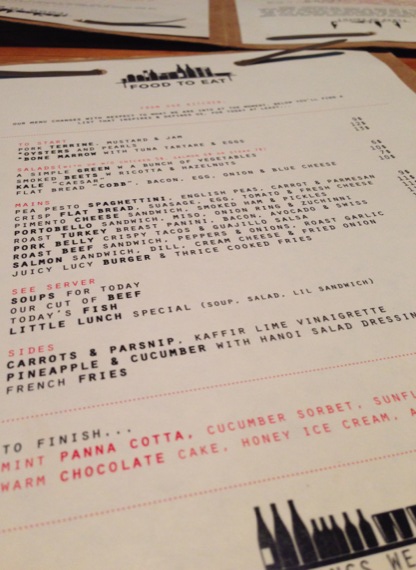 Decisions, decisions…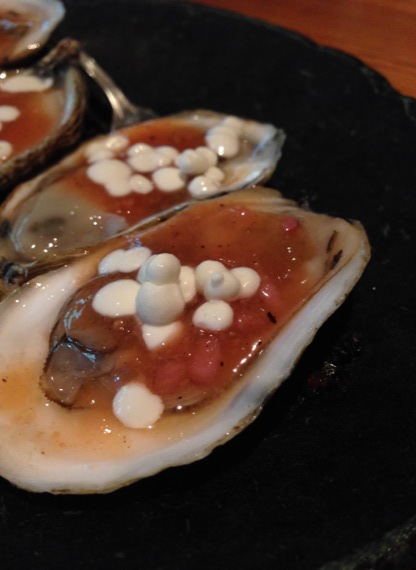 Oysters & Pearls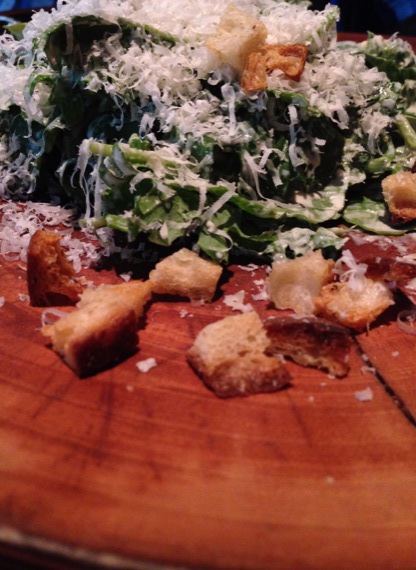 Kale Caesar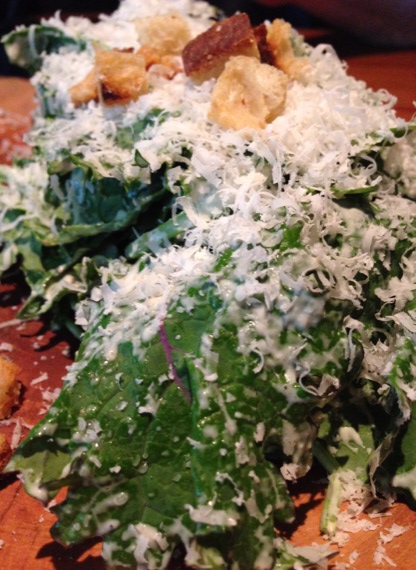 It might not appear this way.  But, this was a mountain of freshly dressed baby kale littered with just the right touch of dressing.  Copious amounts of finely grated cheese melt at the touch of your tongue.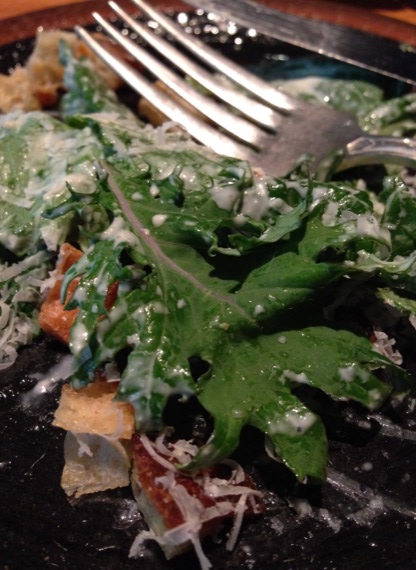 Perfectly Sweet, Tender Leaves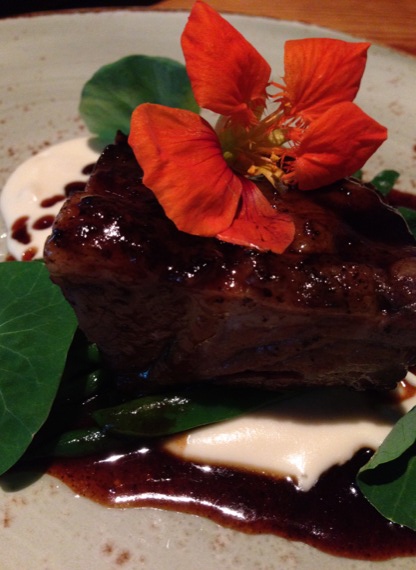 Braised Short Rib With Nasturtium Blossoms & Leaves
(On a bed of puree of celeriac root)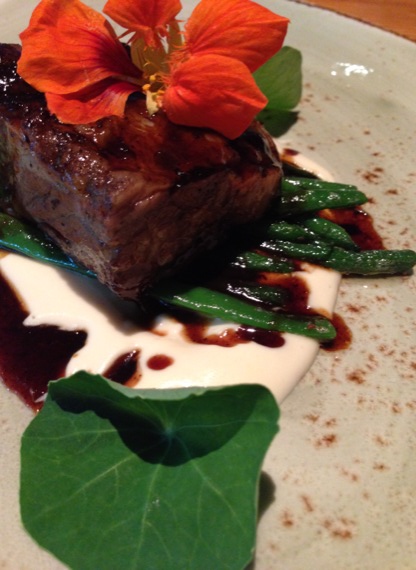 Rich, buttery baby green beans added to the decadence.  With all of this cool weather and rain, it feels like fall.  And, this meal suited our mood to a tee.  Peppery, summer blossoms paired beautifully with this fork tender beef that was gorgeously pink inside.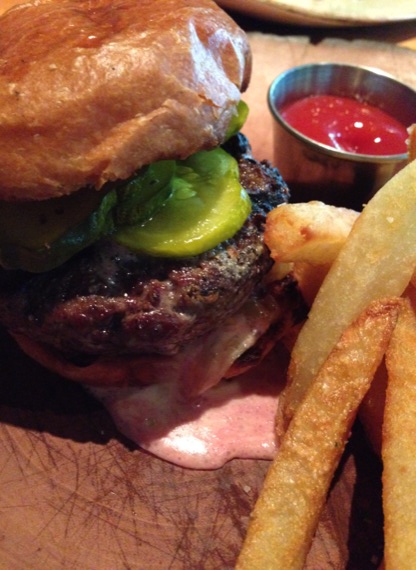 The Juicy Lucy…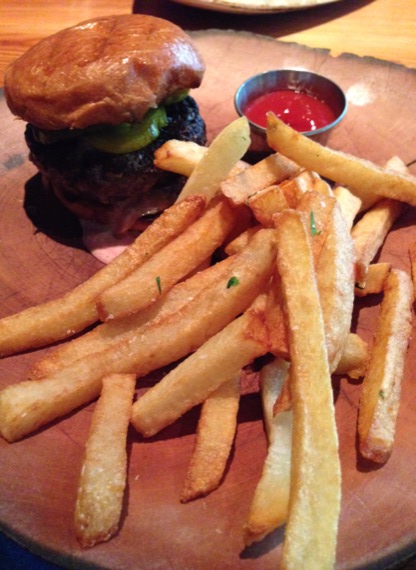 …& Thrice Cooked Fries
Scale is a funny thing.  These big, fat (CRISPY) fries make the burger look tiny.  It was far from that.  It was quite large and thick.  The hefty thickness allowed the interior to remain touched with pink and juicy.  And, more important than the size, this burger was full of flavor.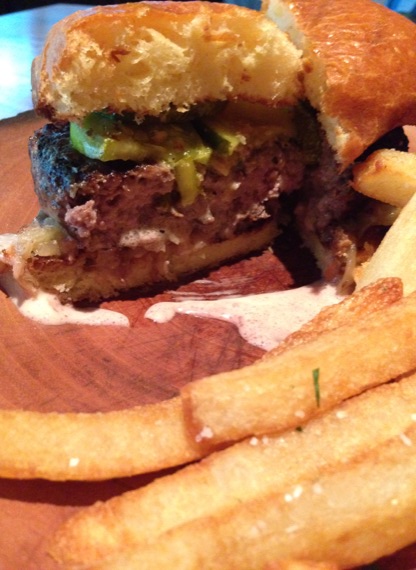 From bun to pickle to beef, this was a burger we didn't want to put down.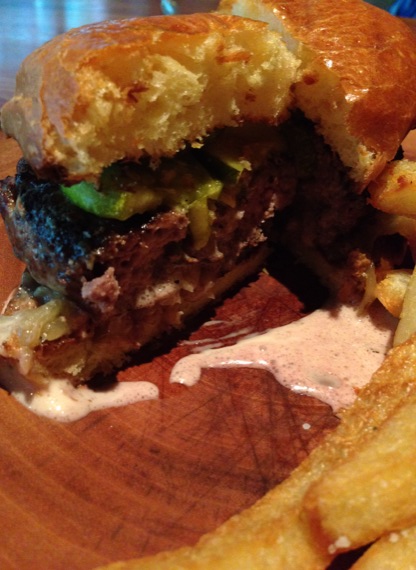 It's hard to see.  But, there was a gorgeous sear on the exterior of that burger.
So good…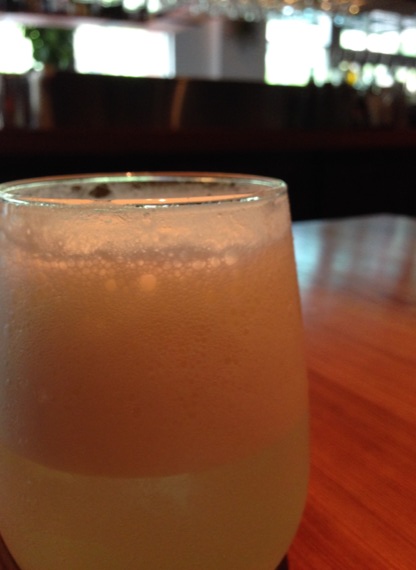 Hemingway Fizz
(Rum, Lime, Maraschino, Grapefruit Juice)
This was a sweet, summery finish to end the meal.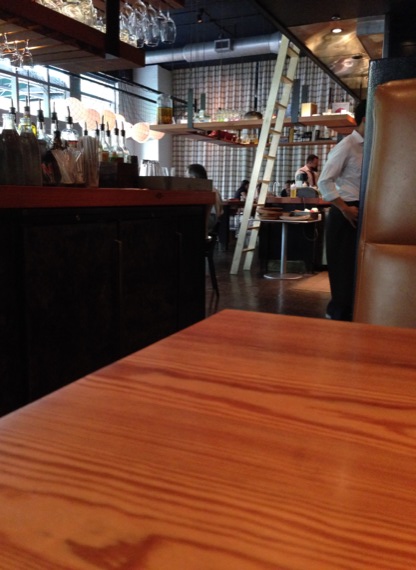 The Spence
(TheSpenceATL.com)
75 Fifth Street NW
Atlanta, GA 30308
404 892 9111