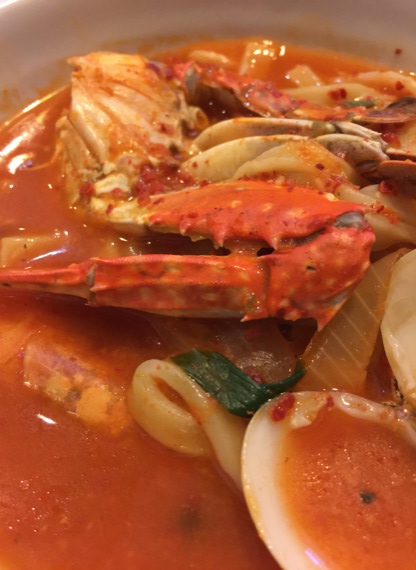 Jjam Pong Noodle Soup
(Or, Jjampong)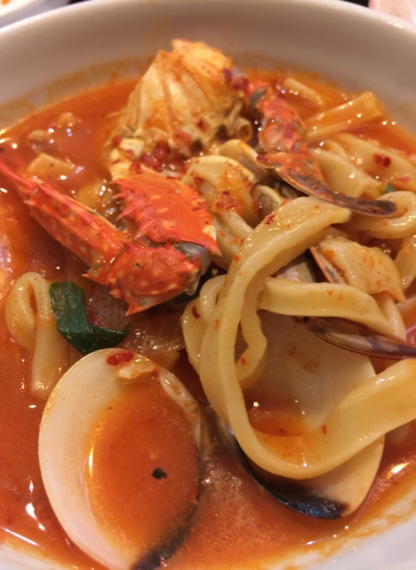 With Hand Cut Noodles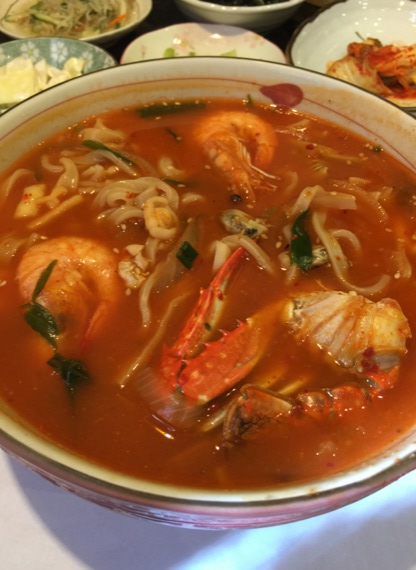 It's official.  We finally love soup.  And, wow, this was an incredibly memorable one.  It wasn't listed on the menu…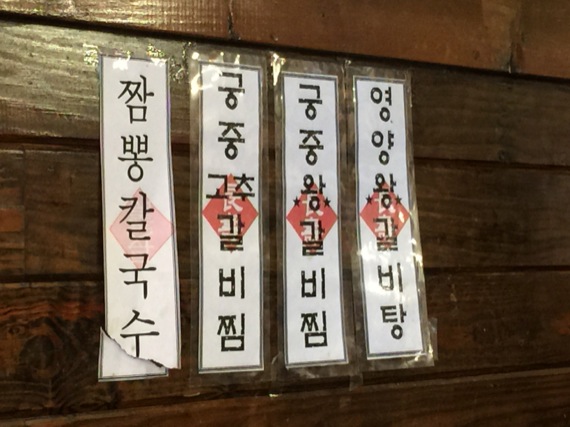 It's the first one posted on the far left.

Roughly translated, this is one of the best spicy seafood noodle soups with hand cut noodles that you will ever be fortunate enough to taste in your lifetime. Oh, those noodles… we left very happy.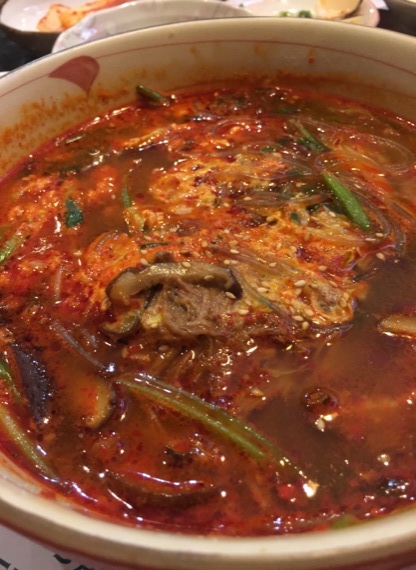 Yookgejang
(Or, Yukgaejang… Or, Yukejang)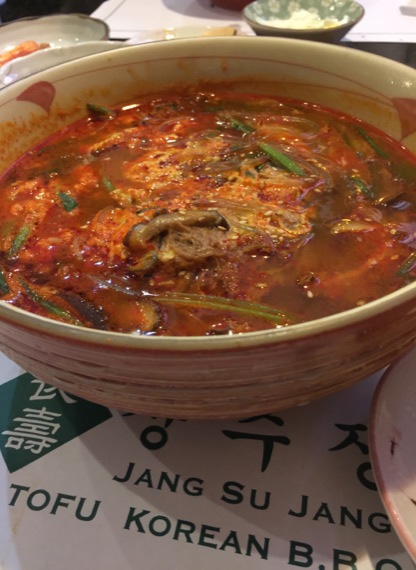 This was delicious in its own way, yet, completely different.  Possibly a touch spicier than the other soup, the flavor reminds us of pot roast.  But, that would be a pot roast done in spicy Korean style.  But, then, at the last minute you decided you were in the mood for a giant bowl of steaming hot soup filled with tender shredded beef.  (Or, maybe, it's a bit like a spicy ropa vieja swimming in spicy Korean broth without the peas and peppers.  Then, you add in all of the lovely Korean spices and vegetables.  Scratch that, this was significantly tastier than both of those things.)  Tender shreds of beef, mushroom and noodles fill this bowl.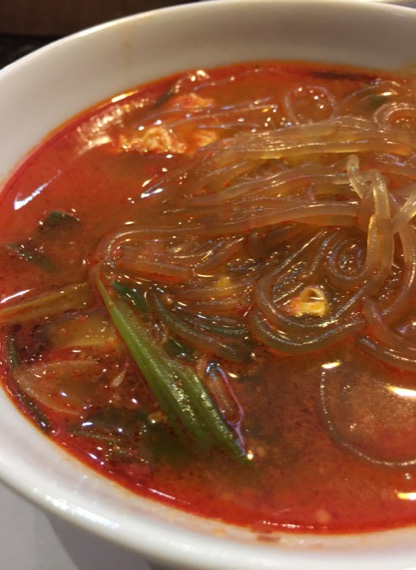 A rich blend of spices, green onion, egg strands, beefy chili broth touched with oil and tender, slippery noodles support and elevate both beef and noodles to a higher plane.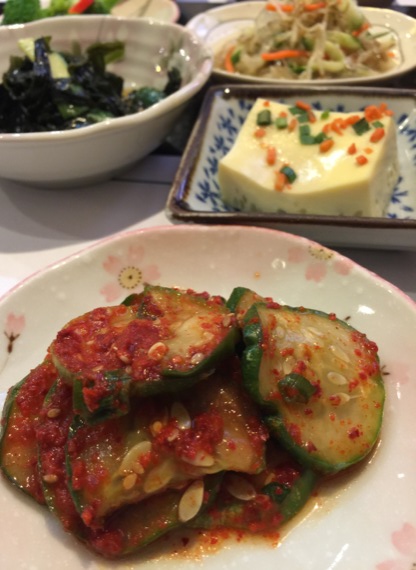 Banchan…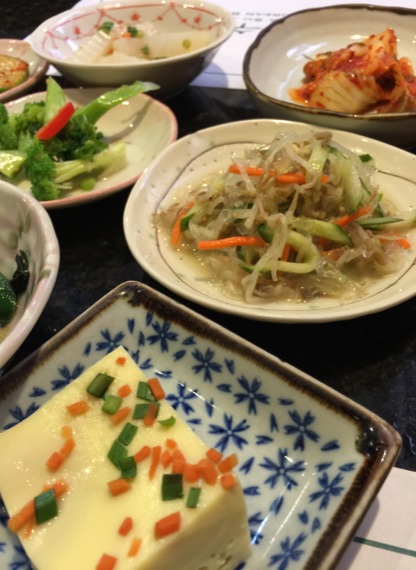 …so many small dishes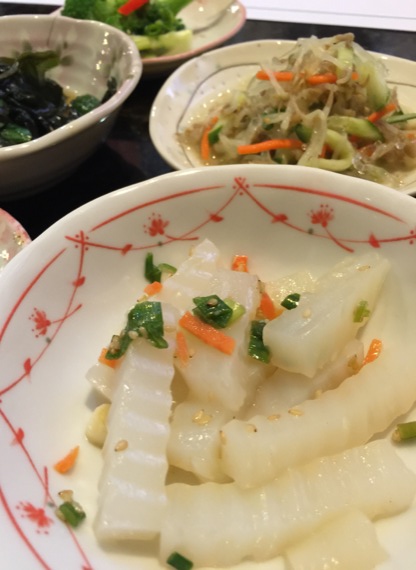 This was a lovely use of konjac.  Roasted sesame seeds and sesame oil beautifully take charge of this simple dish.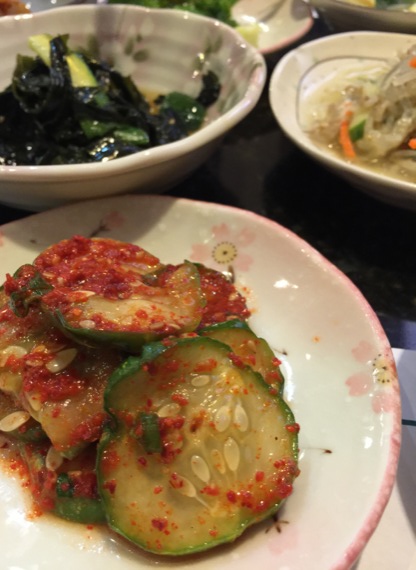 Another one of our favorites hid in the back.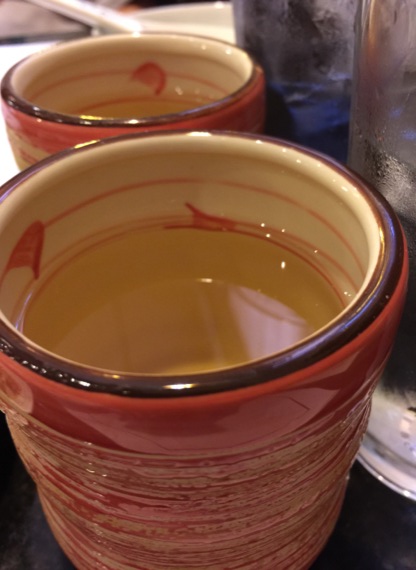 We finished with a soothing cup of tea.  This was a great way to keep warm and cozy.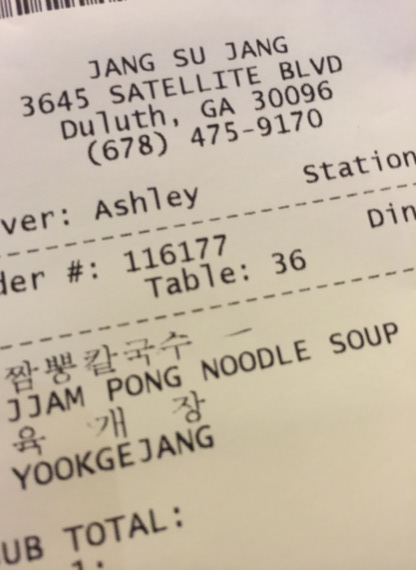 Jang Su Jang
3645 Satellite Boulevard
Duluth, GA 30096
678 475 9170