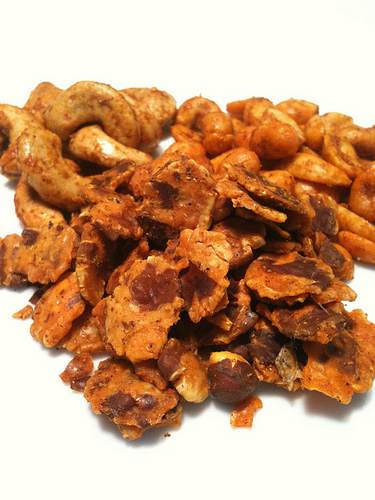 Fried Black Chickpeas, Cashews & Peanuts
Previously distracted by the blends of deep fried chick pea chips and nuts, we'd overlooked the individual offerings.  But, the black chickpeas (kala chana) caught my eye on this visit.  We're so happy they did.  They're awesome!  Rich with nutty flavor and a toasty complexity added from the frying, the flavor is perfect with the fiery blend of spices.  The spices are similar in all three (shown above).  But, the fried black chickpeas seem to be slightly more mild than the other two.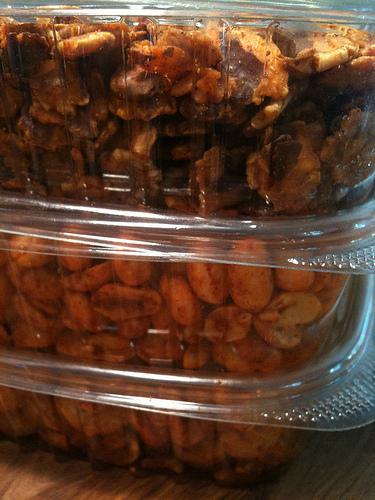 This was our snack food of choice for the week (and, given the massive quantities left… the next couple weeks, too).  Each one pound package ranged in price from $4 to $6.99 for the cashews.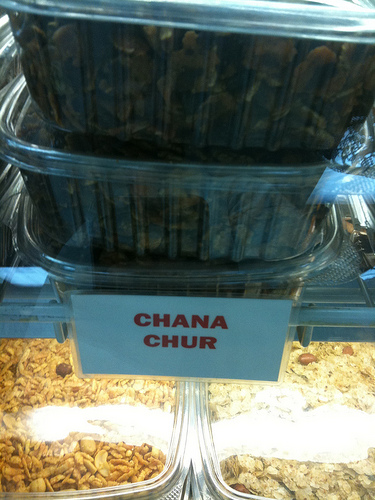 Chana Chur
Gokul Sweets
763 Dekalb Industrial Way
Decatur, GA 30033
404 299 2062