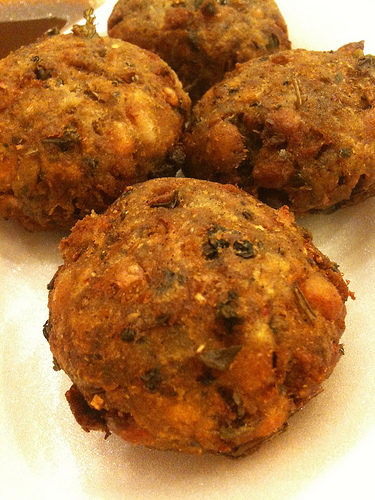 Aloo Tikki
We've been visiting Zyka for over 7 years, now.  Personally, we've had our ups and downs with this mostly charming restaurant hidden in a rather odd location.  We've watched the quirky changes in decor.  We remember the dark brick wall before they dry-walled over it and added a small cascading water fountain.  A water fountain that now sits in disrepair. (ugh)  We try not to look at it.  For a while, the pillars bordering the restaurant were plain.  Now, they're trimmed in wood.  I think it's fair to say that no one is eating here for the decor.  This is a (mostly) fast food Indian restaurant with fair to good food.
At least half of the time (when we aren't giving Zyka the cold shoulder), we order the aloo tikki.  Deep fried balls of potato, lentil, cilantro and spices.  The menu describes this as a mildly spiced dish.  But, we've always found them to be somewhere just beyond moderately spiced.  Or, in our opinion, we'd call it perfectly spiced.  This might be our favorite thing on the Zyka menu.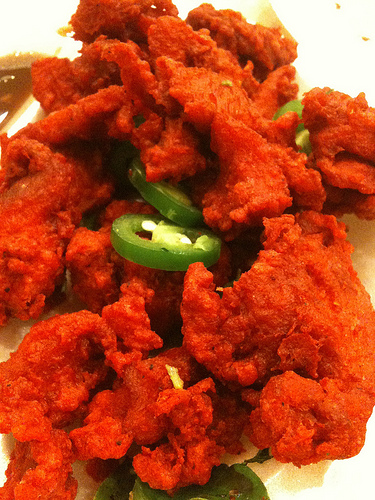 Chicken 65
In the early days, the menu listed this as "Chicken 69"  We can only guess that someone had a little talk with them about this.  It was suddenly Chicken 65 on the next set of menus.  We're attracted to this DayGlo red chicken for some reason.  We don't want to order it… it just appears at our table.  So, we have to eat it.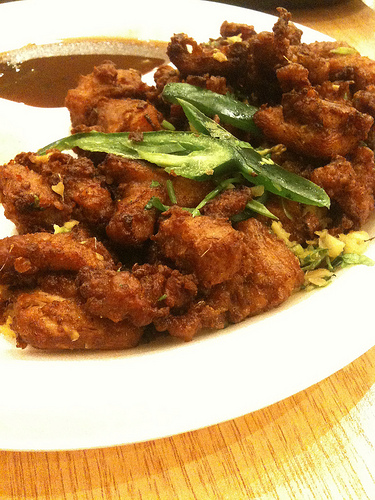 Chili Chicken
If DayGlow red isn't your color, order this.  Nuggets of chicken coated in spices then deep fried and sprinkled with diced garlic and cilantro.  They're definitely a very good thing.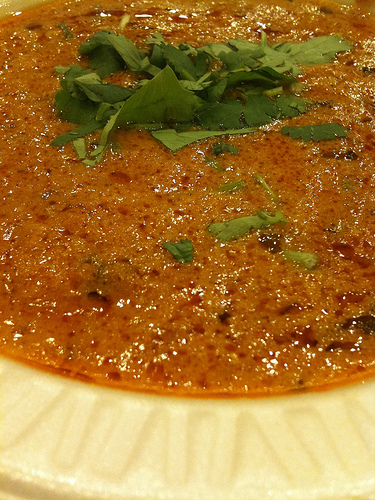 Chicken Tikka Masala
There's another dish on the menu called "butter chicken".  It appears to be the same exact dish… maybe it has more butter.  We can't tell.  We'd swear it's the same dish.
The stewed dishes bring up our issues with Zyka.  They're not so much entrees as they are dipping sauces.  This dish has about 6 pieces of chicken in it.  The mutton masala usually has even fewer pieces of meat.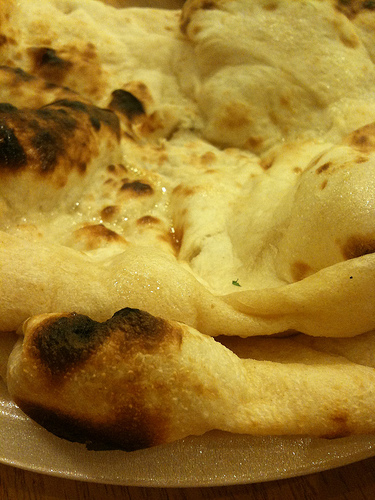 Naan
Yummy, buttered naan.  We will always love you.
Zyka
1677 Scott Blvd.
Decatur, GA 30033
404 728 4444