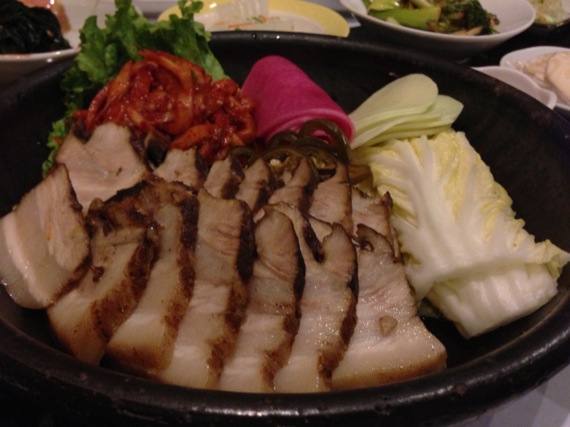 Bossum Jungsik
Tender slices of steamed pork with two types of pickled daikon, seafood pancake slivers in sweet red pepper sauce and steamed cabbage leaf wraps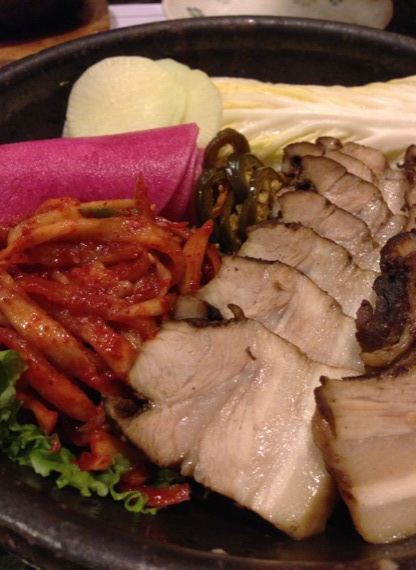 From Rich to Spicy to Sharp & Tangy to Sweet Savory…
This was a gorgeous example of a balance of flavors.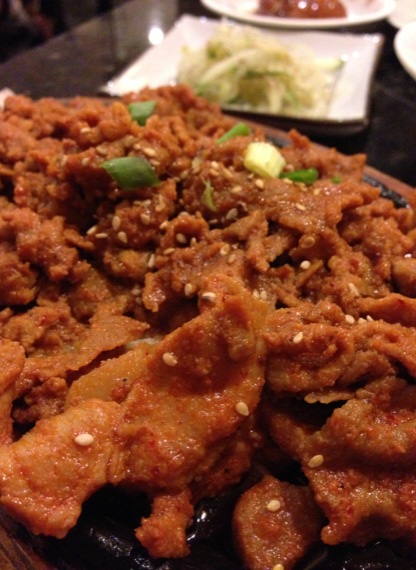 Daeji Bulgogi
Spicy pork Korean barbecue topped with toasted sesame seeds and scallion slivers, this was a rich and delicious mountain of pork.  The spice level could range from fairly mild (our take on it) to moderate depending on your taste.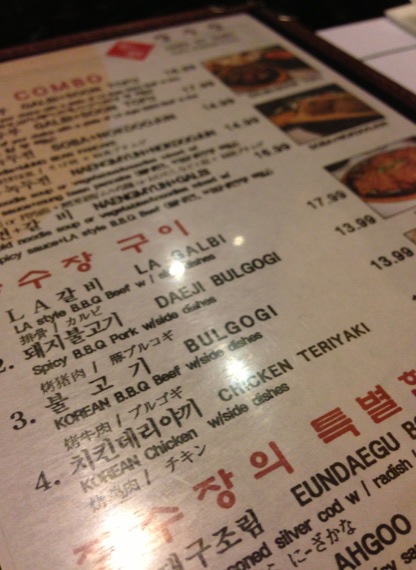 Some Of The Korean BBQ Options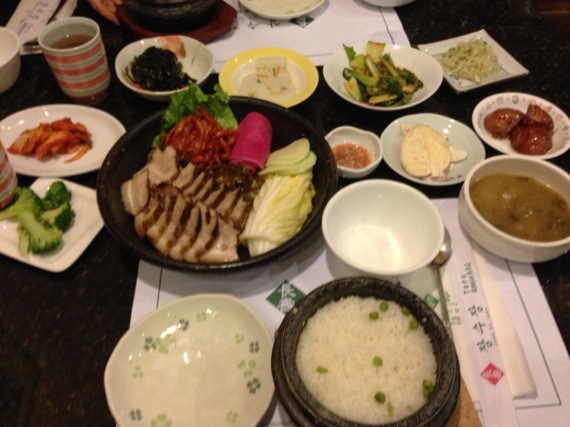 The Rest Of The Feast
In a word… divine.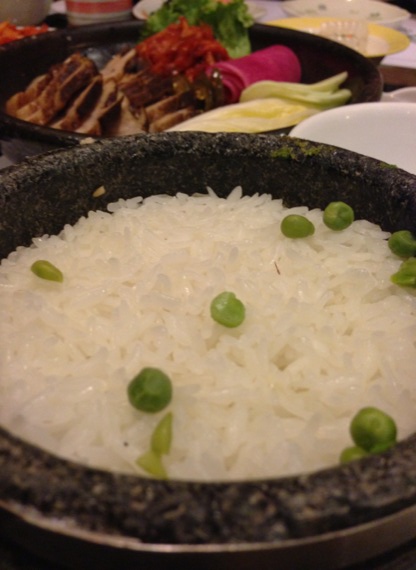 And, A Giant Stone Bowl of Rice For Each Person
You'd better be hungry.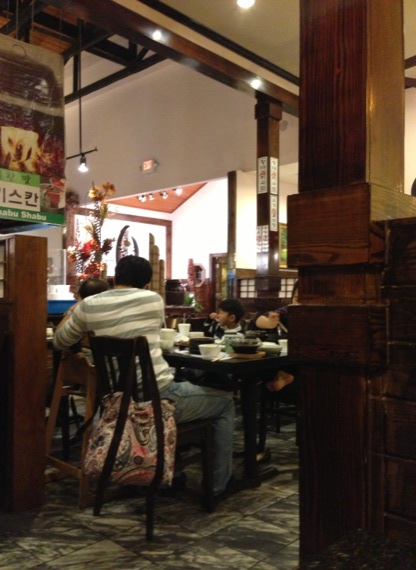 A Peek Of The Interior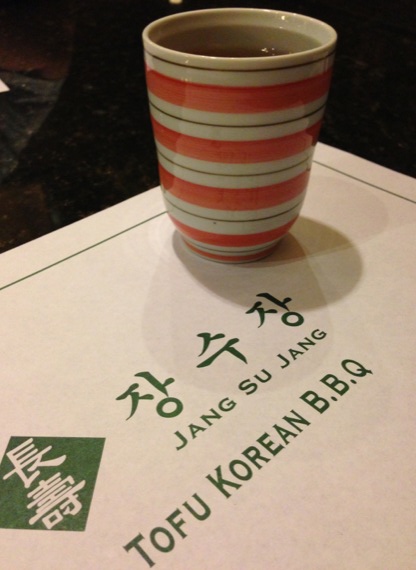 Jang Su Jang Tofu Korean BBQ
3645 Satellite Blvd.
Duluth, GA 30096
678 475 9170